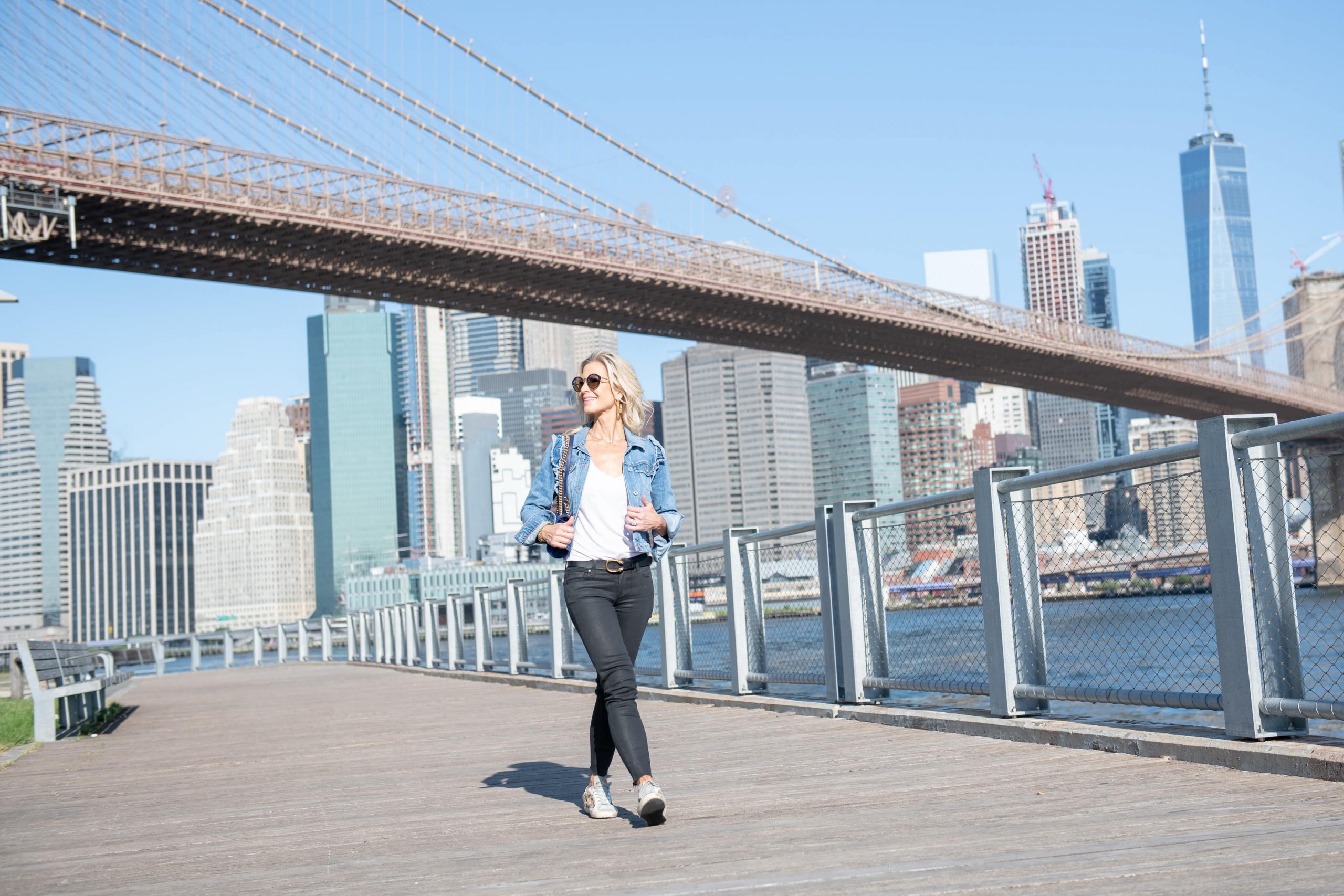 Who struggles to stay on track while on vacation? Do you lose your motivation or end up making bad food choices because you are starving or lack healthy food options?
 I used to do the same thing! I would come home from vaca feeling sluggish – and none of my clothes fit, ugh! It is hard to stay on track but not impossible. Excited to share my foolproof guide to staying fit on vacation.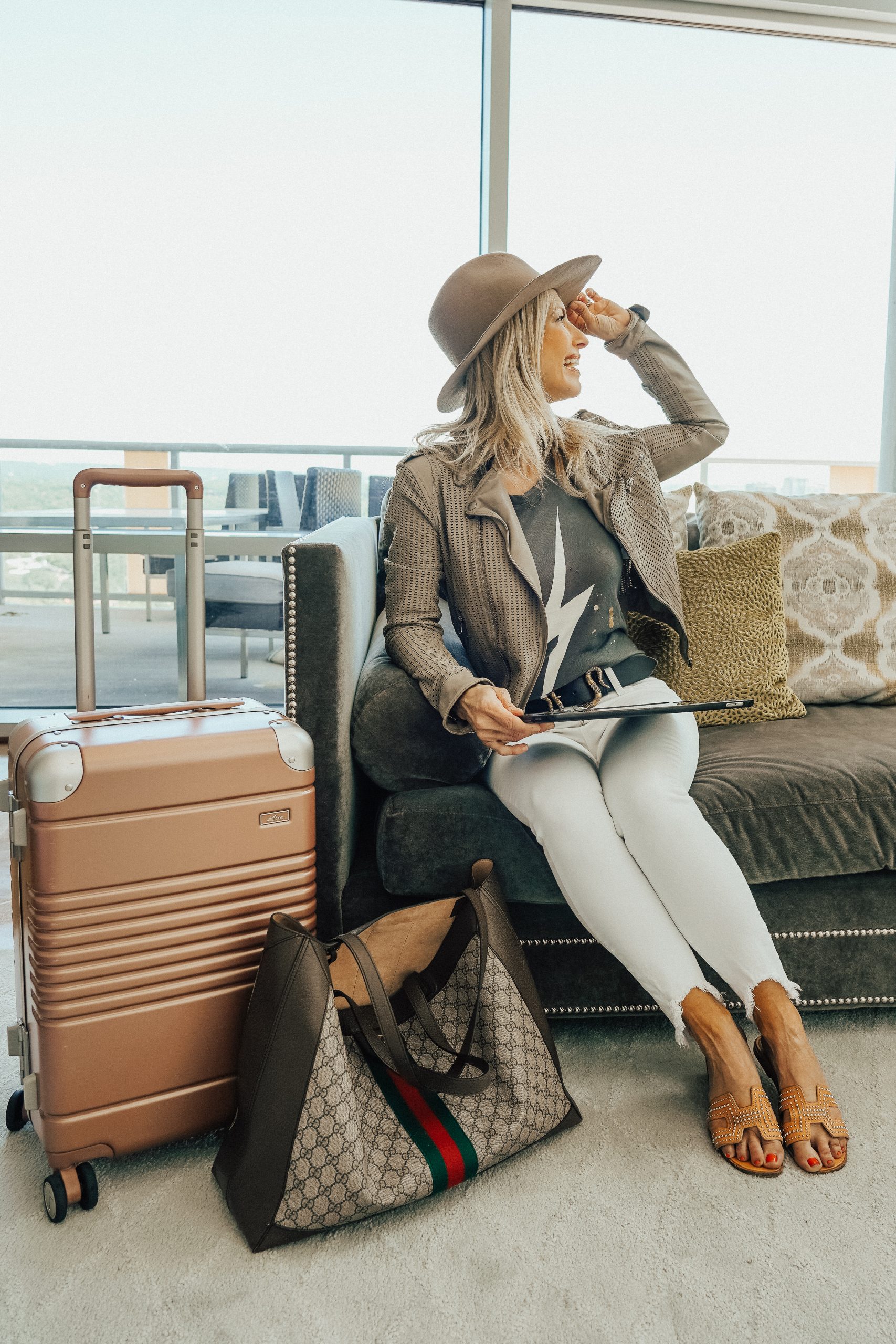 Plan Ahead
Check the weather for your vacation destination. Pack appropriate workout clothes and shoes, including lightweight sneakers. My favorites right now are these On Running shoes – they feel weightless and are comfy and stylish!
 Book hotels based on whether they have a gym available or are close to a cycle class. This helps keep me accountable! 
Pack Fitness Gear
Pack resistance bands in your suitcase. The are light weight and an easy way to do a workout in my hotel room if there is no gym available.
Do Hotel Workouts
This workout comes in handy while traveling somewhere like the beach, where I know I might not be moving a lot during the day. Do this quick 15-minute routine in your  hotel room before heading out for the day to get your blood pumping.
Quick 15 Minute Hotel Workout
1 minute jumping jacks
20 Squats
20 walking lunges
20 push ups
20 plank holds
20 bicycle crunches
1 minute run in place
Do as many sets of these exercises as you can in 20 minutes!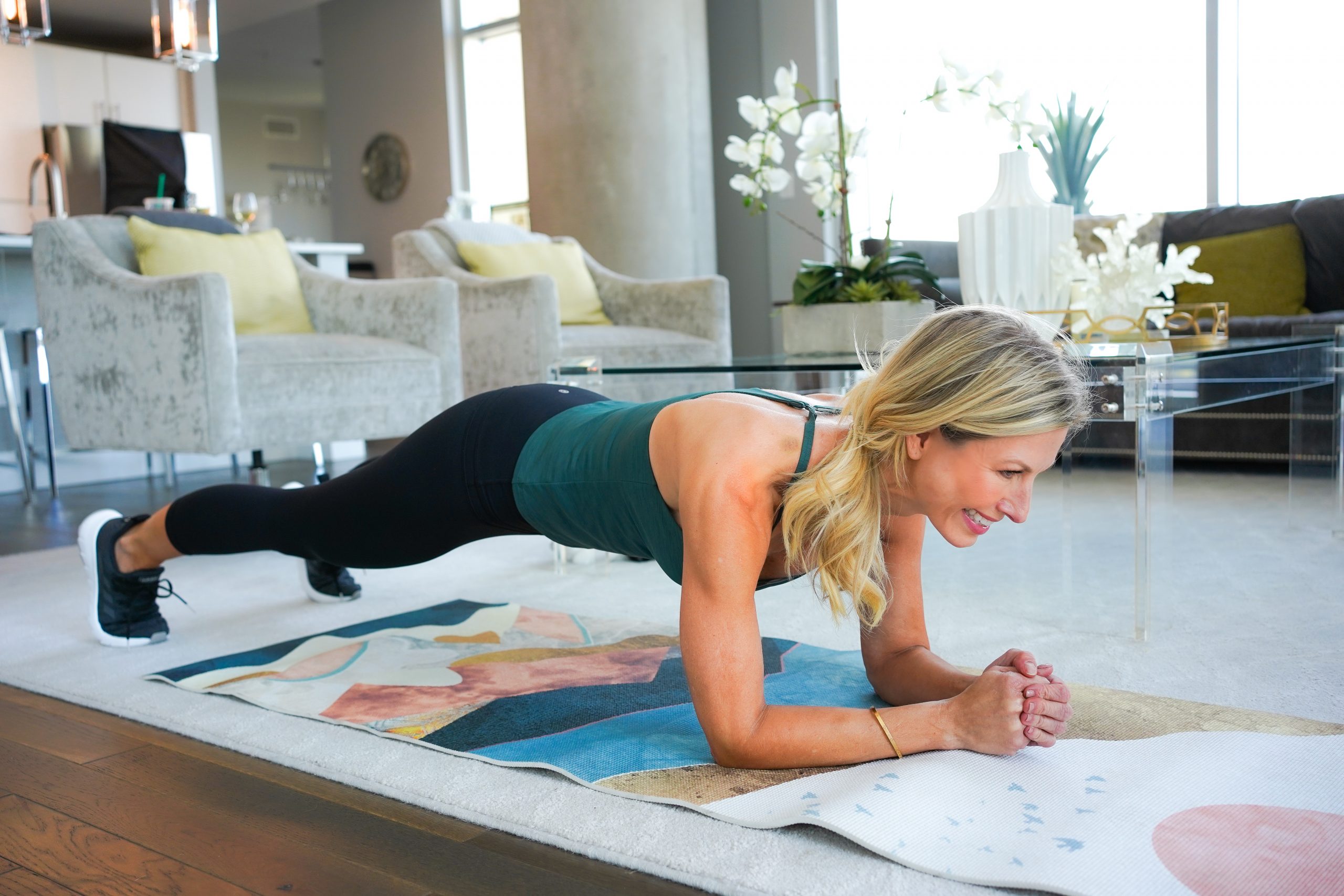 Walk as Much as You Can
Go for a morning sightseeing run or walk  around the city. This is a great way to learn about your new surroundings and keeps you in shape, especially if you plan to sit or relax the rest of the day. 
Andy and I recently visited Charleston, South Carolina, and did a walking tour with a guide – it was a perfect way to get in some exercise and check out all the cool sights of the city.
Bring Healthy Snacks
Going to dinner hungry is an easy way to blow your diet! Keep  snacks in your  travel bag like protein bars, crackers, and nuts. 
Stay Hydrated
We often confuse hunger for thirst. This causes me to overeat!  I keep a small swell bottle in my carry-on and drink often! I always get dehydrated after a plane ride too.
 Give Yourself Grace
I love to travel. Dinners out and fine wine are my jam! But, I don't overthink it either. The key is to enjoy vacation and get back on track after I get home.
Quick Tip to Shop My Site
I post and link most of my Instagram outfits and all products you see on my blog using an app called @liketoknow.it.
Download the free @shop.ltk app. and follow me @donnatryba. Get weekly emails from LTK with all my looks!   CLICK HERE TO DOWNLOAD THE FREE APP!
Staying on track while traveling is hard….but so is not fitting in your clothes when you get home –  choose your hard!
Hope you enjoyed my post on my foolproof guide to staying fit while on vacation.
Thank you for reading! Sending good vibes from downtown Austin, Texas.