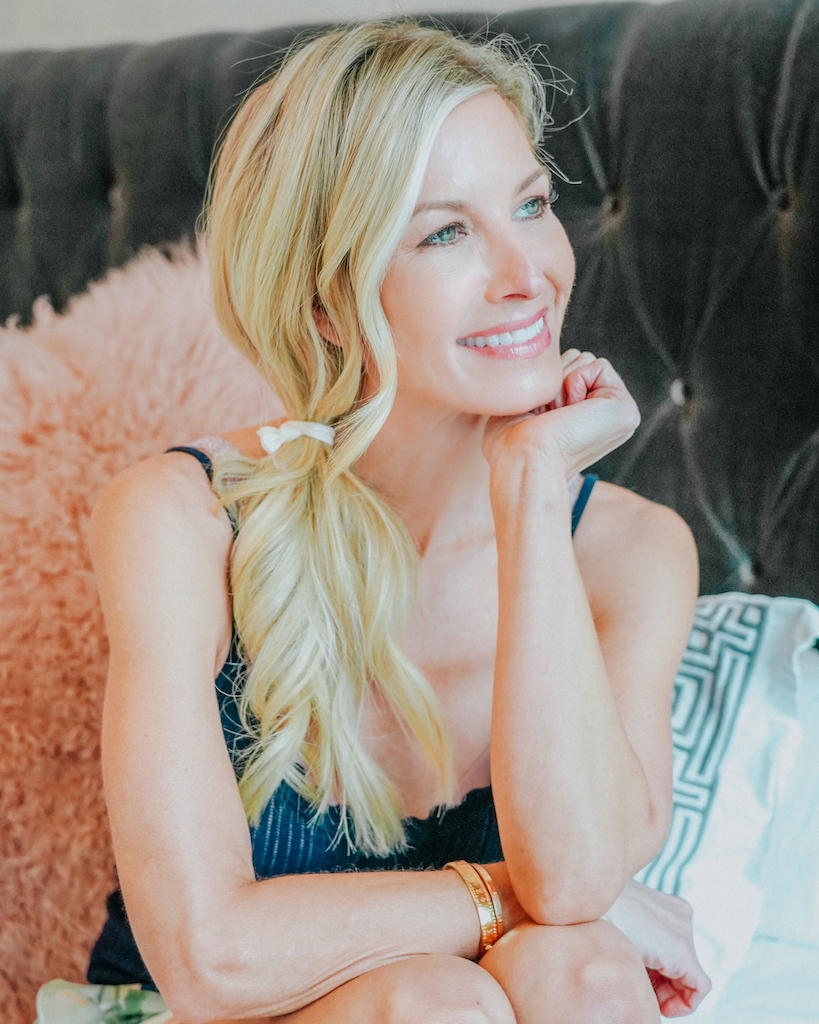 Who else thinks that if you look good you will feel good? I sure do!
I have a few  tricks that really help me feel more youthful and confident as I move into middle age.  I am sharing my beauty secrets to help you look 10 years younger.  Be sure to browse the widget picture round-ups in each section to shop my favorite items!
Whiten Your Teeth
 Your smile is typically the first thing people notice about you. Nothing ages you faster than yellow or discolored teeth and it happens to all of us as we age.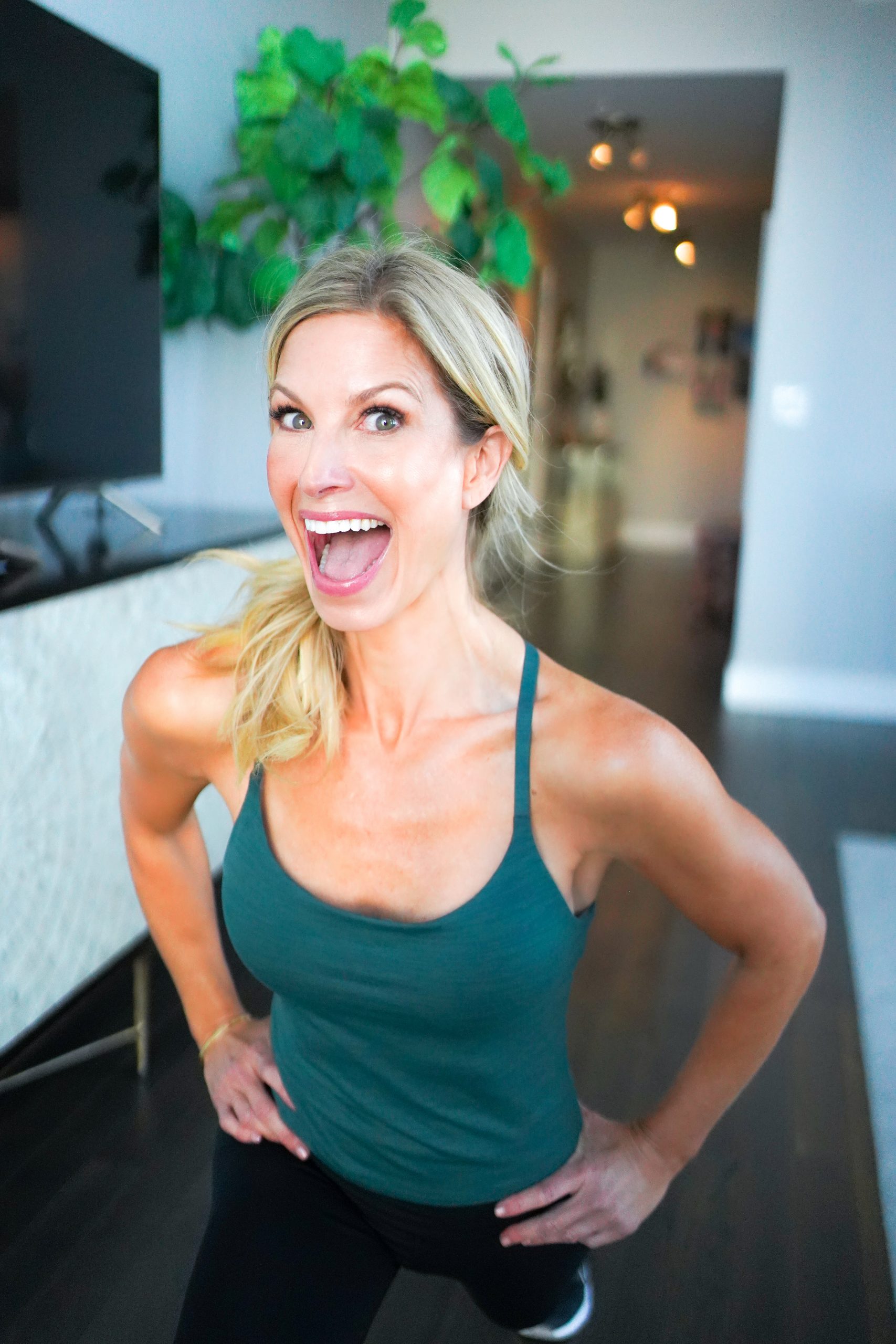 I love  red wine, tea and I drank my fair share of diet cokes in my 20's and 30's while yo-yo dieting. These dark drinks can really stain your enamel. 
To keep my teeth white I have tried a variety of things. Crest white strips work really well for a home remedy, just a bit messy.

I love the whitening gel I get from my dentists office. I also use a daily whitening toothpaste for maintenance. 
Tighten Your Skin
I've started using a body tightening lotion from Skinceuticals  twice a day on sagging skin and have loved my results.  The difference is subtle, but this cream has also worked well on cellulite too. 

I aint gonna lie – it's pricey but it's worth it! It contains ingredients that penetrate the epidermis to tighten my skin and make it appear more firm and youthful.
If you are looking for a more budget-friendly option, a cream with caffeine also temporarily tightens skin. I love the one by Fab Girl Slim.
Use a Retinoid
Why? Because as we age, our cellular turnover decreases significantly. When we are babies, our cellular turnover is as quick as 2 weeks — but once you're in your 20s-40s, it's more like 1-2 months!

Be careful with these! It will make your skin flaky and red a first… so start slow and work your way into a routine. I started using it once a week – just a small amount –  on clean skin after my moisturizer.
Start with .25 or .5 and work your way up to the 1% about once or twice a week.
Save Your Face
I went to a new dermatologist right after I had my first baby at 34. I remember him asking me if I slept on my right side. I said yes…how did he know? And he said, "I can see the lines on your face." Yikes!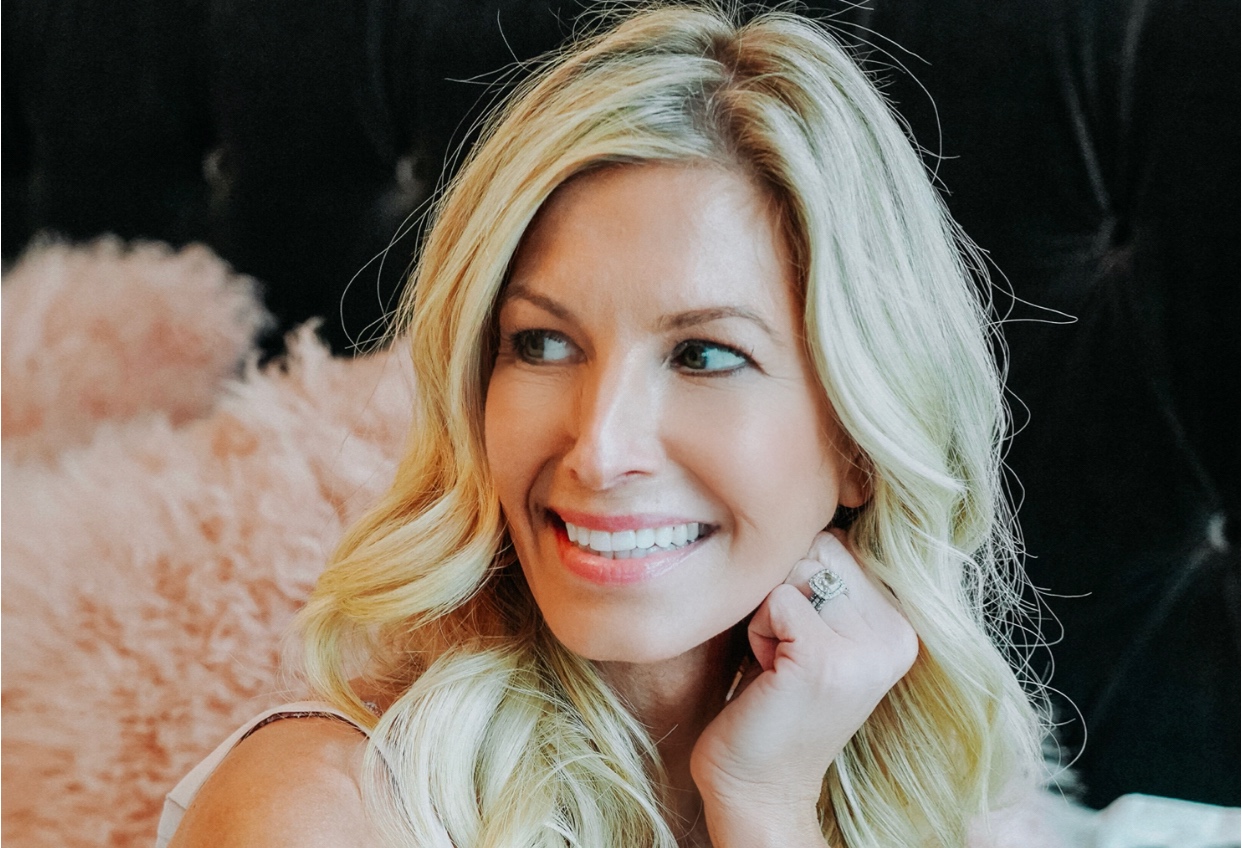 I'm sure it was a sales pitch – but it sure worked on me! He sold me this pillow and it truly has saved my face from the permanent wrinkles that come from smashing your face into a pillow all night long.  It does take some getting used to, but nothing that I found myself losing sleep over  – ha!
 I place this on top of my regular pillow and even though it takes a couple nights to adjust to it and I can't live without it.

Stay Hydrated

We also often confuse thirst for hunger which can lead us to overeating. I fill up a water bottle and drink it all day long.

I love the ones by Swell – they really keep your drinks cold for hours and are worth the price! 
Don't Neglect Your Neck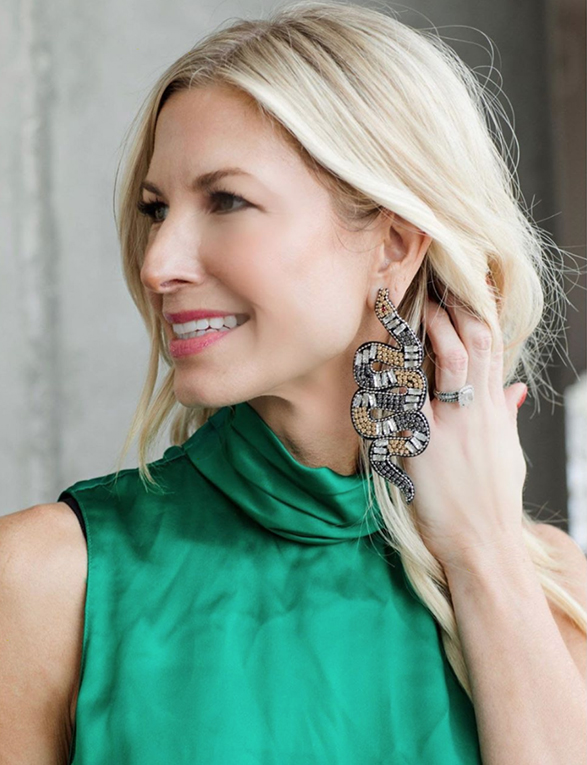 This is one of the first places we age, because we tend to neglect this area.
The most important things I apply to keep the saggy skin away : Nectfirm and TNS serum.  I slather both all over my face and my neck everyday.
 I totally swear it's worth every penny.  I have been using it for years, night and day,  and I have almost no lines on my neck at all.

Complete transparency:  I also do get a little bit of botox on my neck for wrinkles, but this stuff is the key to keeping your neck looking youthful long-term. 
I hope this inspires you to create your own self care routine that helps you look and feel your best! I Be sure to follow me on Instagram @donnatryba where I share more about fashion and fitness.  Want more beauty tips? Check out this article about the best anti aging skincare for maturing skin. 
Until next time my friends. Sending much love from downtown Austin, TX.