Raising a family in the heart of downtown is not the typical story, but we made a decision not to be your typical family six years ago when we moved back home to Texas. Here's why we built our dream life instead of our dream house.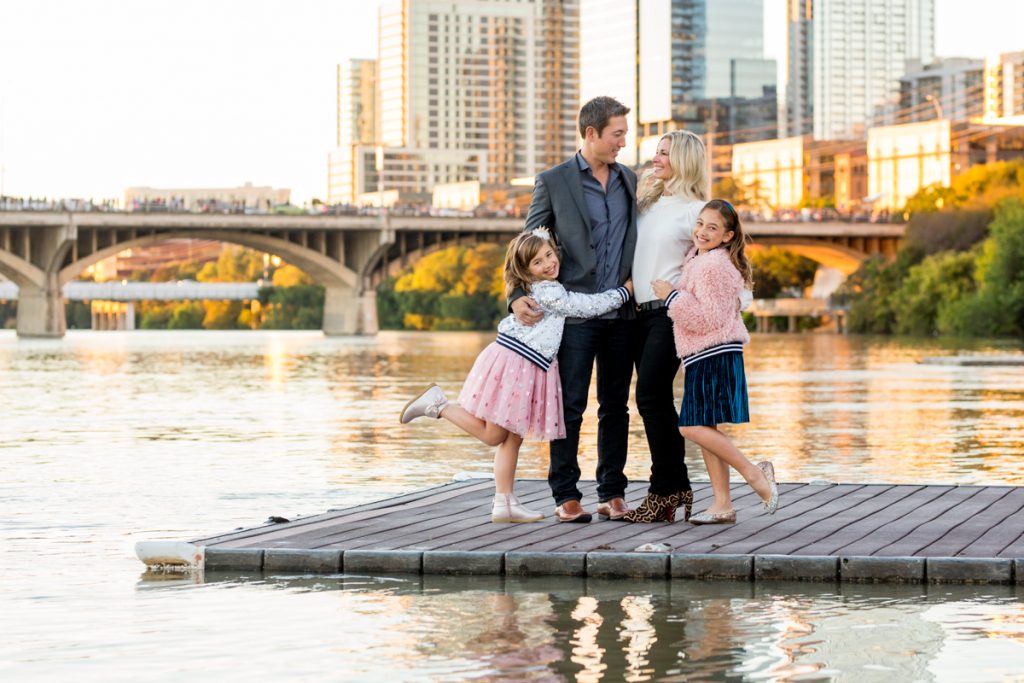 We moved back to Austin from California and settled downtown—a situation which was entirely temporary (at least that's what we thought!) while we looked for a home. The real estate market was hot even then, and with Andy working downtown, we didn't want a long commute that would cut into our family time.
The cost of buying near the city was enormous;  but the huge yards, swimming pools and quiet neighborhood streets were appealing. I could see us living in Tarrytown or Pemberton, hosting barbecues, our girls riding their bikes in the cul-de-sac and playing with the neighbors.
But once we started crunching the numbers, we took a step back. A thirty-year mortgage, house maintenance, repairs, upkeep and even costs of furnishing a large home really made us pause…. it was a huge expense.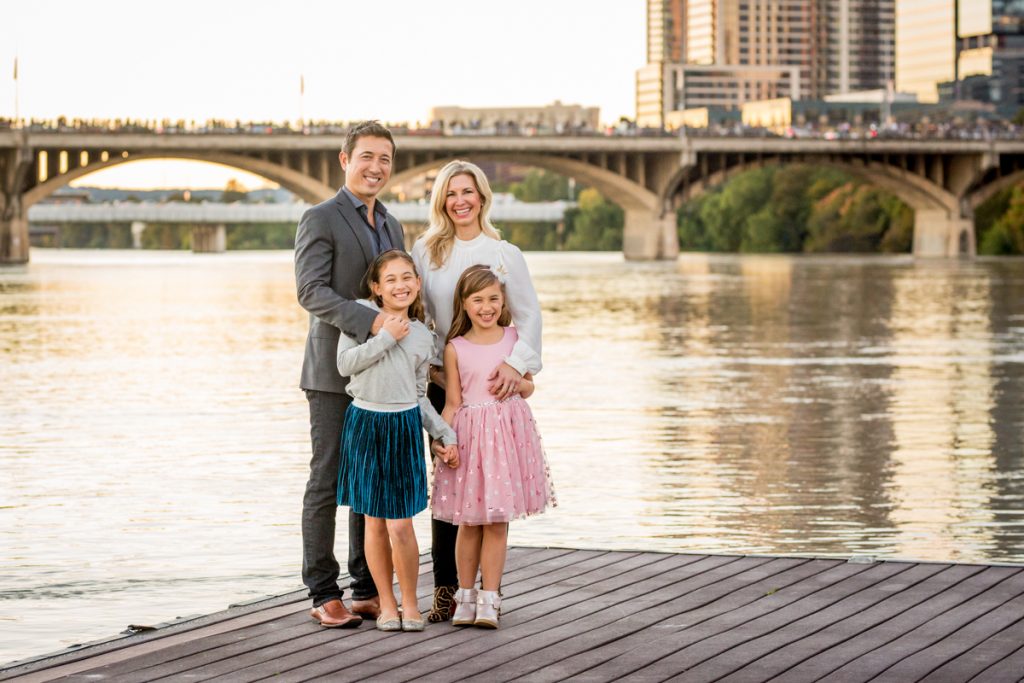 In the meantime, we were enjoying our downtown "temporary" rental apartment. We loved the convenience of walking everywhere after living in the suburbs of California for seven years. The ease of calling maintenance for any problem, and the safety I felt living in an apartment with a traveling spouse was hard to give up.
After 6 months of downtown living, I had to admit—I was beginning to love the ease of a rental and the thrill of the city lights and activity. Especially after the house hunting drug on and nothing even affordable appealed to us.
Within a year of "temporary living" we made a huge decision as a family: we decided to stay downtown and rent…. permanently. We sold my husband's car (he drove it only once in six months!) and he now walks the half-mile to work.
We love it here and now have many neighbors with families—in fact, one of my closest friends lives just down the hall with her three kiddos and go to our school.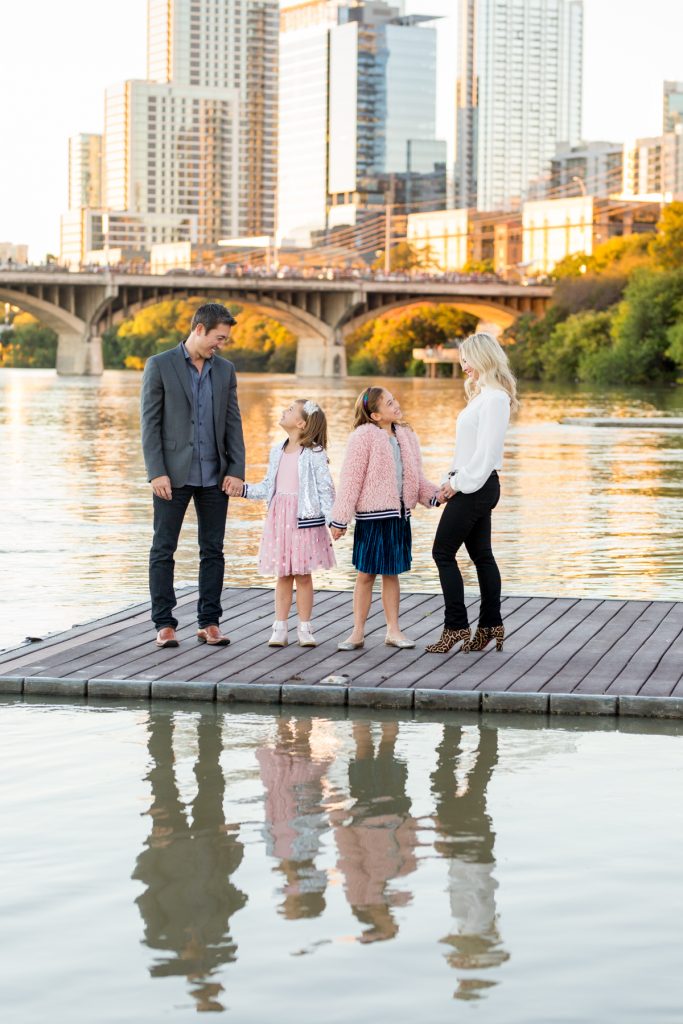 The biggest bonus of this decision: skipping homeownership has freed up so much extra cash to travel and see the world. We have gone to Paris as a family and toured Notre Dame before it burned, traveled to Tokyo and introduced our girls to their aunts, uncles and cousins. In fact, my girls' first Disney experience was in Tokyo. We swam with the dolphins in Dubai and kissed stingrays in the Cayman Islands.
This is why we built our dream life instead of our dream home. It is one of the best decisions we have ever made. "Travel is the only thing you buy that makes you richer." From my experience, there were no truer words ever spoken.
Hope you enjoyed this post….it really has been such a fun and eye-opening experience to raise our girls in the heart of the city – we just love our little slice of downtown Austin! Want to learn more about downtown living with kids? Read this article. 
Head over and follow me on Instagram @donnatryba to see more stories about our families shenanigans in the city! Sending air hugs and much love from downtown Austin, Texas. xo, dt