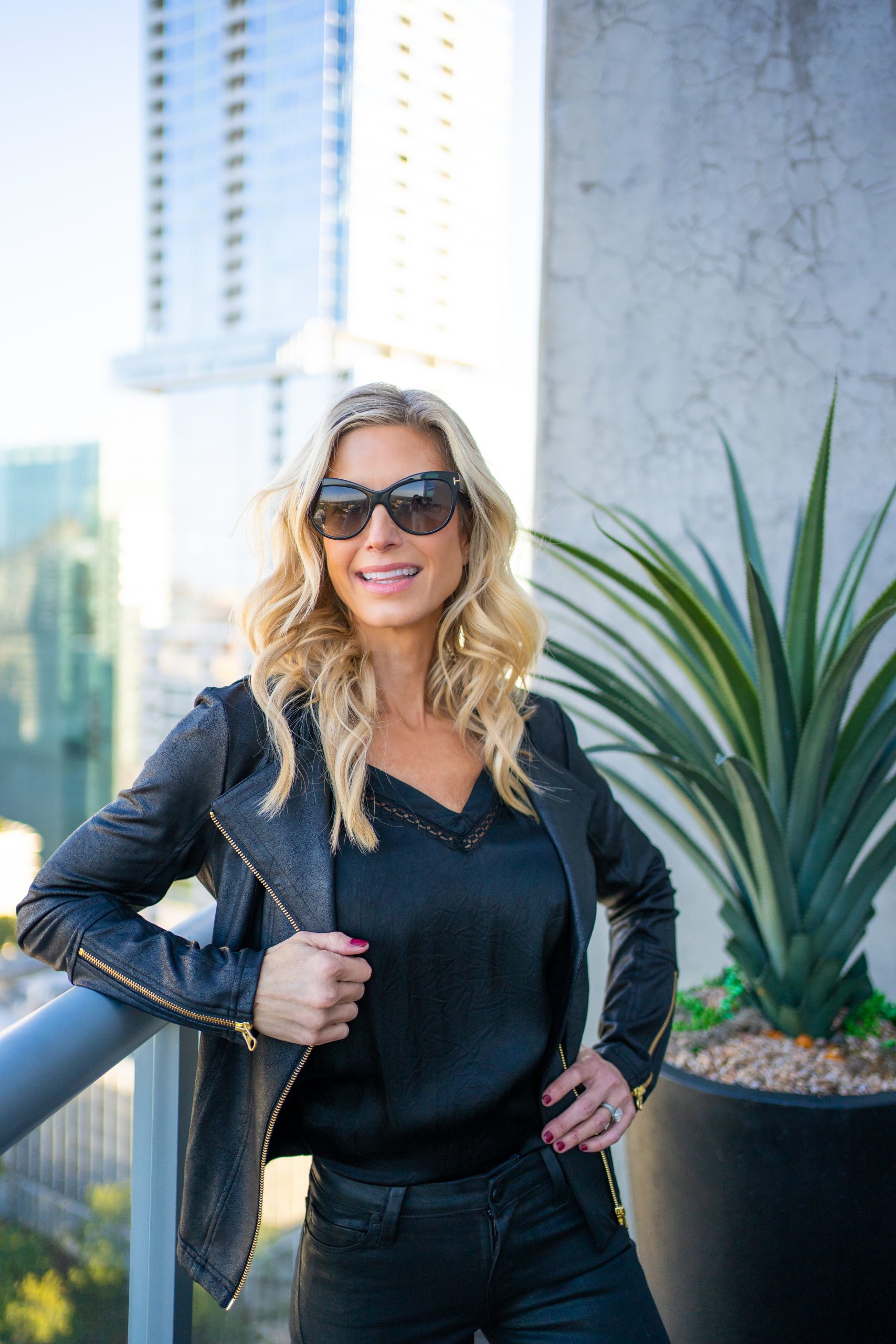 Who is excited for fall fashion? Are you ready to break out your sweaters, scarves and boots? The good news is: you don't need to buy a whole new wardrobe though.  That is why I'm excited to share 3 easy ways to transition your wardrobe for fall.
Add Some Layers.  The easiest way to turn your favorite summer pieces into fall is to add layers. It's practical and a great way to elevate any look.  A few basic must-haves in your wardrobe are cropped denim and moto jackets, scarves, hats and boots.
This cropped army green denim jacket from Retrofete is one of my new favs for fall! It comes in a blue jean denim color too.
Cropped denim looks great on every body type – it really highlights your silhouette. They are so affordable now too!
Scarves are a great way of adding another cool and quirky aspect to your outfit. It's one of my all-time favorite accessories – I have a huge drawer full of them in my closet.
Some are long, some are short. A variety of colors and lengths allows me to throw one on with any outfit.
Wear heavier fabrics.  I love to  pull out leather,  suede and wool pieces when the temps are cooler. This wool blend cold shoulder sweater from Paige looks great dressed up or down.  Light weight jackets look great over dresses or denim.
I love wearing cream colors in fall! Cream boots and jackets soften any look and are appropriate year round.
Change Out Your Footwear. I never wear boots in the summer – my feet get too hot and sweaty in Texas! Excited to finally put away my sandals and flip flops and move boots to the front of my closet. All these linked here are under $100!
If you are looking to splurge this year on a classic and timeless boot….look no further than Christian Louboutin.
I only bought my first pair last year….. and its quickly  become one  my all-time favs ( I mean who doesn't love the signature red bottoms?) I always buy my boots an entire size bigger fyi. ( European brands tend to be narrow.)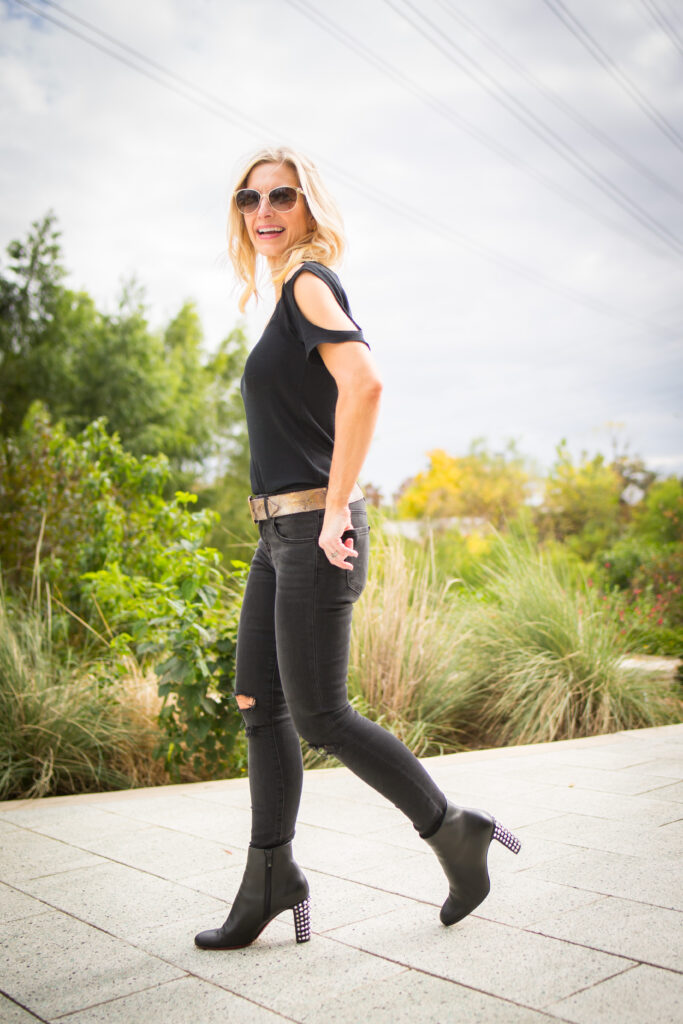 I hope this post gave you some inspiration and ideas on how to easily transition your wardrobe this fall. I would love to see some of your ideas….be sure to share them with me on Instagram @donnatryba. Sending air hugs and much love from downtown Austin, Texas.