Feeling sluggish from summer vacation and want to get back on track? Need to exercise but not sure where to start?
I felt that same way too 6 years ago after carrying around 12 extra pounds from pregnancy. I had post-pardum depression and lived in California, away from friends and family. I used to be a runner, but the more cardio I did the hungrier I was. The weight wasn't coming off.

I hired a personal trainer and started lifting weights – the best decision I ever made! It was hard to get started though – so I get it! So, I'm excited to share 6 steps on how to start a fitness routine if you are a beginner.
Remember your why
What are your goals? What do you want to achieve? Want to look better in your clothes, fit into that dress for an upcoming wedding, feel more confident? Keep those goals in mind and recite them to yourself everyday!
Write it down
Take 5 minutes to sit down and realize what is holding you back – it's usually in your head. It helps to put pen to paper and imprint the goals into your brain. It's not about the number on the scale but how you feel on the inside that counts!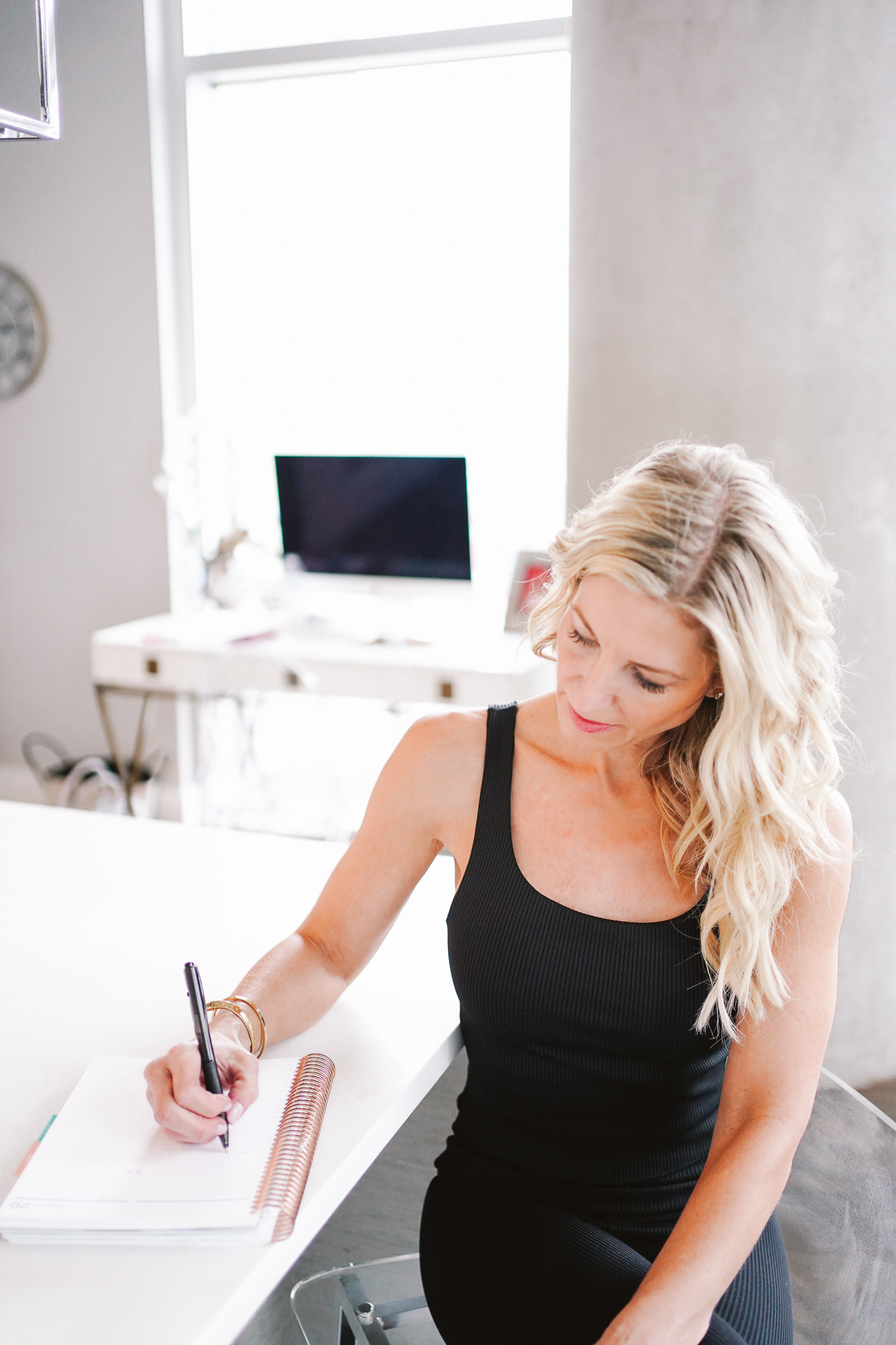 Why are you resisting? What is stopping you – dial down on that and take ownership. Give yourself grace instead of guilt – and then get going!!!
Start small
I make small weekly and daily goals: drink more water. Eat more veggies. If you do too much at once you tend to get overwhelmed, and then it's too easy to quit! Small changes add up to big results over time!
Do Something Fun
Do something you love – then it will never be a chore. It doesn't have to be in a gym! Do you like to dance? Try a zoomba class. There are plenty online to choose from! I love all the PopSugar videos on YouTube.

Enjoy walking? Grab a friend or your dog or your kiddos and get outside and get moving. Even if you only have 20 minutes.
Embrace the Suck
Hate to exercise? I did too. Ugh, the sweaty, smelly process and the pain! It used to be a chore.
But guess what? We do a lot of things we don't like to do every single day! If you truly hate it, put it on that list of things that you have to do and hate but do anyway. Because it's good for you!

Hold Yourself Accountable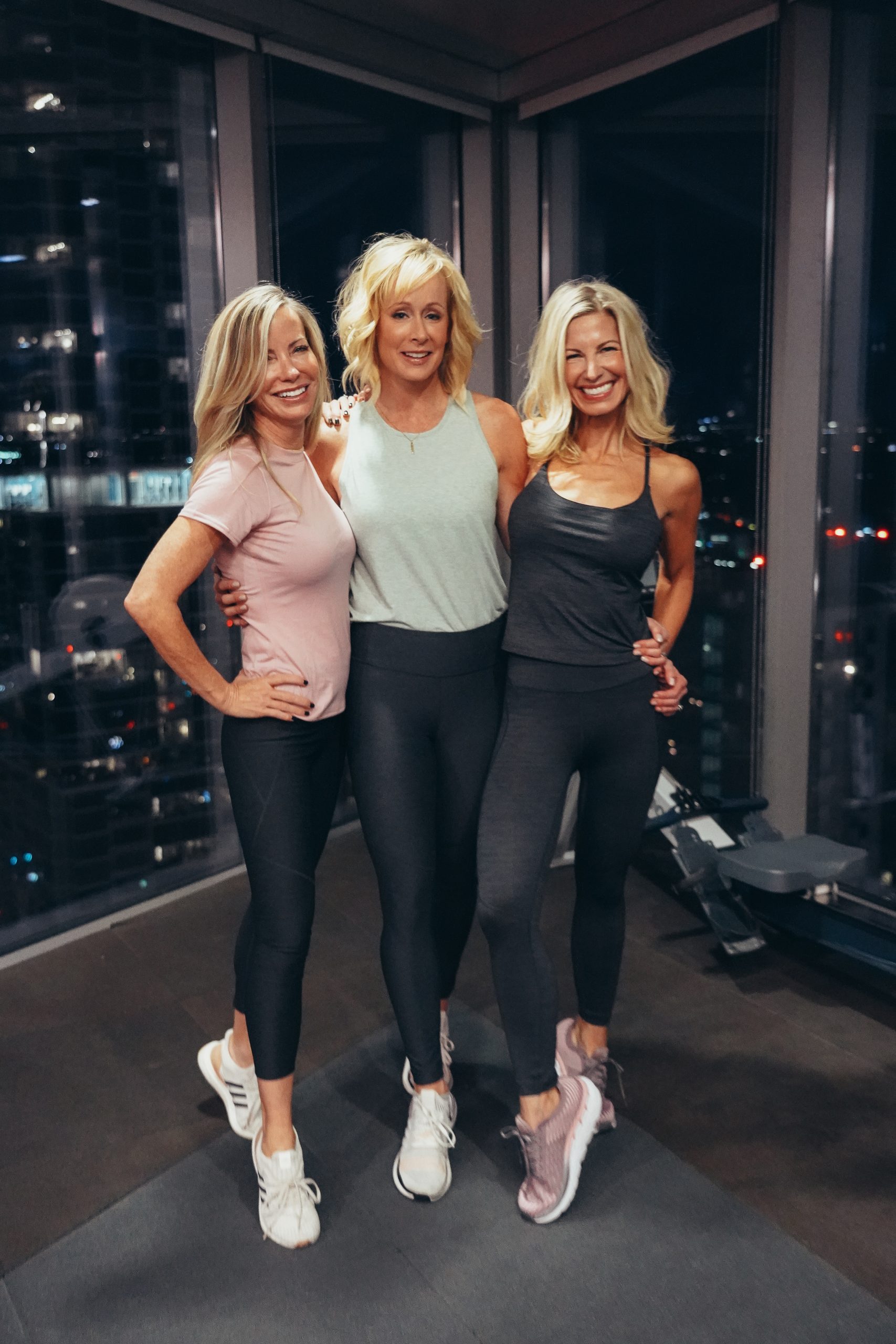 Working out with my friends always gives me the motivation to get moving. We schedule classes together or just set times to meet up and walk the lake or the neighborhood – it's social and fitness all in one!
Start Now
Don't wait until Monday. Someday is today!  You can't drive a parked car. We glorify the perfect tool or system – but it's really about your head and heart. You don't have to be extreme just consistent!!!  Make a commitment and stick to it.
Hope you enjoyed my post on 7 ways to start a fitness routine if you are a beginner. It's not a destination y'all, it's a journey. Thanks for being on mine with me!
Want more fitness and fashion inspo? Be sure to follow me on Instagram @donnatryba. Have a great day friend. If you enjoyed this post, please spread the love and share with a friend!
Sending good vibes from downtown Austin, Texas.