Are you struggling to make each workout count? Do you wake up each day thinking you need to move your body but not sure where to start? Want to get fitter, lose weight after summer vacation and start each day off with more energy?

 I used to hate working out – hated to sweat and drag myself to the gym. I turned it all around for myself and now I love exercise,  I actually crave it. I want to share a few tips with you on how I made that mindset change.
 I am excited to share with you 5 simple tips to get the most out of your workout.

Find an Activity You Enjoy
When I turned 40,  I made one of the best decisions ever and hired a personal trainer. Having my besties to work out with has made it so much more fun and keeps me accountable. Just last Sunday we met on Town Lake in Austin and went for a long walk. Exercise doesn't have to be in a gym!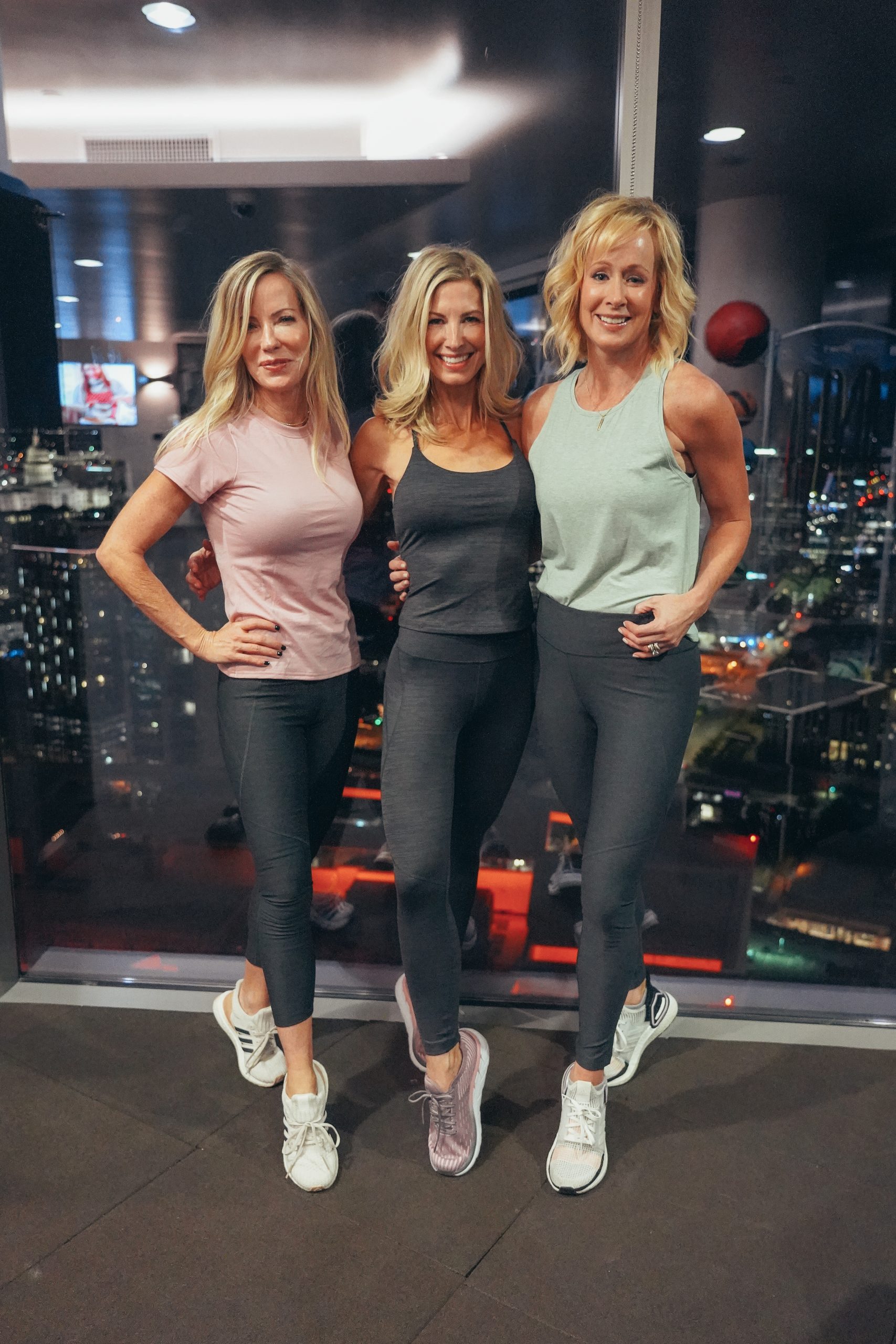 Strength training has completely changed my body and increased my metabolism. The results have paid off and I'm in better shape now than I was in my 20's! Meeting a friend for a walk or joining them in a class is  a great way to keep yourself on track.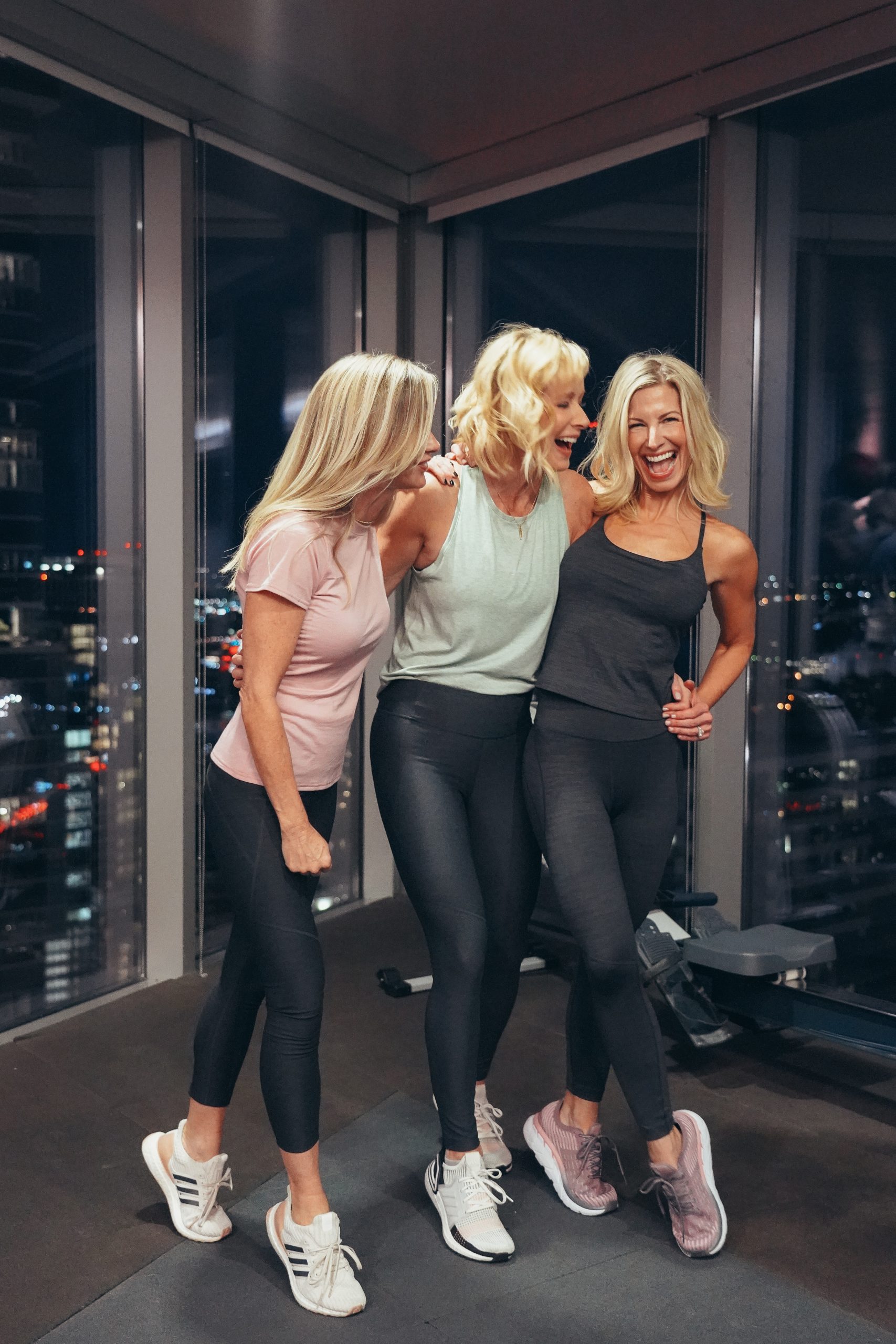 If Your Tired Then Do it Tired
This weekend I drank too much wine, stayed up too late and didn't work out all weekend. Instead of beating myself up….I started over on Monday and got back to my normal routine.

My workout clothes were tight and I felt a little bloated….so I made some goals for this week to cut back on alcohol and exercise every day, even if I only have 20 minutes.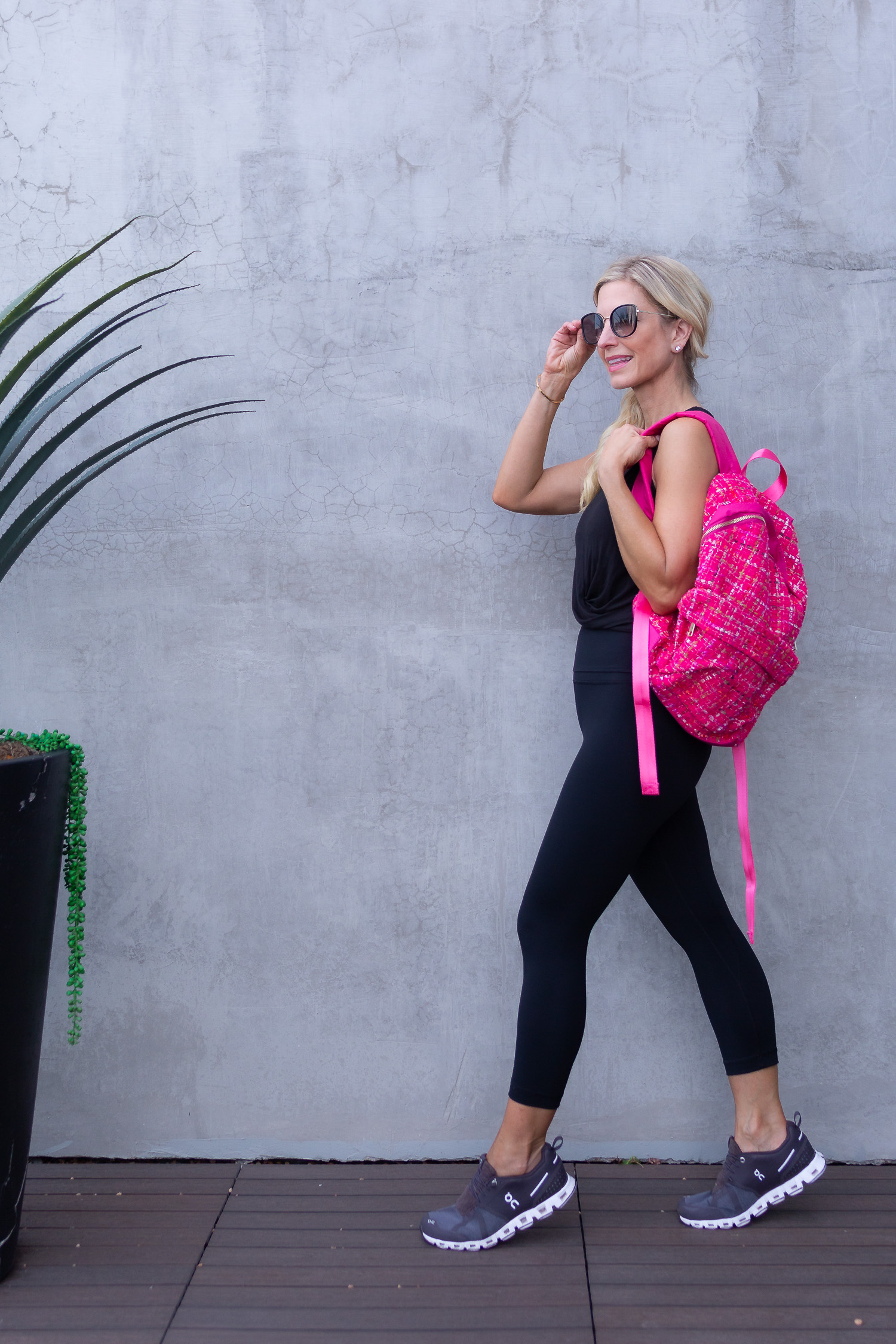 If you're tired…then do it tired! I still show up and do the best I can even when I'm tired or short on time. I swear the only workout you regret is the one you don't do!
Rock Out to a Fun Playlist.
For me, this is the easiest way to get fired up! I stick in my AirPods and jam out to my Spotify playlist. I generally listen to some assortment of wild, inappropriate gangster rap. Seriously, nothing gets me going like the crazy beats of Snoop or Dr. Dre.

Stay Hydrated
We often confuse thirst with hunger. I carry a 20 ounce Swell water bottle around with me all day long (generally losing it a million times in the process) to keep me hydrated while I'm on the go.

I try to refill it 3 times a day, knowing that will give me the "8 glasses of water" I try to drink to stay hydrated. It's good for your skin too! Lord knows since I've hit my 40's I look for every trick I can find to keep my skin looking glowy and more youthful.
Refuel Your Body with Protein
I aim to eat 10-20 grams of protein after my weight training sessions, which is usually a protein shake or Greek yogurt with berries. Be sure to stop after a workout and EAT! Don't starve yourself.
Your body needs the protein to build muscle. For one of my favorite smoothie recipes, check out this blog post.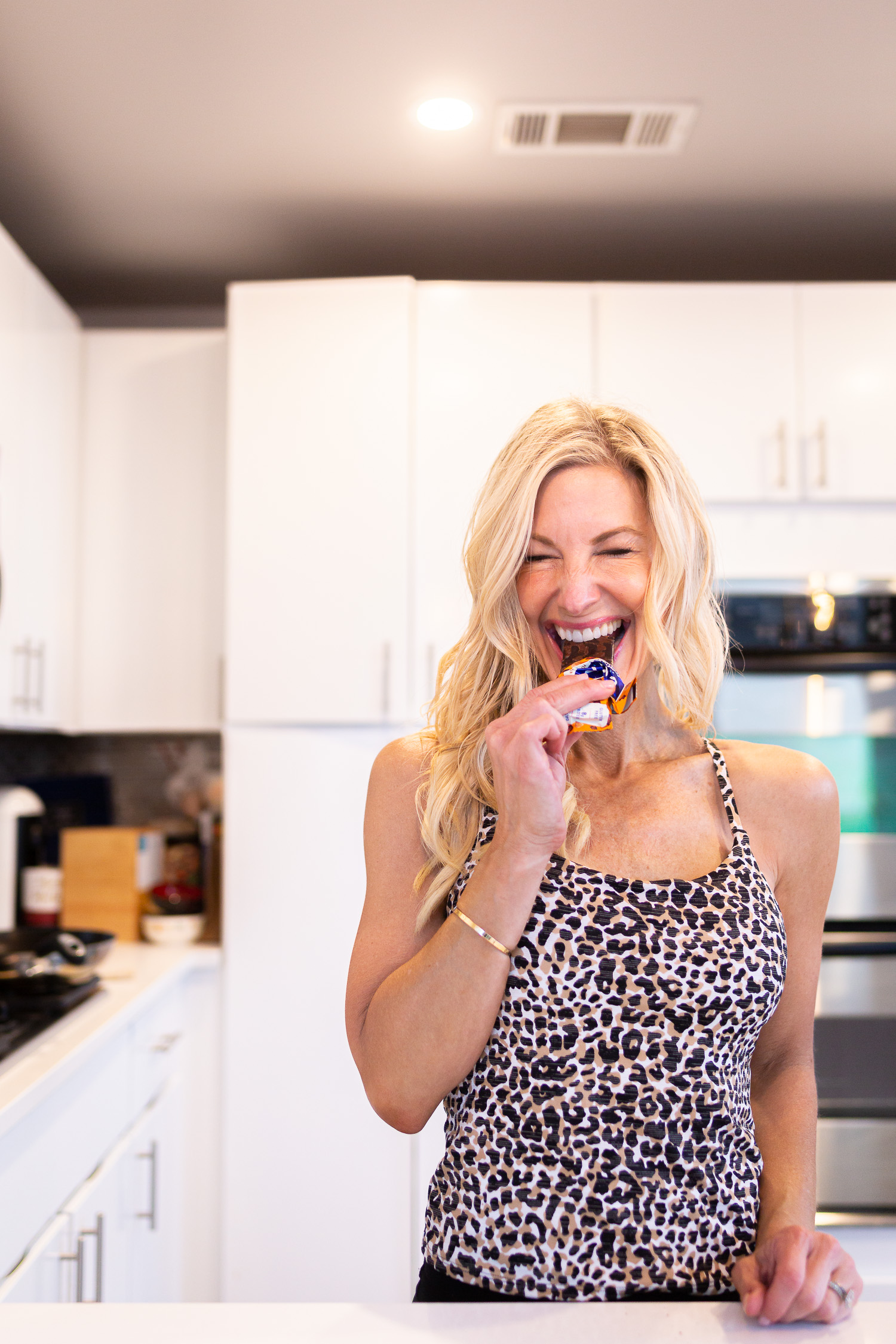 If I am really pressed for time I will reach for a protein bar. I keep one in my purse all the time to refuel on the go. My favorite ones are luna, raw revolution glo bars and Raw

Now more than ever, I realize that my health is my greatest wealth. I have made fitness a daily habit in my life. I hope that these tips help you stay on track with your goals and get the most out of your workouts too!
Head over and follow me on Instagram for more fitness and fashion inspiration @donnatryba. If you enjoyed this post please spread the love and share with a friend. Sending good vibes from downtown Austin, Texas.