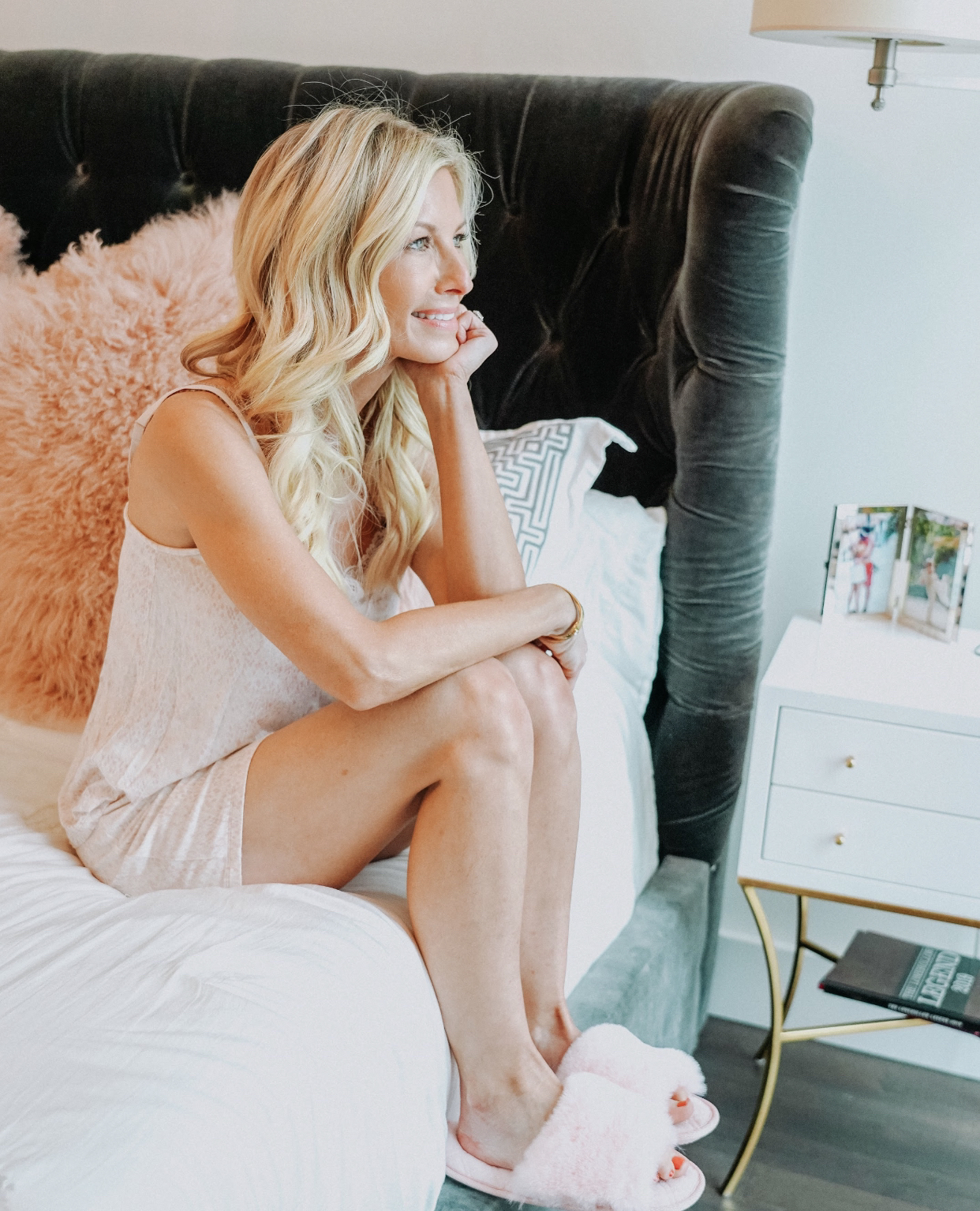 All health experts agree that women should get seven to nine hours of sleep each night. Ummm – if you are a busy momma that usually is not happening, right?
Sleeping well is just as important as regular exercise and a healthy diet.  I literally sometimes feel like I have brain fog when I sleep less than 7 hours…I also tend to overeat when I don't sleep well.
 I've been on a quest to fall asleep faster and stay asleep longer! Excited to share  5 healthy sleep habits. Click on any image to shop.
SHUT OFF THE BLUELIGHT

I put my phone in the kitchen at 9 pm so I'm not tempted to scroll!!  I have realized how much more soothing it is to read a good book before bed
Andy and I crawl into bed together after putting Juliana and Mia to sleep. Now that I have this awesome kindle – I'm much less tempted to scroll and can wind down with a great read instead.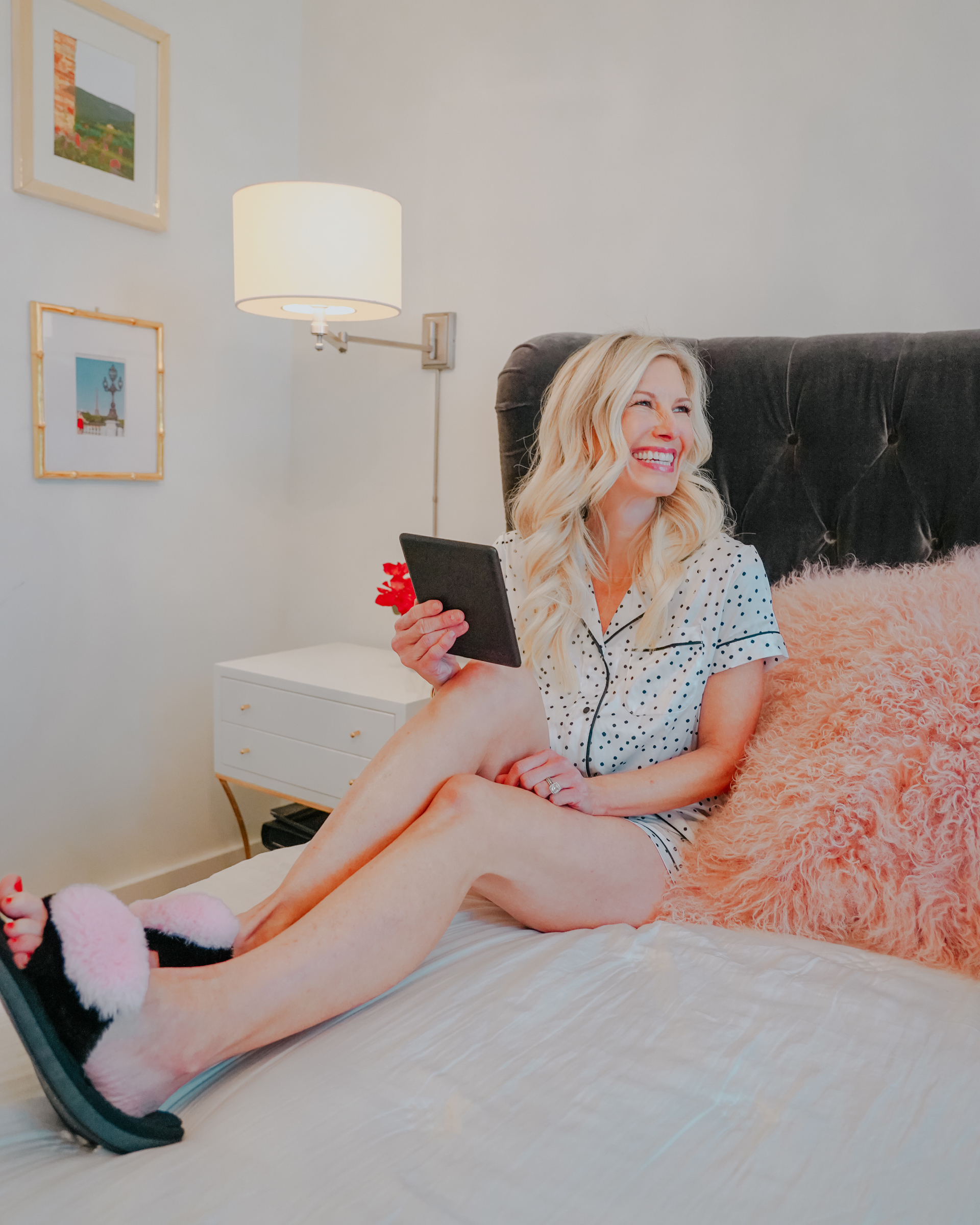 If your phone is your alarm clock consider investing in a Hatch…….it's a sound machine, reading light and alarm clock. I have been loving mine!
We live in the city and this drowns out the city noise with it's sound machine function. It also promotes healthy circadian rhythms and melatonin production for a better night's sleep.
They also make one for babies and toddlers that is controlled by an app on your phone.
AVOID CAFFEINE LATE IN THE DAY
My favorite treat is having a hi-ball in the afternoon. I love these yummy sparkling energy drinks because they are a great source of organic caffeine and guarana for brain health.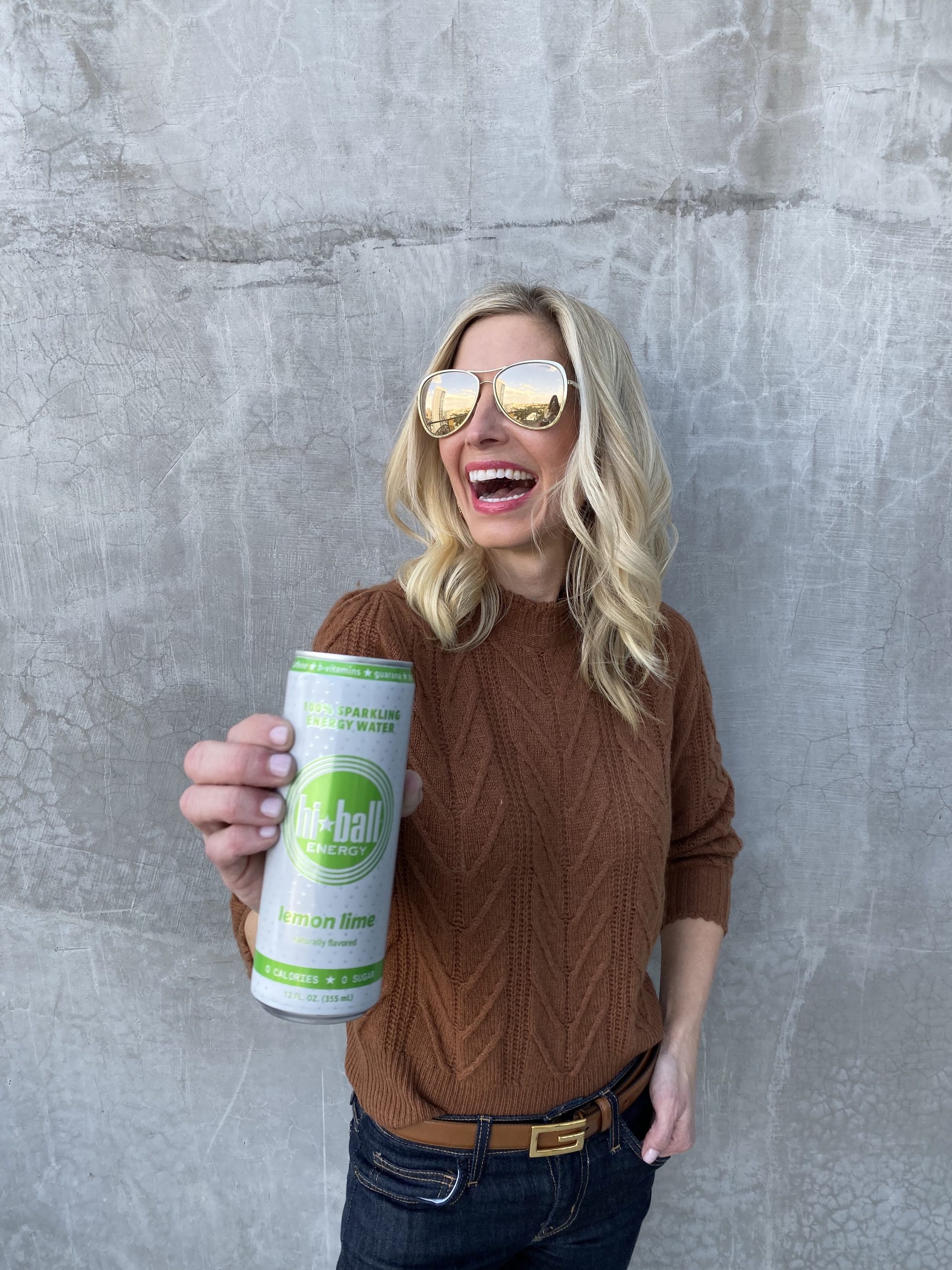 I have one when I hit the afternoon slump around 1 or 2….but again, never too late in the day. 
EPSOM SALT BATHS

Taking baths with these salts have LITERALLY  changed the way I sleep!  This is one of the most relaxing things I do at the end of each day. It tends to take away all aches and pains from exercise or just a stressful day.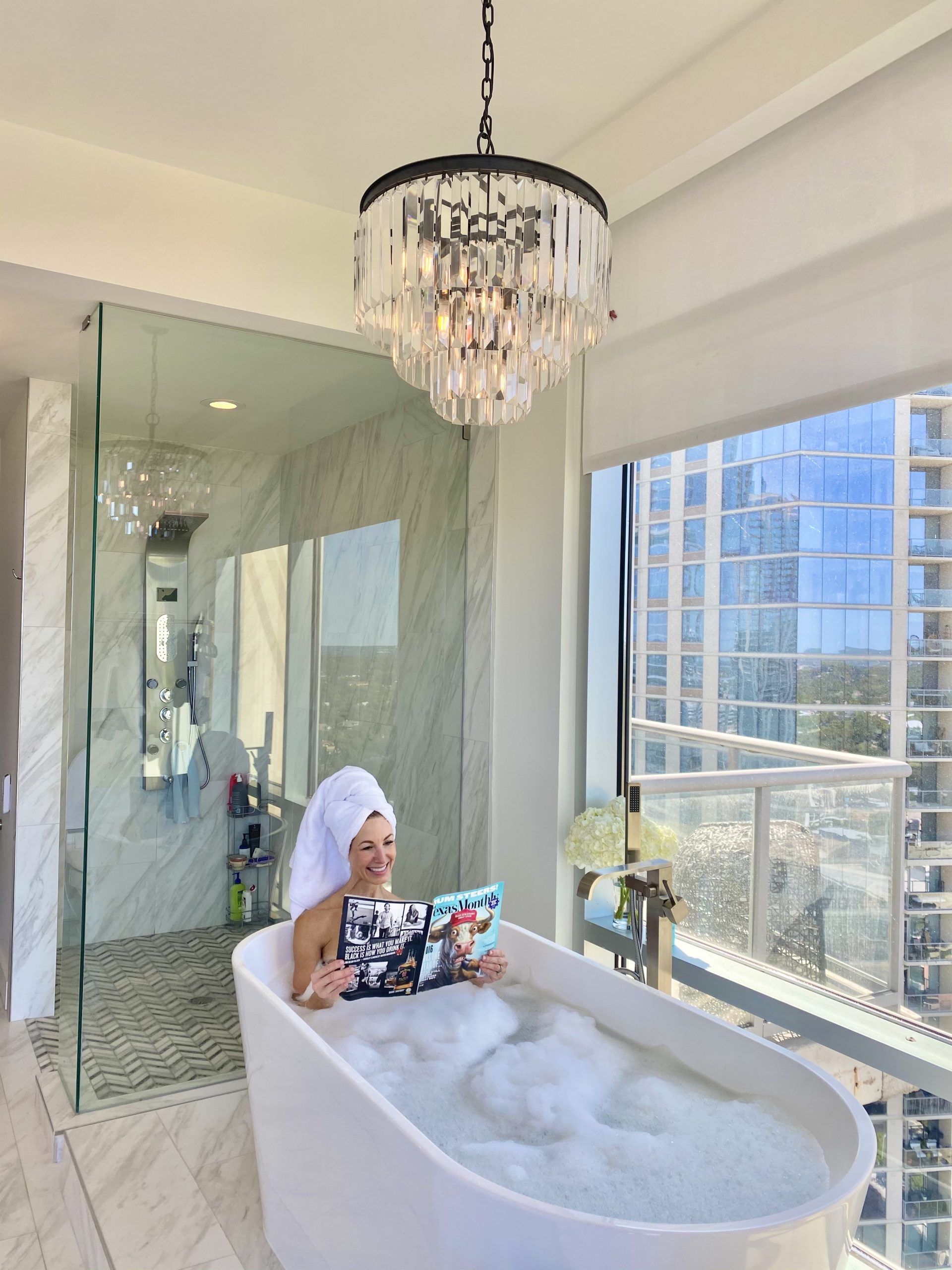 In water, Epsom salt breaks down into magnesium and sulfate and these minerals supposedly absorb through your skin. It sure helps relax me! I also love to light a scented candle too! Feels like I am in a spa 🙂
GABA AND MAGNESIUM SUPPLEMENTS

I have been taking both of these for years. I take 2 right before bed to help my body relax and drift off to sleep. These have definitely become a healthy sleep habit! They are all natural too! Click on any of the images to shop.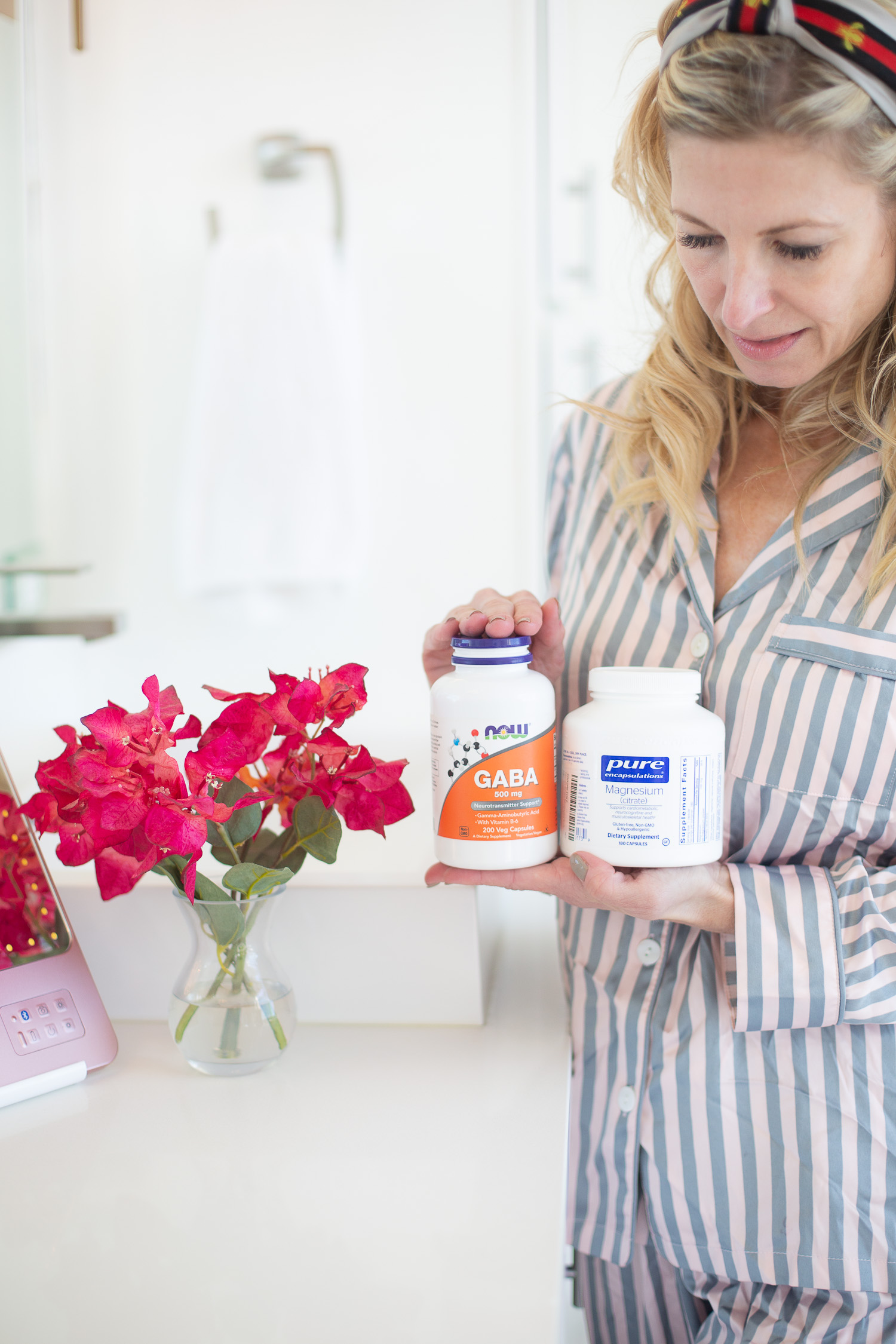 SAVE YOUR FACE PILLOW
 I am a side sleeper. I woke up for what seemed like far too long with my night creams completely rubbed off and my face feeling tired from being smashed against a pillow all night. With the Save My Face pillow, I wake up with my face feeling refreshed and not having a sleep line in sight.
I recommend this pillow to anyone that wants to prevent fine lines and wrinkles, and/or anyone who wants to make sure they are getting the full benefit from their night creams. 
 I place this on top of my regular pillow – takes a minute to get used to and now I can't live without it ! Love that may face is no longer squashed onto a pillow !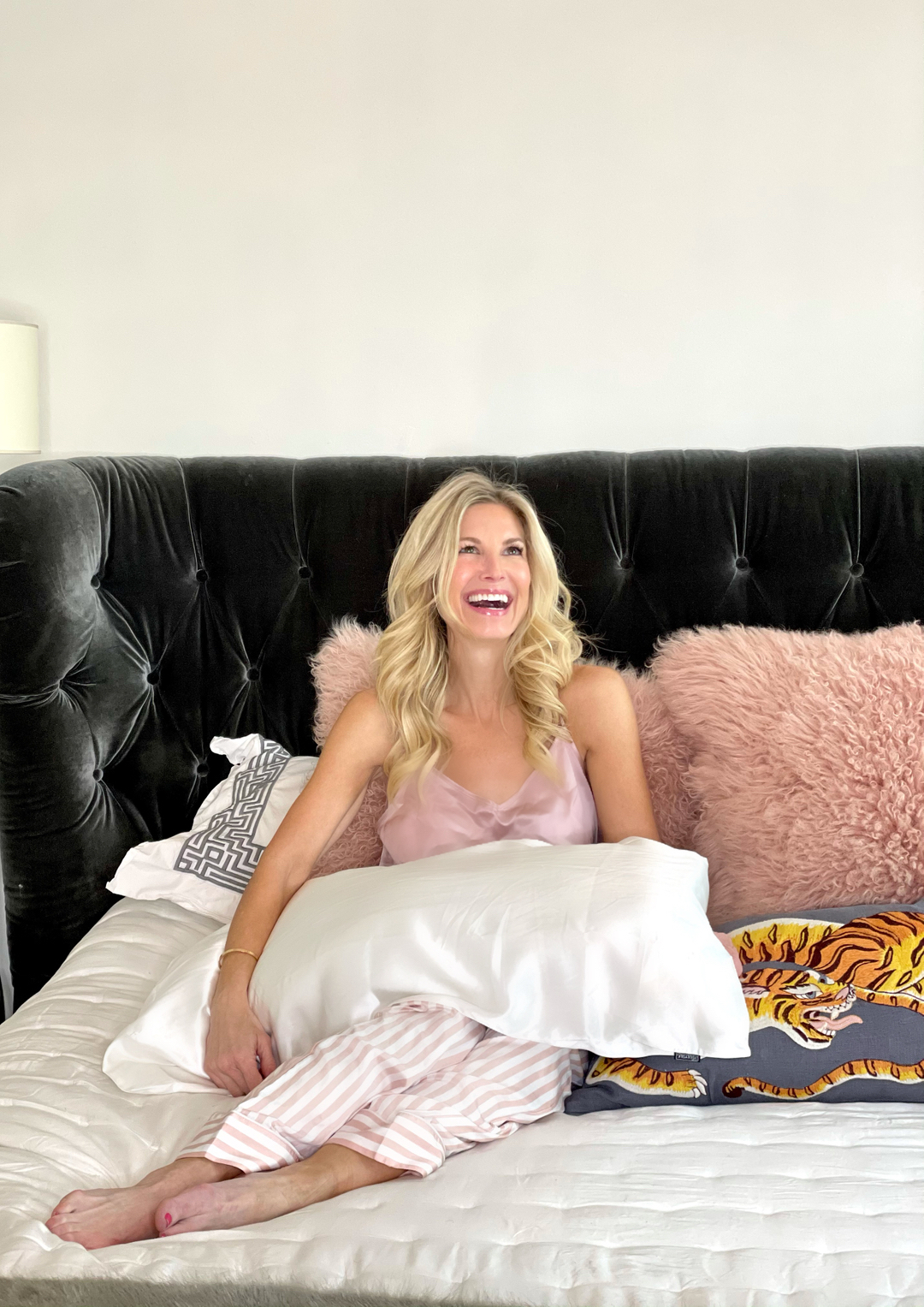 Sometimes you can't avoid a restless night. When it happens to me, I  cover up the dark circles with some cooling eye gel patches and a good concealer.
Skinmedica patches reduce puffiness and soften fine lines when I've had a restless night. They brighten too! This concealer is one of the best and from the drugstore! Love the spongey applicator top. Covers well and doesn't cake or flake and is only $10.
Waking up puffy?  I use this Rose Quartz Crystal Gua Sha and roller.  I clean my skin, moisturize and gently glide tools over my face in an upward motion, using the roller first then Gua Sha.  This promotes circulation and helps reduce the appearance of puffiness.
I hope this post helps you to find solutions if you are struggling to get a good night's sleep. Want more fashion and fitness info? Follow me on Instagram @donnatryba or read this blog article about my anti-aging skincare routine.  
Thanks so much for reading! Have a great day my friends.