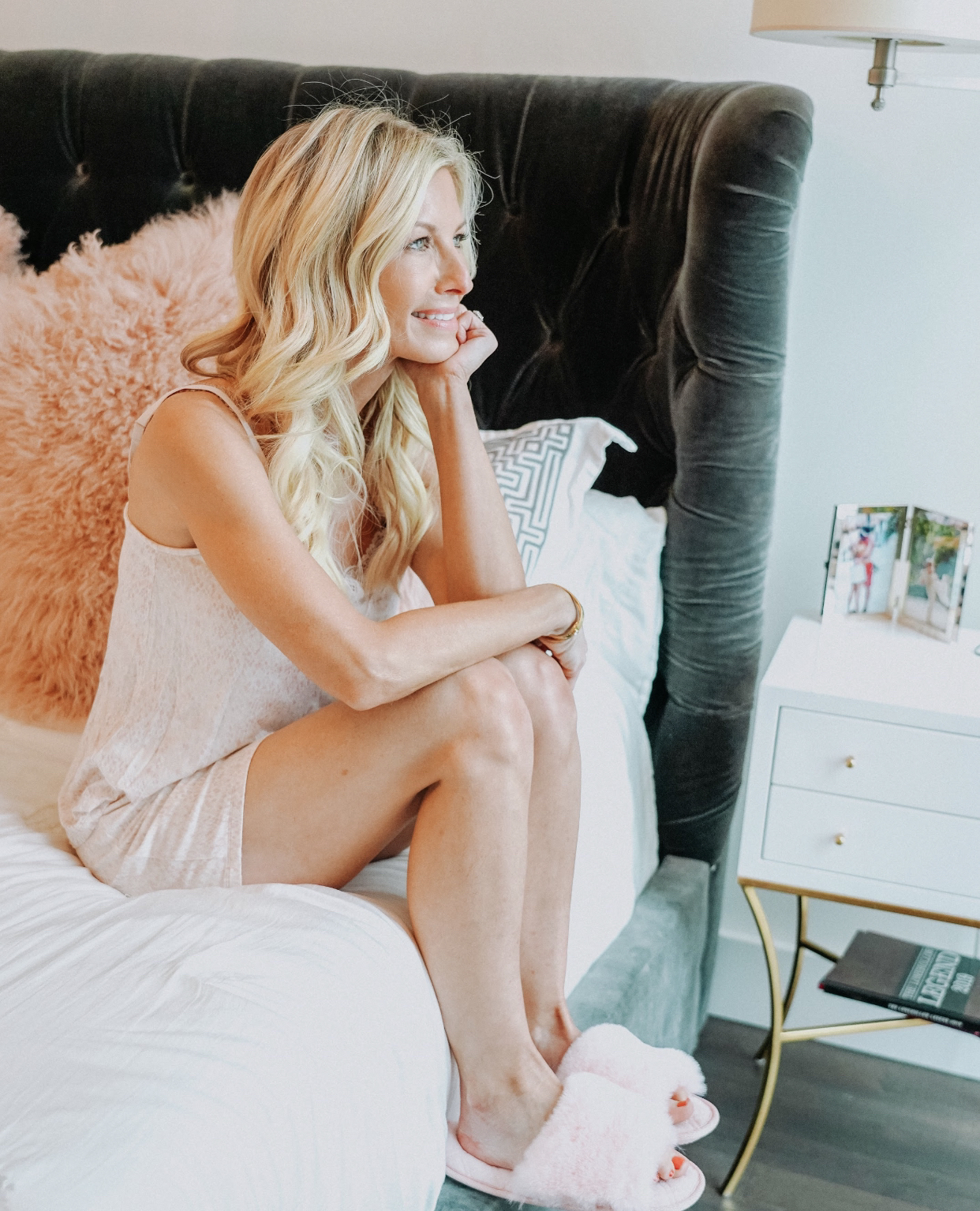 It's already been quite a year….amirite?? I was hoping for a smooth start to 2021 – no such luck! The stress of the pandemic continues, and then Texas was hit with a crazy snowstorm a week ago to boot! It sure has stirred up my anxiety – which literally keeps me up at night! Ugh…the struggle to fall asleep (and stay asleep) is real y'all! I am working on healthy sleep habits to keep me on track! 

All health experts agree that women should get seven to nine hours of sleep each night. Ummm – if you are a busy momma that usually is not happening, right?
Sleeping well is just as important as regular exercise and a healthy diet.  I literally sometimes feel like I have brain fog when I sleep less than 7 hours…I also tend to overeat when I don't sleep well.
 I've been on a quest to fall asleep faster and stay asleep longer! Excited to share  5 healthy sleep habits.
SHUT OFF THE BLUELIGHT

I put my phone in the kitchen at 9 pm so I'm not tempted to scroll!! This has been extremely helpful for winding down after a busy day. I have realized how much more soothing it is to read a good book before bed
Andy and I crawl into bed together after putting Juliana and Mia to sleep. Now that I have this awesome kindle – I'm much less tempted to scroll and can wind down with a great read instead.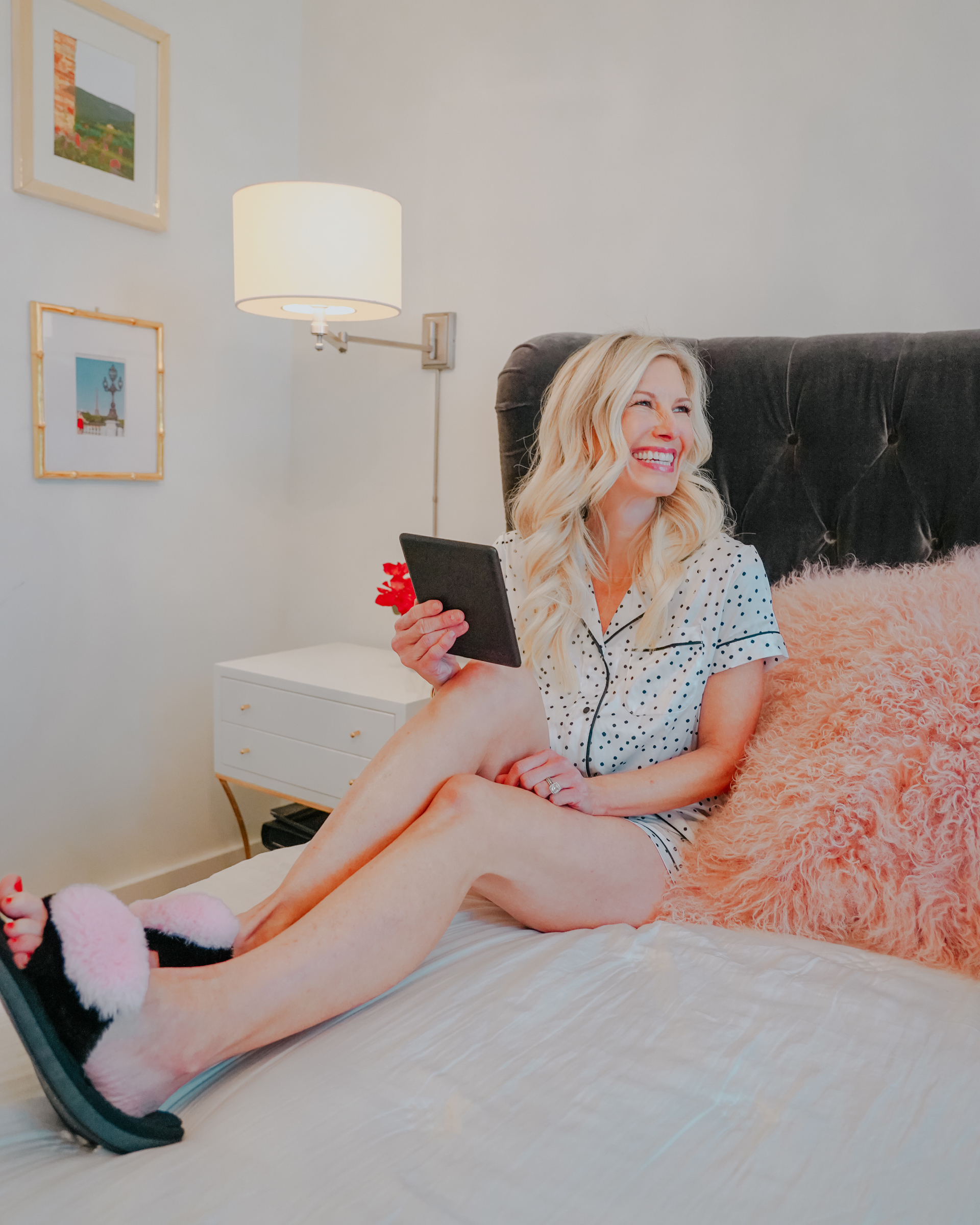 If your phone is your alarm clock consider investing in a Hatch…….it's a sound machine, reading light and alarm clock. I have been loving mine! We live in the city and this drowns out the city noise with it's sound machine function. It also promotes healthy circadian rhythms and melatonin production for a better night's sleep.
The reading light is soft and soothing without eye-straining blue light.  The alarm function simulates sunrise for a more refreshing, natural waking process. It really does feel more soothing than my phone buzzing to wake me up! They also make one for babies and toddlers that is controlled by an app on your phone.

AVOID CAFFEINE LATE IN THE DAY
I have been guilty of this too many times and I always regret it. My favorite treat is having a hi-ball in the afternoon. I love these yummy energy drinks because they are a great source of organic caffeine and guarana for brain health.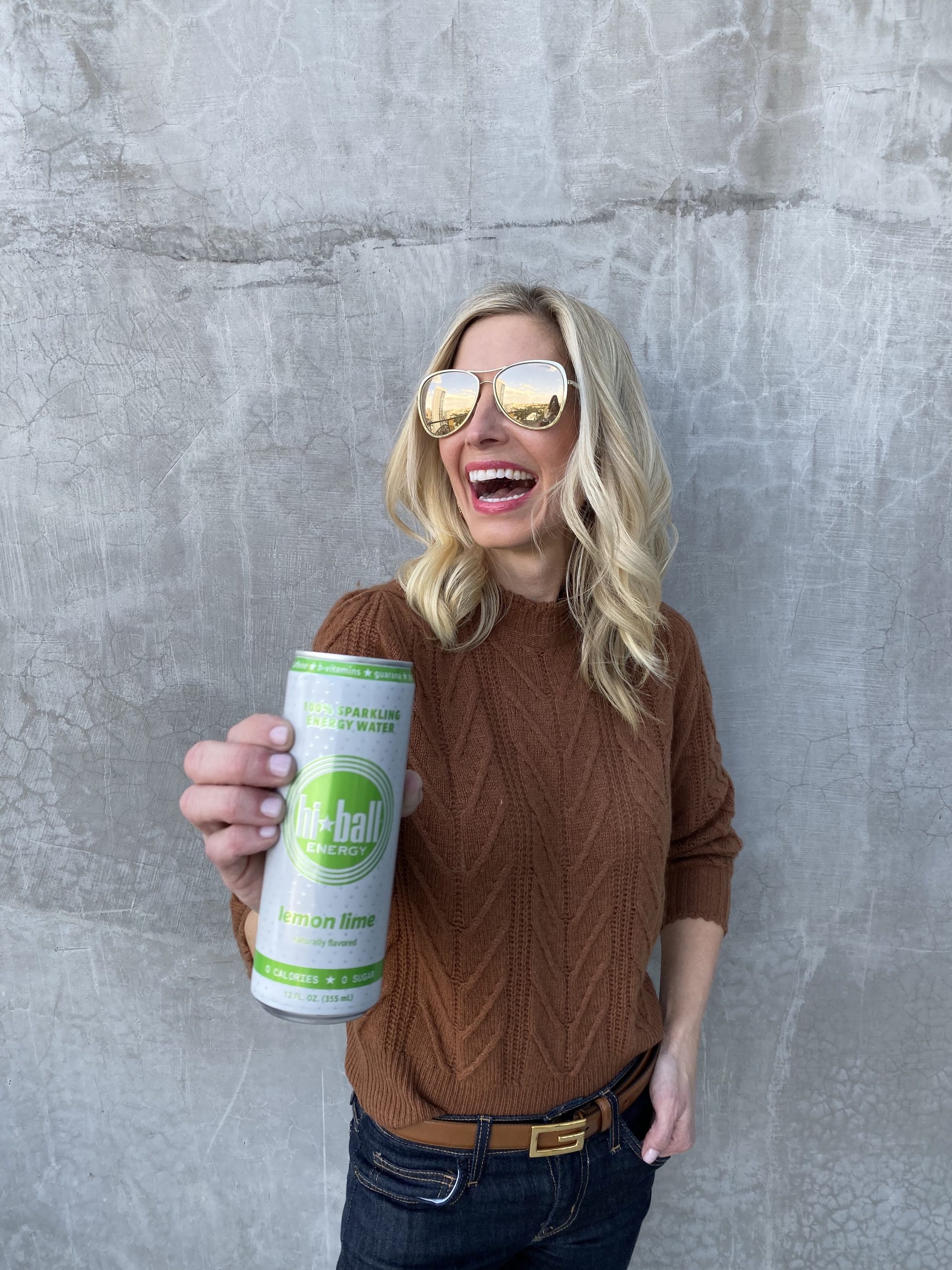 I have one when I hit the afternoon slump around 1 or 2….but again, never too late in the day. This is just a good rule of thumb and a habit for healthy sleep later!  It will  allow your body to follow its natural circadian rhythm.

EPSOM SALT BATHS

Taking baths with these salts have LITERALLY  changed the way I sleep!  This is one of the most relaxing things I do at the end of each day. It tends to take away all aches and pains from exercise or just a stressful day.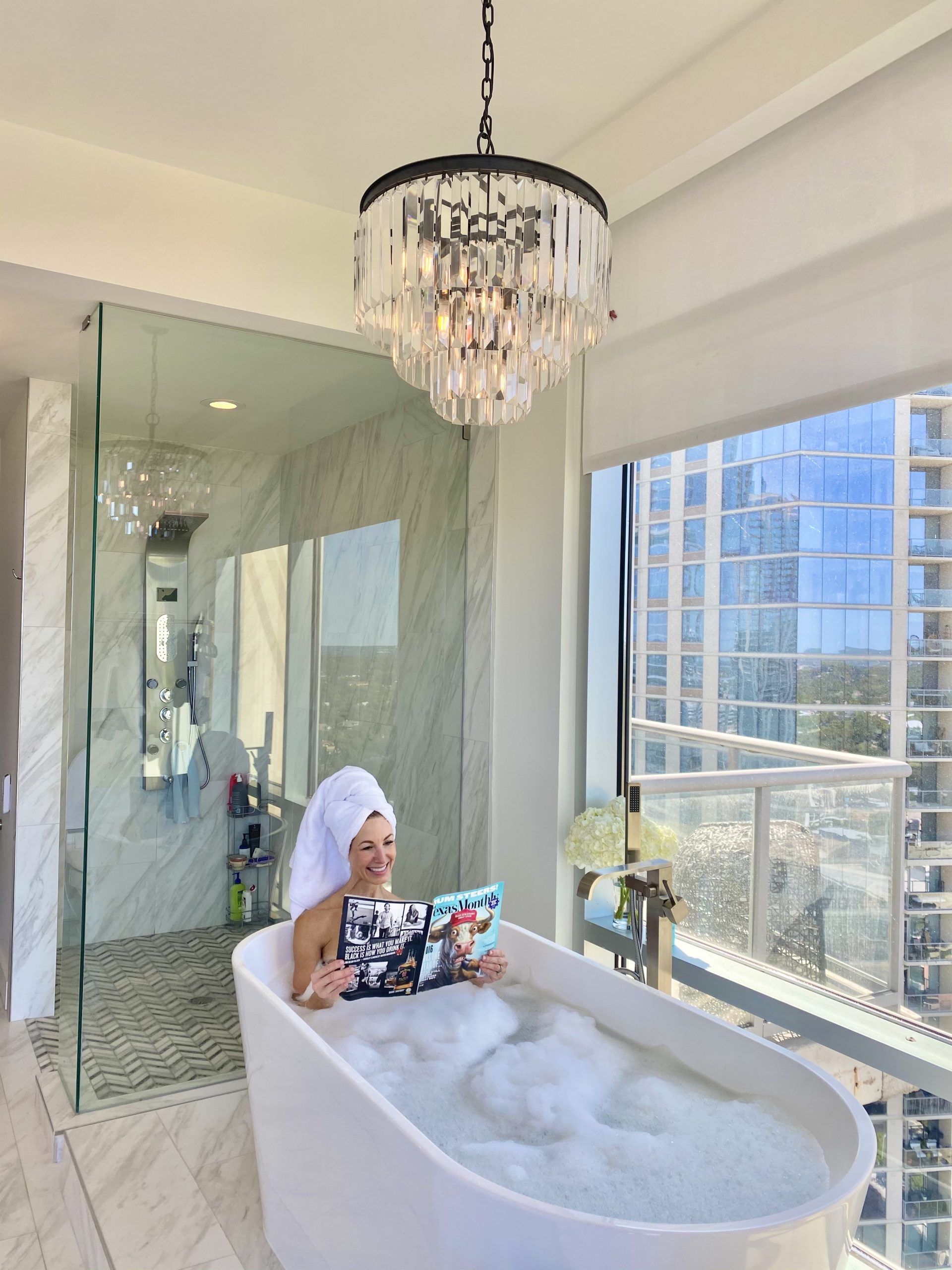 In water, Epsom salt breaks down into magnesium and sulfate and these minerals supposedly absorb through your skin. It sure helps relax me! I also love to light a scented candle too! Feels like I am in a spa 🙂
GABA AND MAGNESIUM SUPPLEMENTS

I have been taking both of these for years. I take 2 right before bed to help my body relax and drift off to sleep. These have definitely become a healthy sleep habit! They are all natural too! Click on any of the images to shop.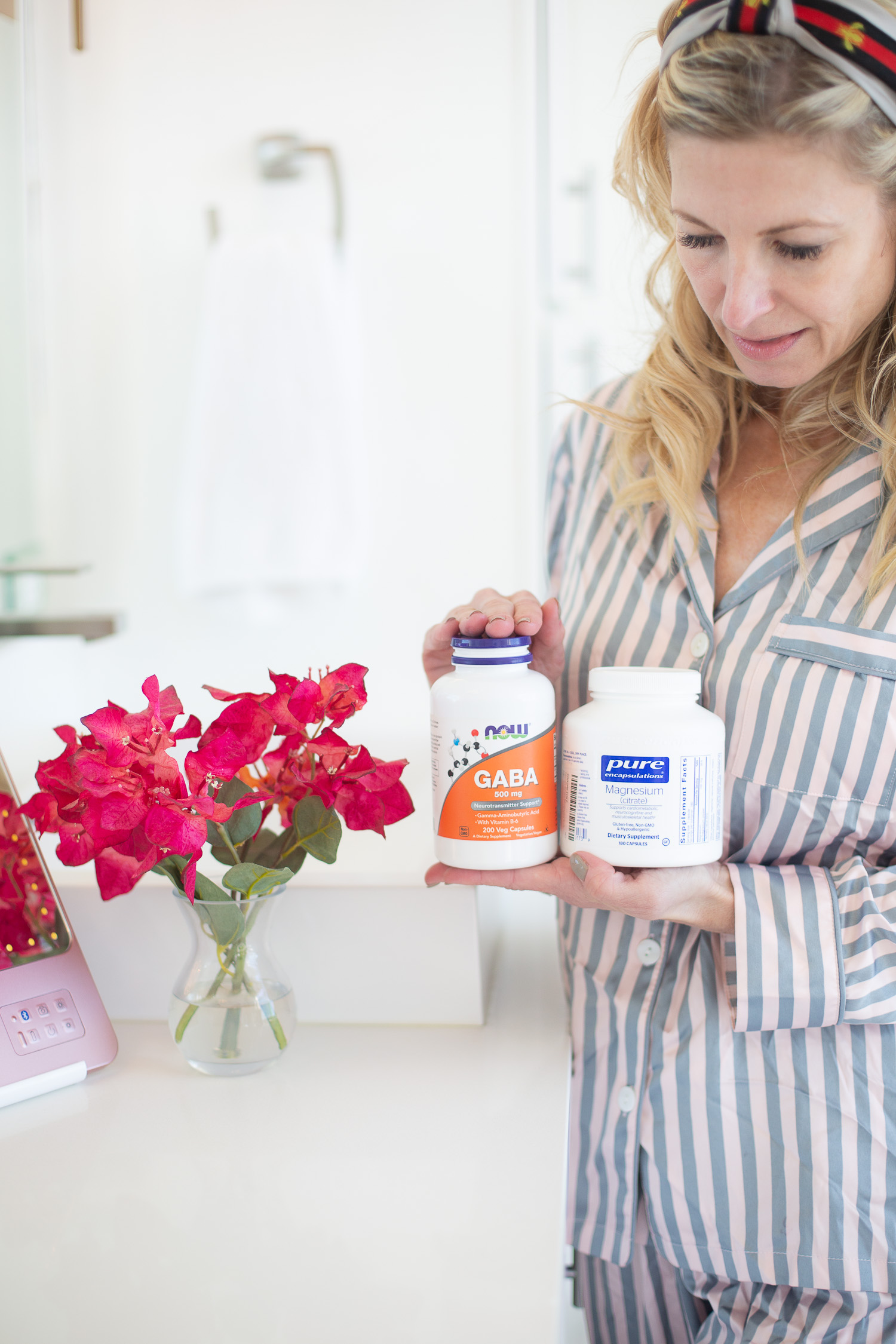 EYE MASK AND A SILK PILLOWCASE
I always keep a mask in my travel bag for a more restful sleep because it blocks out any light when staying in hotels.

Silk pillowcases are a game-changer, especially since I am a side sleeper. This pillowcase by @lilysilk keeps the wrinkles off my face because of it's smooth texture. It creates less friction than a bulky cotton pillowcase. No bedhead either! Curls last longer too.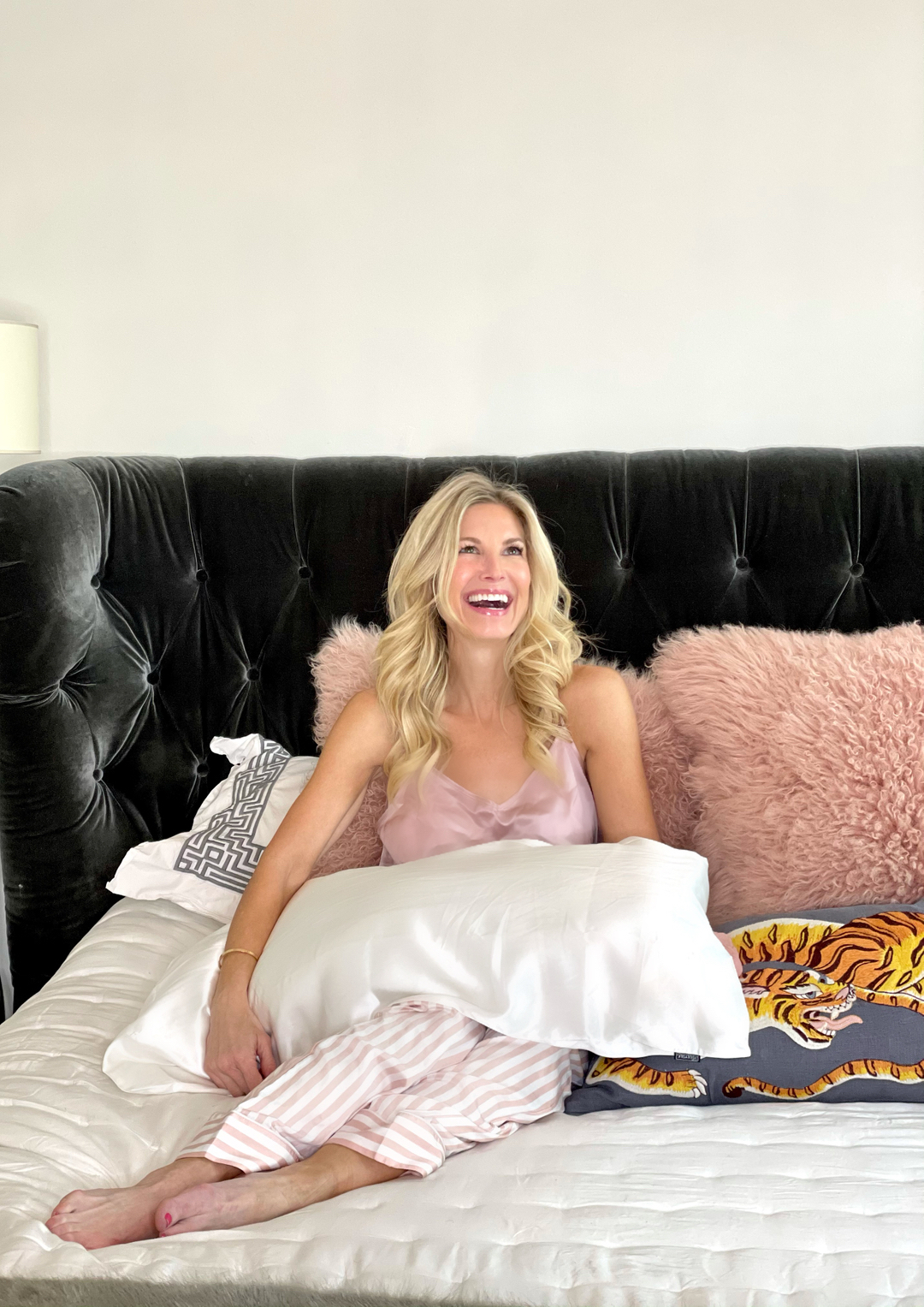 Sometimes you can't avoid a restless night. When it happens to me, I  cover up the dark circles with some cooling eye gel patches and a good concealer. These two things are really healthy sleep habits. for
The eye patches reduce puffiness and soften fine lines when I've had a restless night. This concealer is one of the best and from the drugstore! Love the spongey applicator top. Covers well and doesn't cake or flake! Click on any image to shop.

I hope this post helps you to find solutions if you are struggling to get a good night's sleep. Want more fashion and fitness info? Follow me on Instagram @donnatryba or read this blog article about my anti-aging skincare routine.  
Thanks so much for reading! Have a great day my friends.