Get enough sleep
I go to bed early – each night by 10:15.  If I stay up late I am too tired and tend to hit the snooze button way too many times! An early bedtime sets me up for success each day.
I drop my daughters at school at 8:15 and head straight to my workout. This way I know it will get done. Sometimes later becomes never!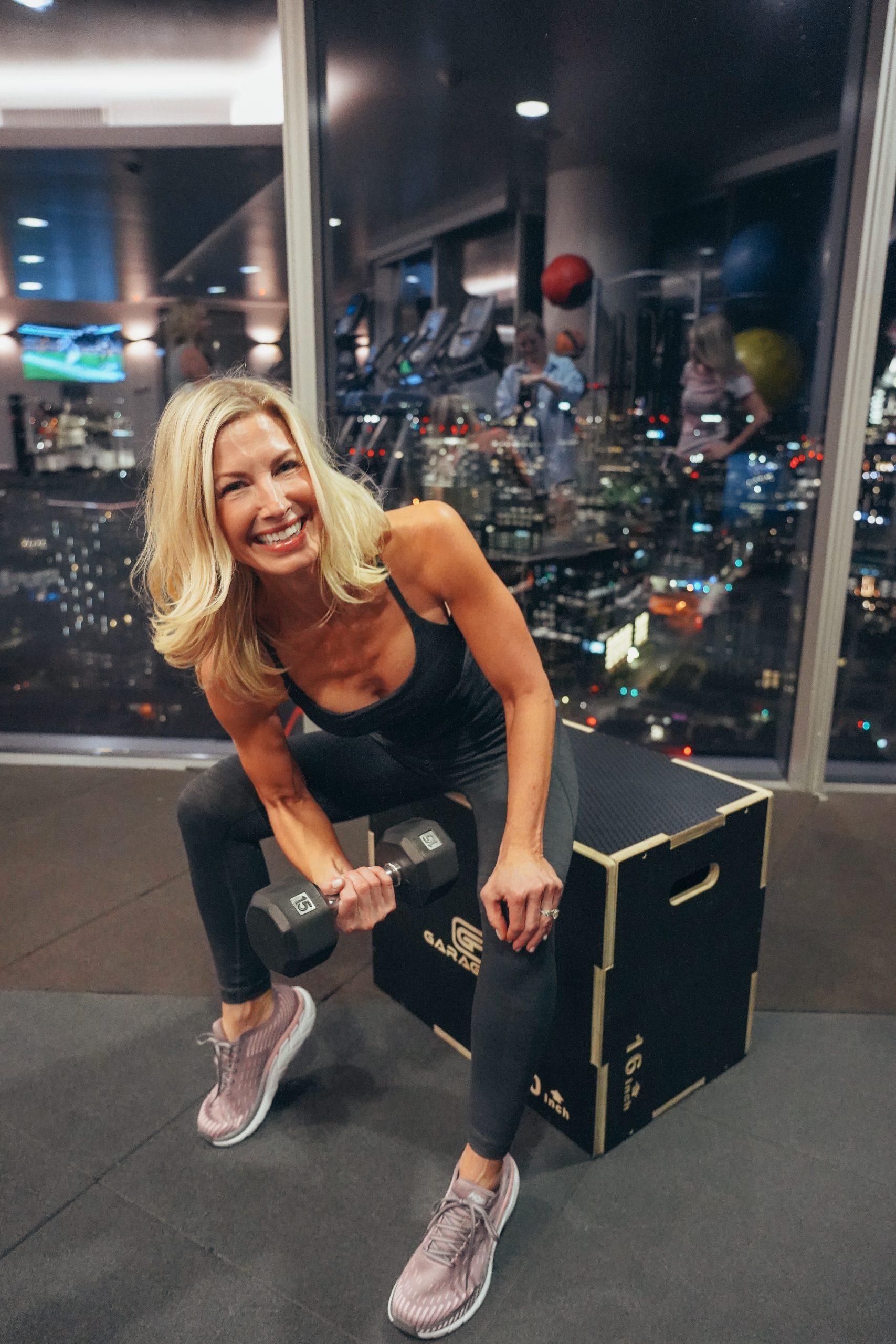 If I try and plan for a workout later in the day – it will never happen! Too many things get in the way! Sometimes later becomes never. I made the commitment to myself to work out 5 days a week so I plan ahead every day to make sure it gets done.
Loving the outdoor voices line to workout in, mainly because I sweat like a man y'all! All their clothing is lightweight and breathable. It's made of TechSweat™ fabric that wicks the sweat from your body! No more sweat rings.

Find Something You Love
I hired a personal trainer. It is pricey and I budget for it. It's the best money I spend on myself every month.  I love the burn and the push I get from our sessions.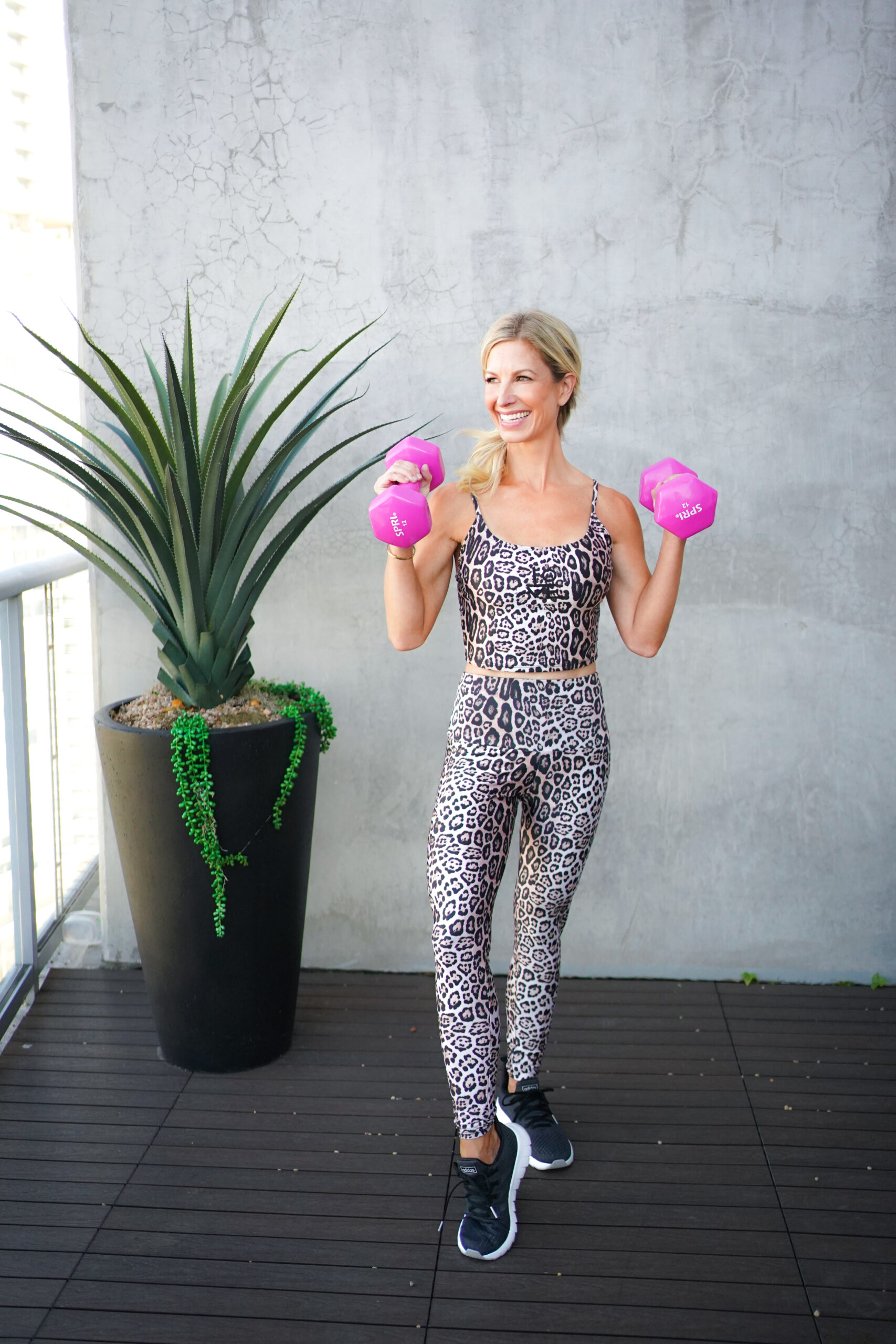 I know weight lifting is not for everyone. I encourage you to find something you love! If you find something you love it will never be a chore.

Maybe an online class? There are so many cool options out there right now. I love the Popsugar You Tube videos. I linked some of my favorites here.
Get a Buddy
If you are just getting started, buddy up with a friend to help you stay motivated. I often arrange to meet friends for a walk around the park or to join me for spin classes. It keeps me accountable!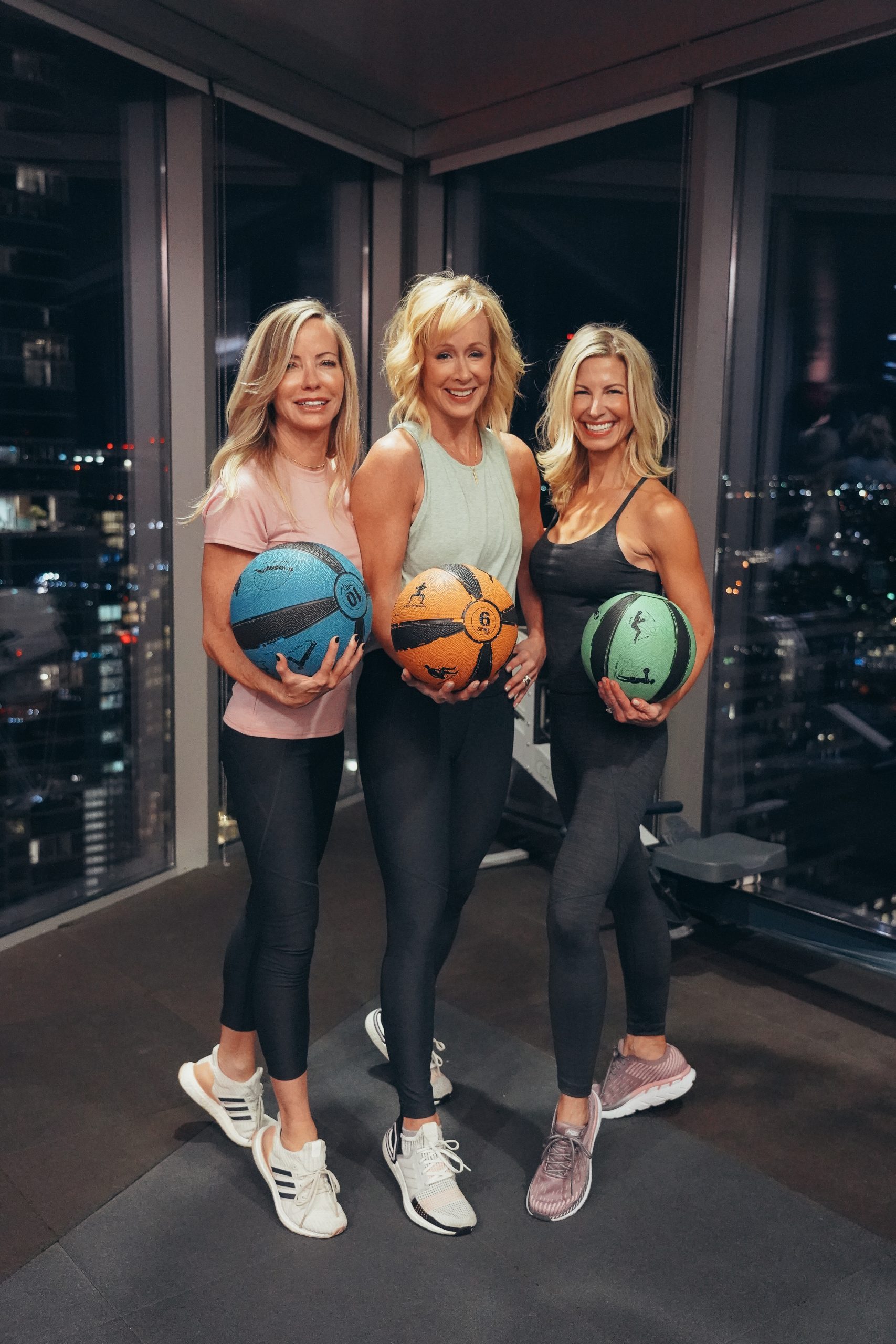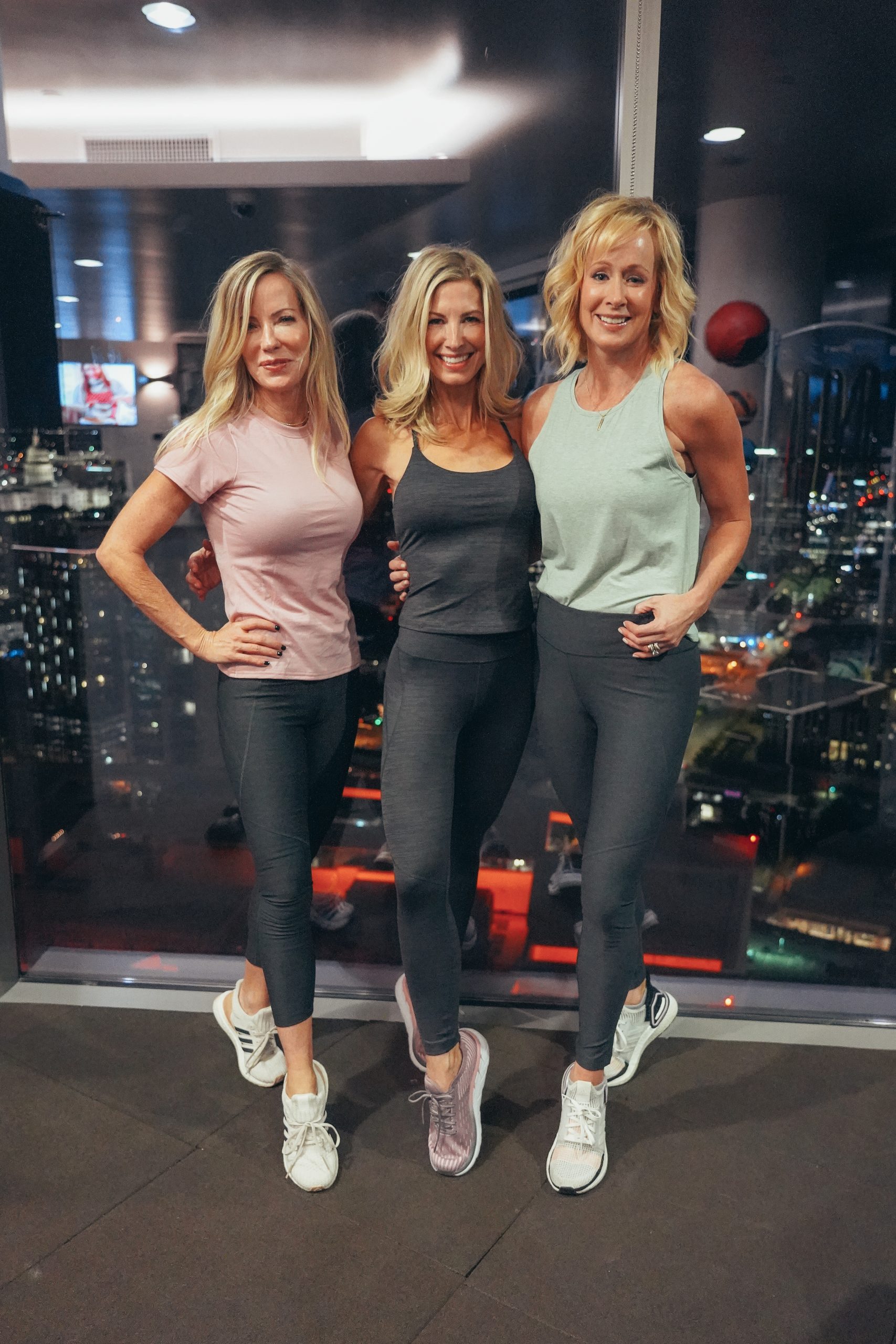 It's always more fun when the workout is also part social too! I find myself looking forward to the meet-up instead of dreading the workout. @tsccitychic and @andraliemandt really keep me on my toes. I always look forward to our workout dates.

Wear Something Cute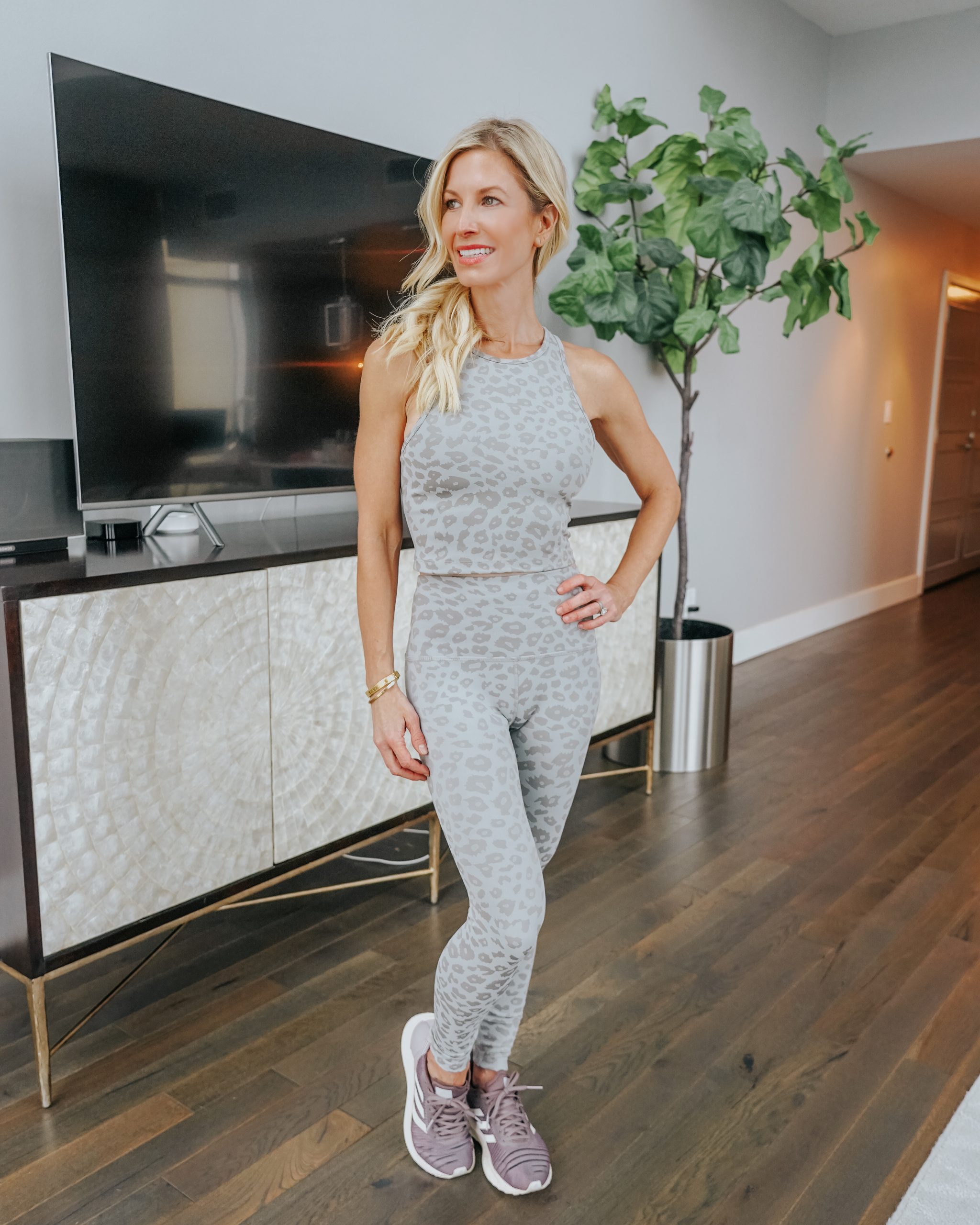 New workout gear always inspires me to get moving! Sure helps when you have a new outfit – it always elevates my mood. Especially if it's animal print! So many fun styles right now to choose from.

Lay Out Your Clothes
I lay my outfit in the bathroom each night as a reminder of my commitment to myself! I get dressed first thing when I wake up so I can't put it off for later. It really helps to have the outfit on – it encourages you to follow through!
Remember Your Why
Want to look better in your clothes? Want to be healthier to keep up with your kiddos? Decide on your why and write it down. Putting pen to paper really solidifies the goals into your brain. My Erin Condren planner really keeps me on track – it's customizable to keep track of all my goals!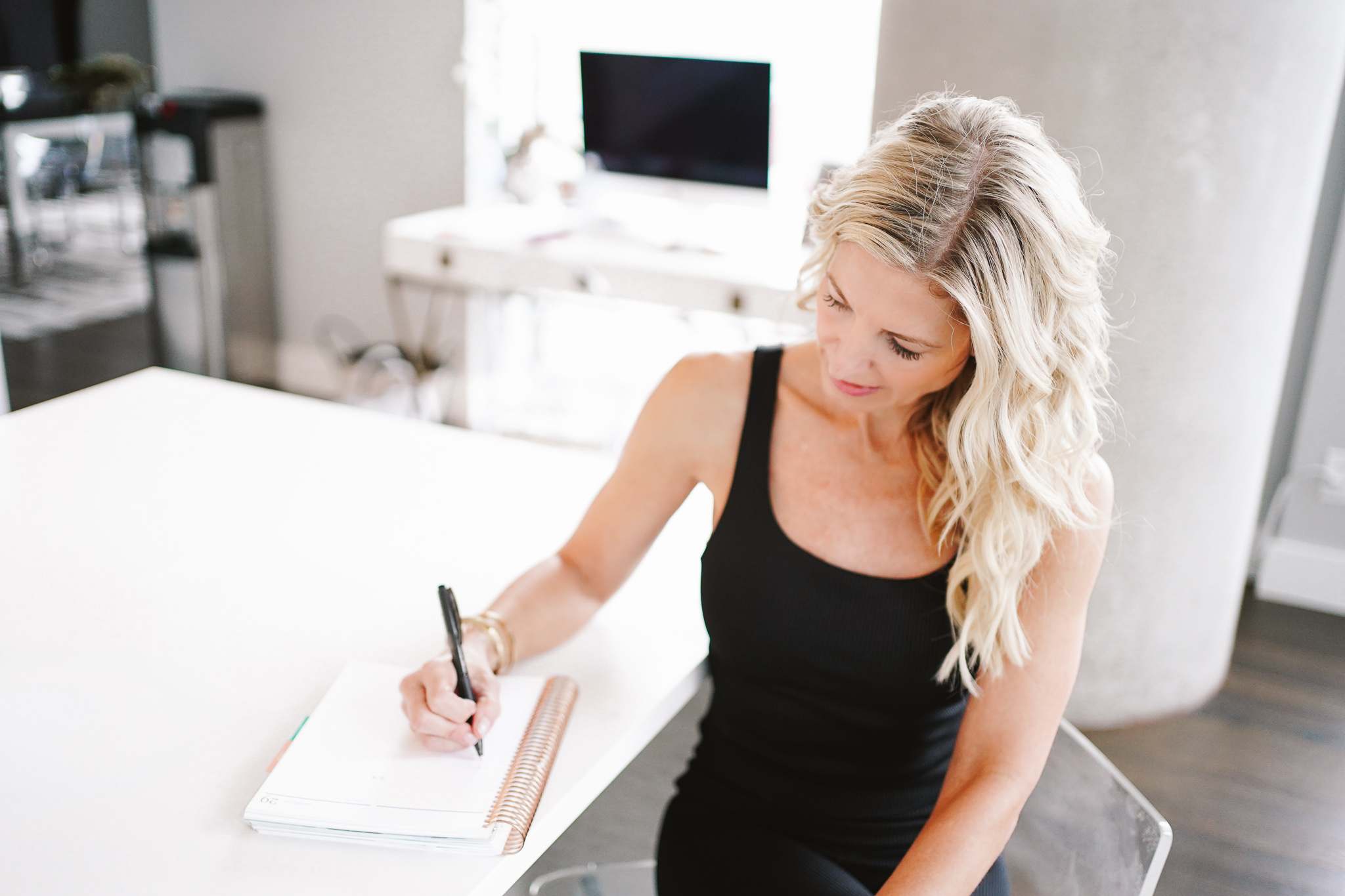 My family has a history of heart disease. My mother has a stint in her heart and both my grandparents passed away from heart disease. My "why" is lifelong health. I want to be in great shape so I can enjoy my grandchildren one day!
I'm not going to pretend that I am not vain! Of course, I want to look good in my clothes and feel confident in a swimsuit at the beach. But it's more than a number to me and it should be for everyone.

Feeling good about yourself is important. Looking good in my clothes gives me the confidence I need to take on each day with a spring in my step and a good attitude! I know that staying fit and healthy is a way to a long healthy life….hope this inspires you to develop some healthier habits too!
Hope this helps motivate you to work out in 2021. These habits have really helped me stay on track! Want more fitness inspiration? Check out this blog post on ways to be healthier this year. 
Have a great day friends. Sending good vibes from downtown Austin, Texas.