Want to know the #1 secret to a great physique? But first….let me dispel some rumors!
You know the one……. that says lifting weights as a woman will make you bulky and look manly? That cardio is the only way to lose weight? That heavy weights will give you big legs and big muscles?

I used to believe those ridiculous claims too. Until I tried it for myself. I had 12 pounds left after my last baby and I tried to run them off. I ran a marathon and 3 half marathons. The weight did not budge.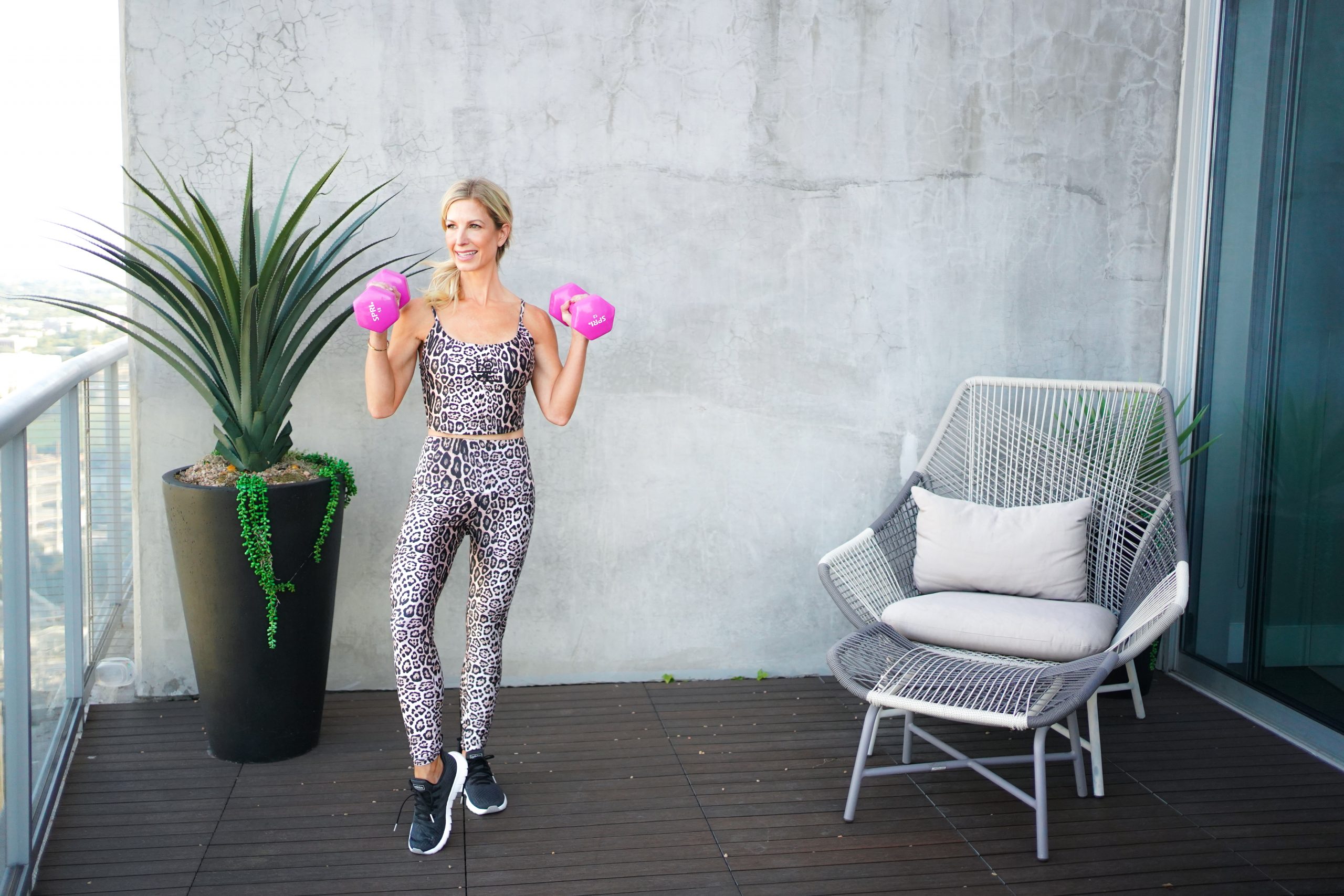 I finally hired a personal trainer right before I turned 40 years old and I have never looked back. Weight training, specifically lifting heavy weights, has changed my entire physique. It's the #1 secret to a great physique.

It wasn't weight loss tea, snake oil or crash diets…just hard freaking work and dedication.  Lifting heavy was the key to increasing my metabolism,  leaning out and looking and feeling stronger than I ever have before.
Start with Your Why
I have arthritis. I was diagnosed 4 years ago and it's scary as hell.  Oh and…my entire family has heart disease. I have to stay active!
Also, physical strength builds mental strength. Reaching my goals in the gym help me push through the tough parts in life.
My arms and shoulders actually have visible muscles y'all, my booty is perkier and I have almost no cellulite. I feel like I can wear whatever the hell I want because I am confident.

I'm so proud of what I have been able to accomplish through LIFTING HEAVY WEIGHT.  It's the best thing I have ever done for myself.
Find A Program for You
I post simple easy workouts on Instagram almost daily @donnatryba be sure to follow me there for daily routines.
You want to start with a weight that you can lift 10 to 15 times with proper form. Begin with 1 or 2 sets of 10 to 15 repetitions, and slowly progress to 3 sets or more.  Gradually increase the weight.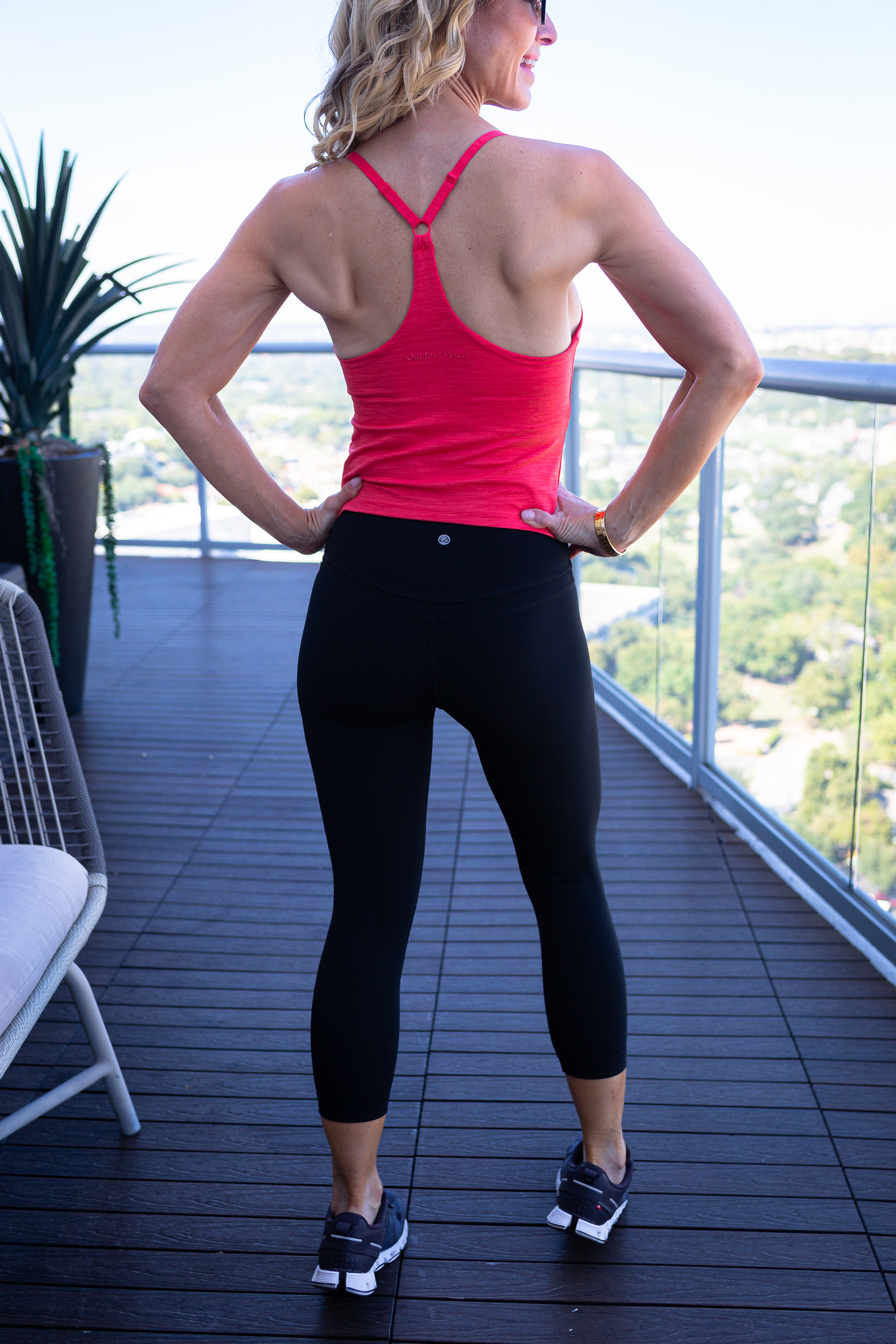 If you are doing workouts at home – be sure to get the right equipment! I like free weights. You will also need a yoga mat too. This water bottle from swell keeps my water cold all day long!

Be Consistent
I upped my game about 3 years ago and I started being VERY CONSISTENT. Lifting 3x a week and doing intermittent fasting. I look better now than I did in my 20's.
When I rip that barbell off the floor, that's the ultimate expression of my physical strength I built through mental strength. I don't want to be skinny….I want to be strong.
I don't want to look in the mirror and say "damn I look great." I want to look in the mirror and "damn I work hard." I didn't wake up like this. I lift hard for this! I have sweat and been sore and burned for this…. and this is worth it.

I hope this inspires you to pick up a dumbbell the next time you are working out! Follow me @donnatryba on Instagram for more fitness and fashion inspiration.
Have a great day y'll and if you loved this post please share it with a friend. If you want workouts you can do anywhere check out this post about 5 simple workout routines you can do anywhere.