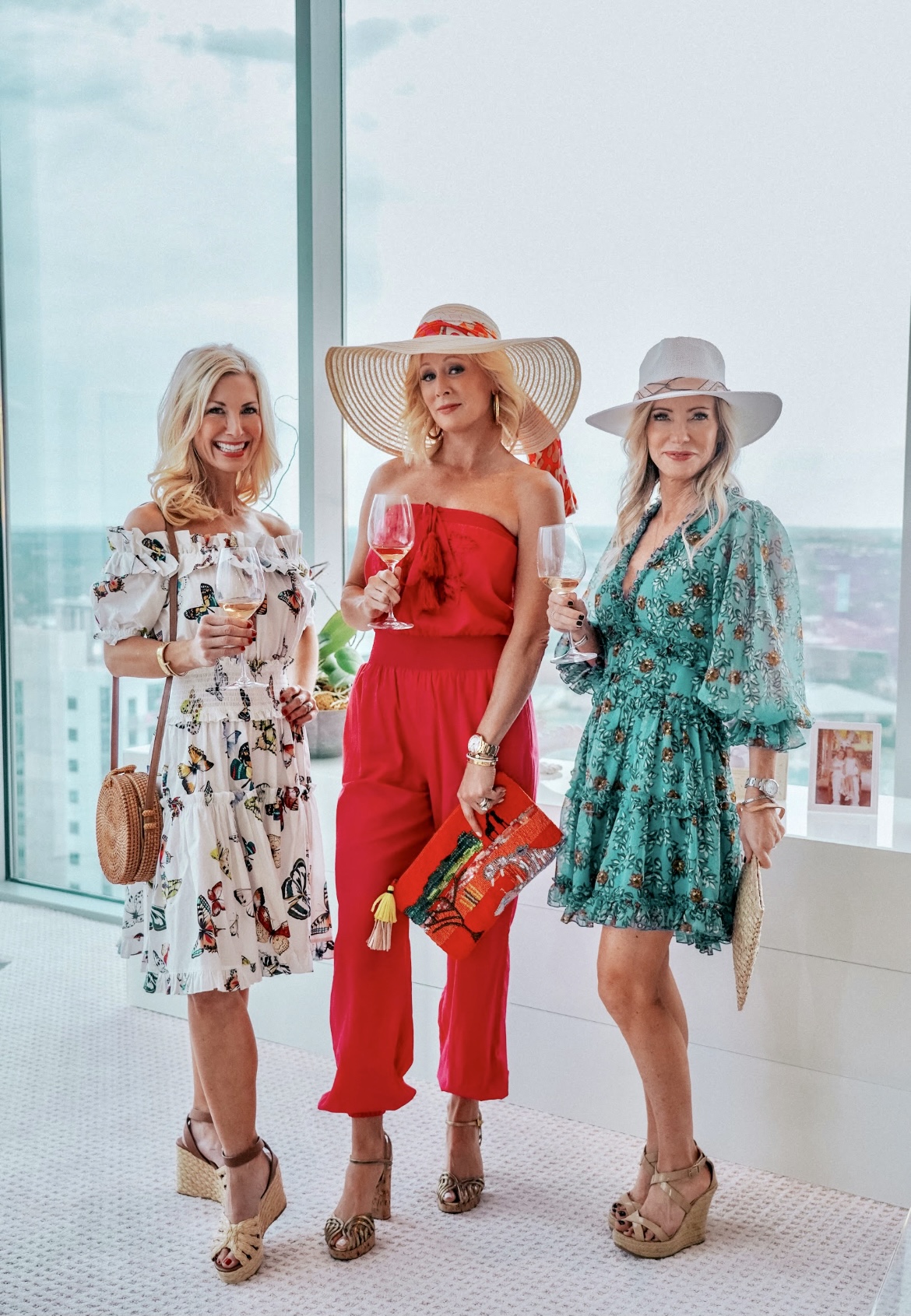 It's finally getting a bit warmer in Texas…yay! Just pulled out all my spring gear! I am also doing a little wardrobe reset too. Reorganized my closet and adding some fun transition pieces to my wardrobe. I'm excited to share the best spring outfits for 2021 that you can start incorporating into your wardrobe now!
MINI DRESSES 

If you have been following me a while, then you know I love, love dresses. It's my favorite outfit because it's one and done – and it's so girly and feminine! I don't think a floral mini dress will ever go out of style!
I love to dress them up and down depending on the occasion. Spring is the perfect time to throw on a little jean or light weight jacket over any dress to keep you warm.
I pair these little gems with flats, sneakers, wedges and heels – they are so versatile! I wear them spring, summer and fall. The key is to accessorize! 
 In spring I love to wear them with booties and a moto, sneakers and a jean jacket, flats or wedges. They are also easy to dress up…..add some killer heels and a pashima for a night out.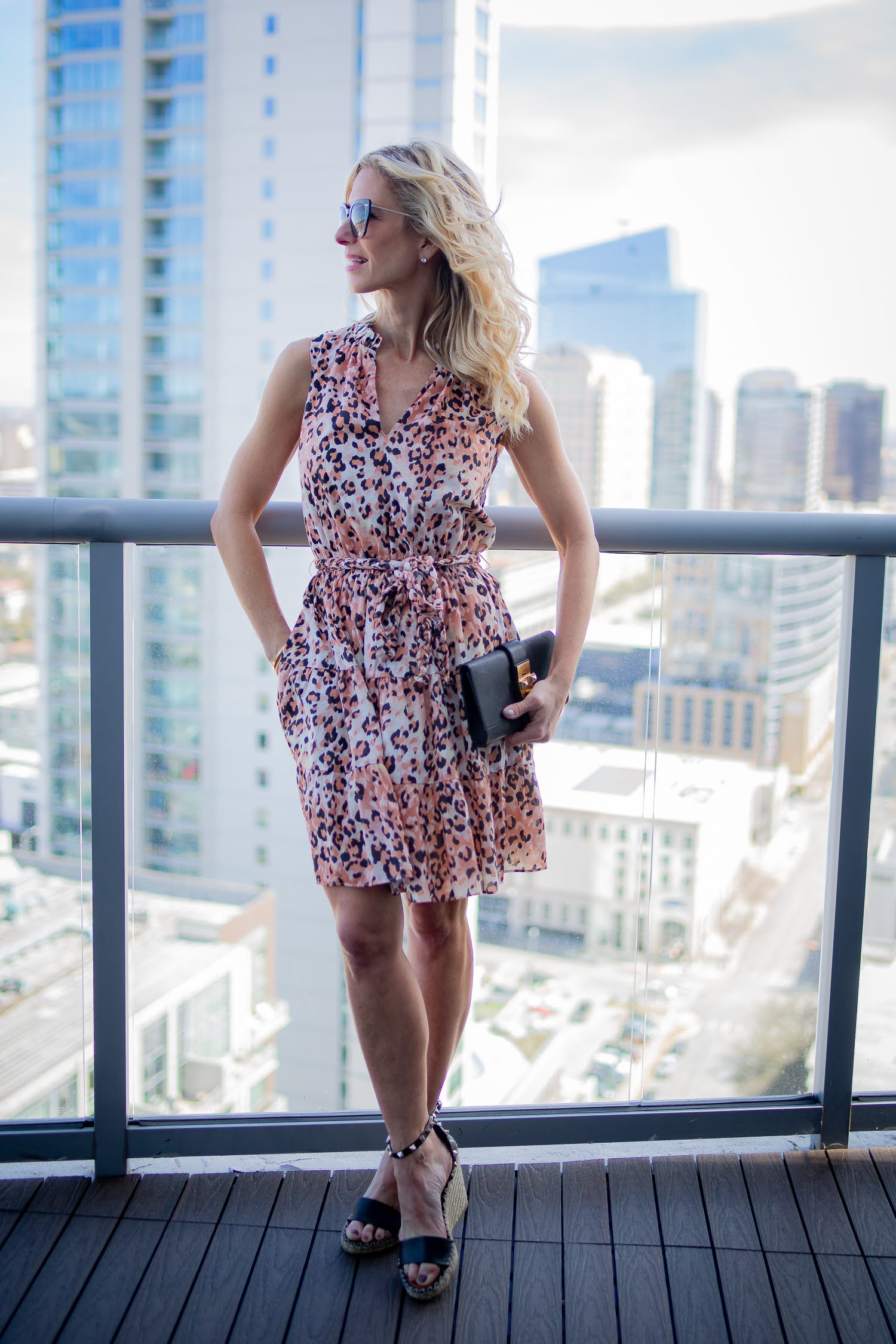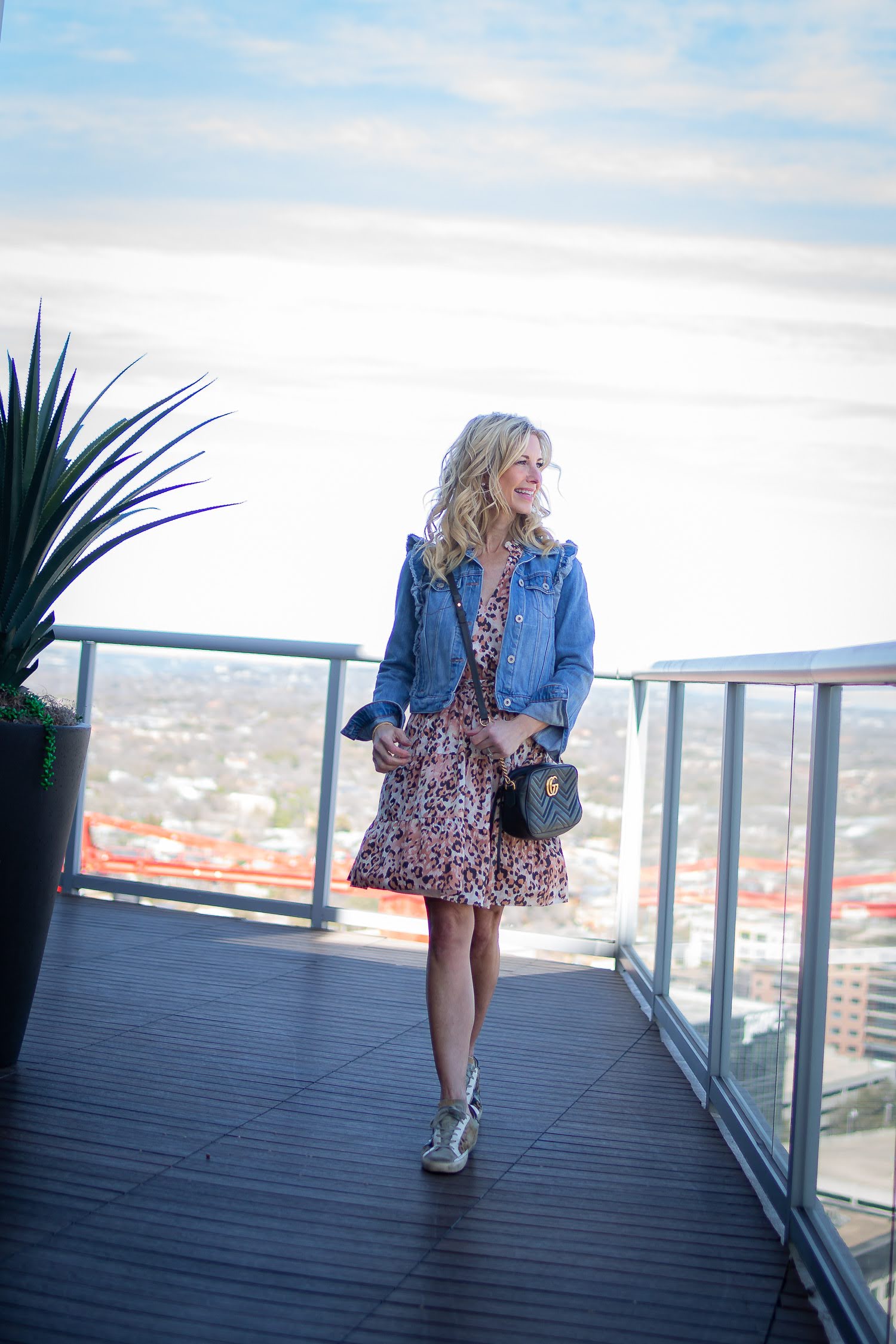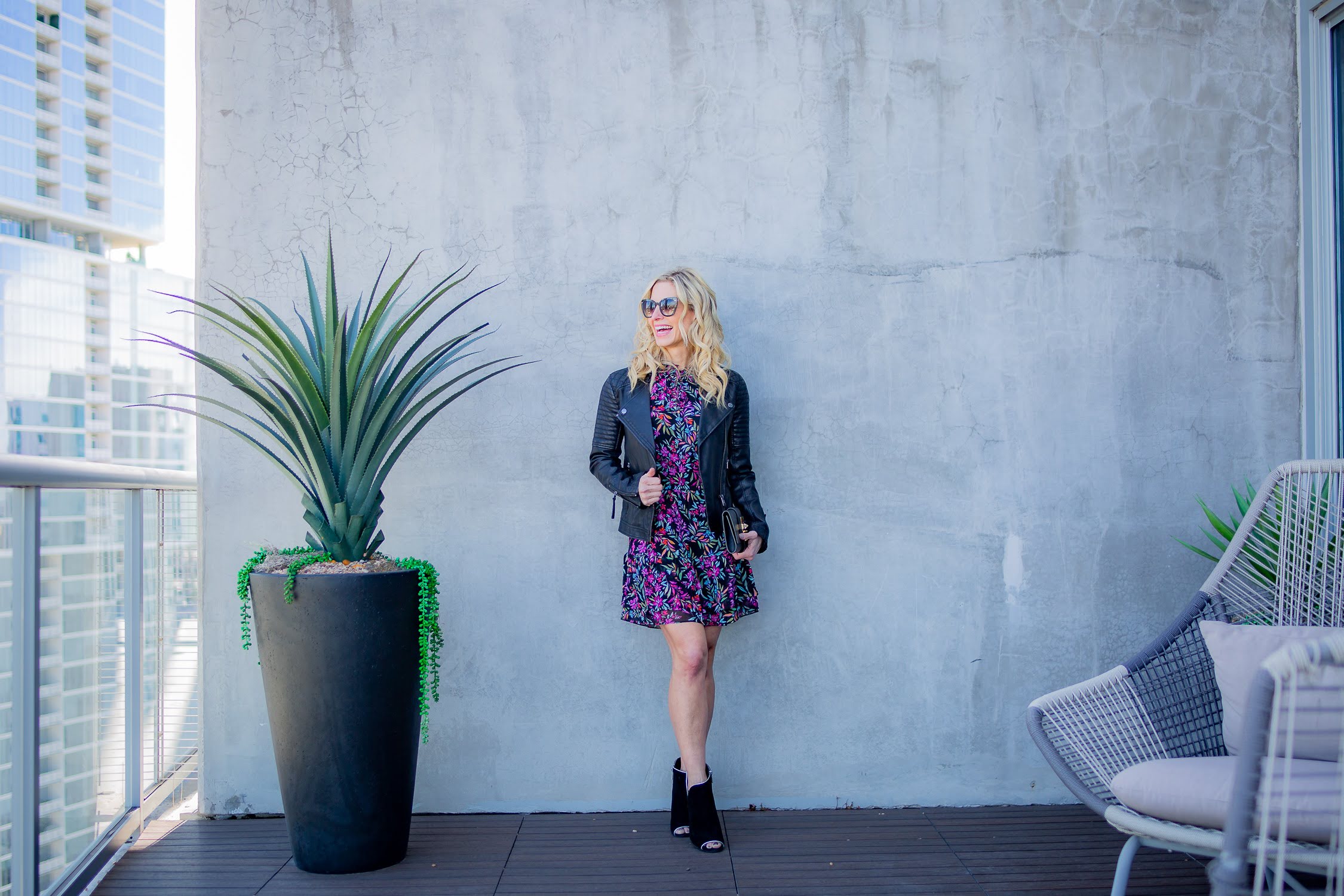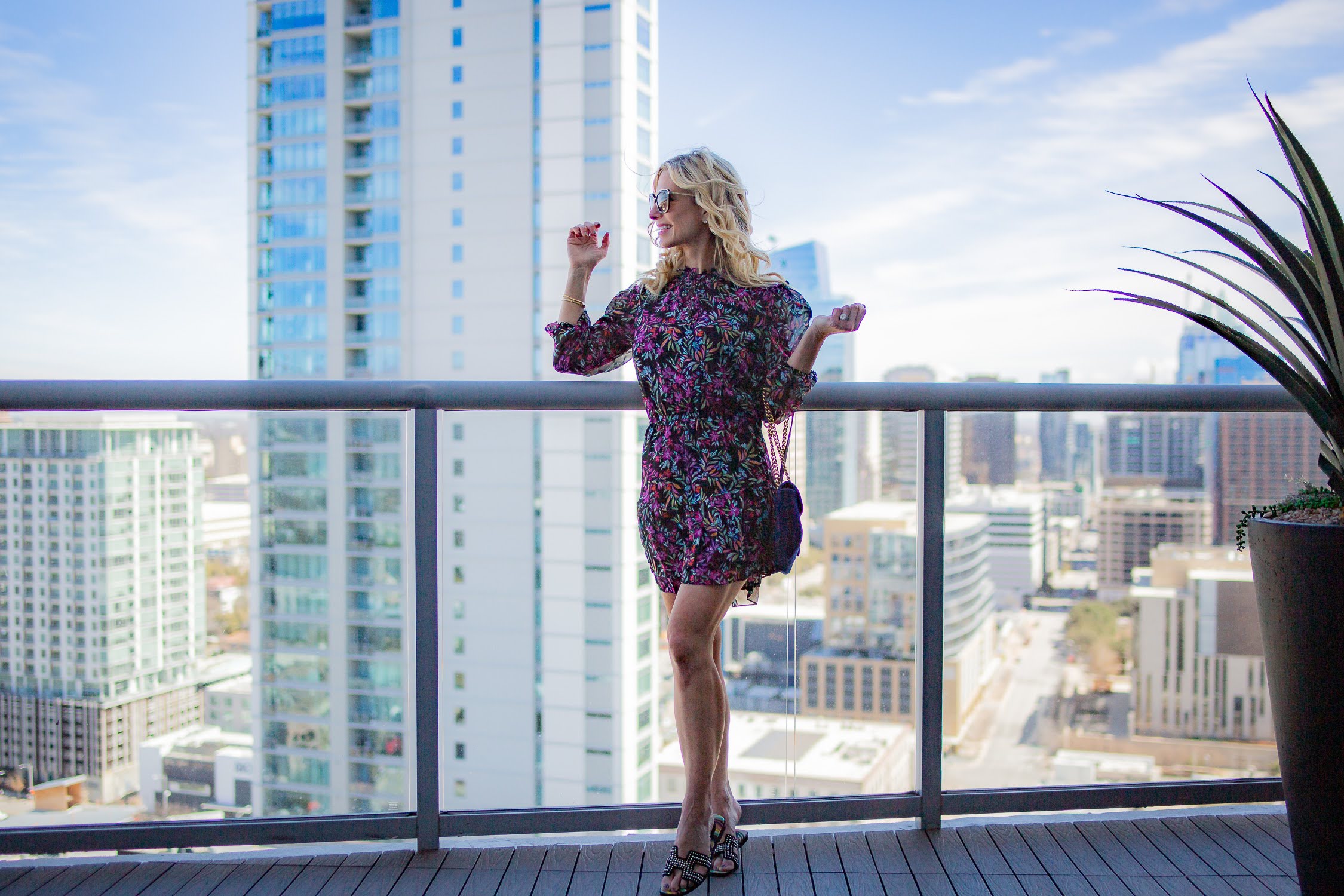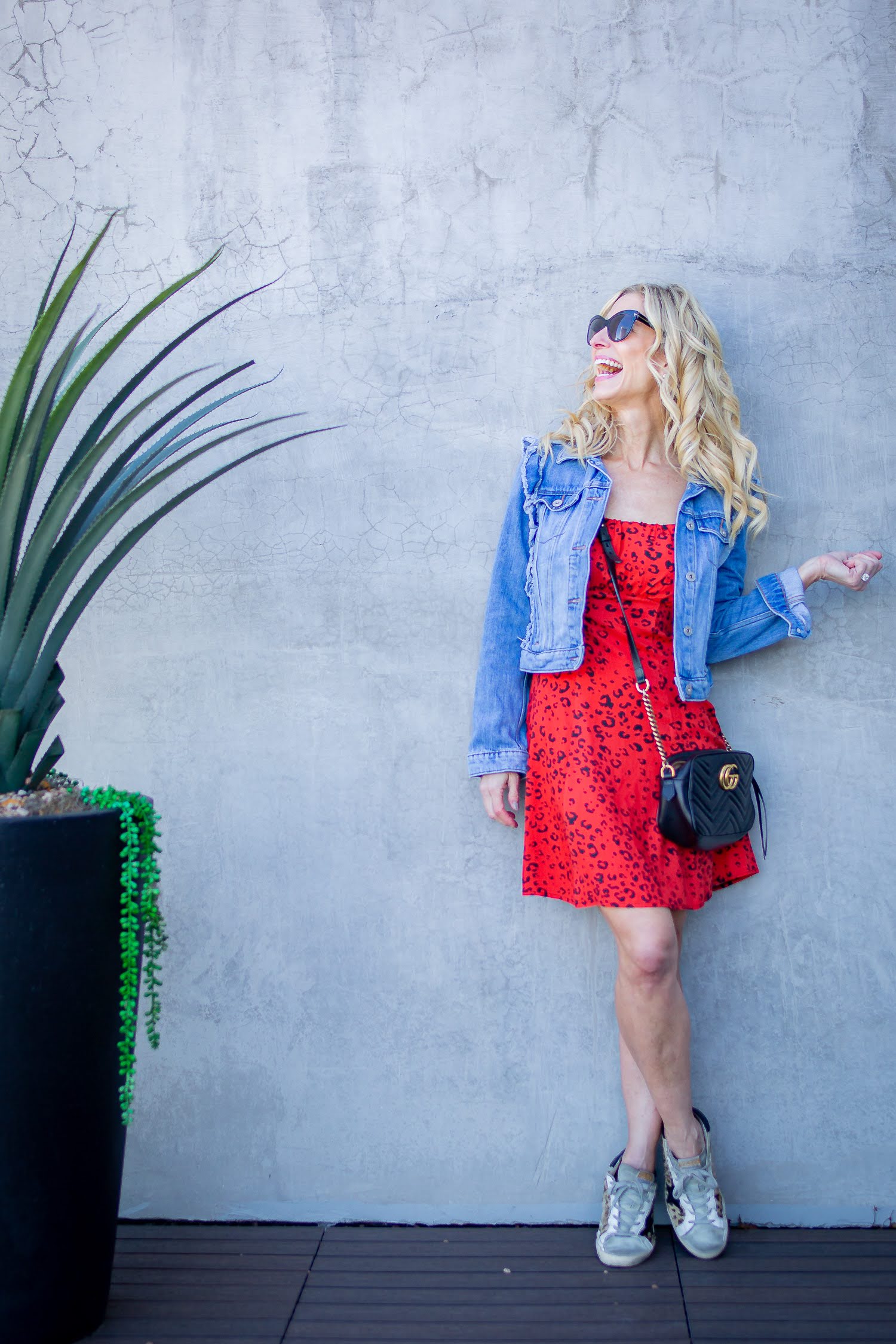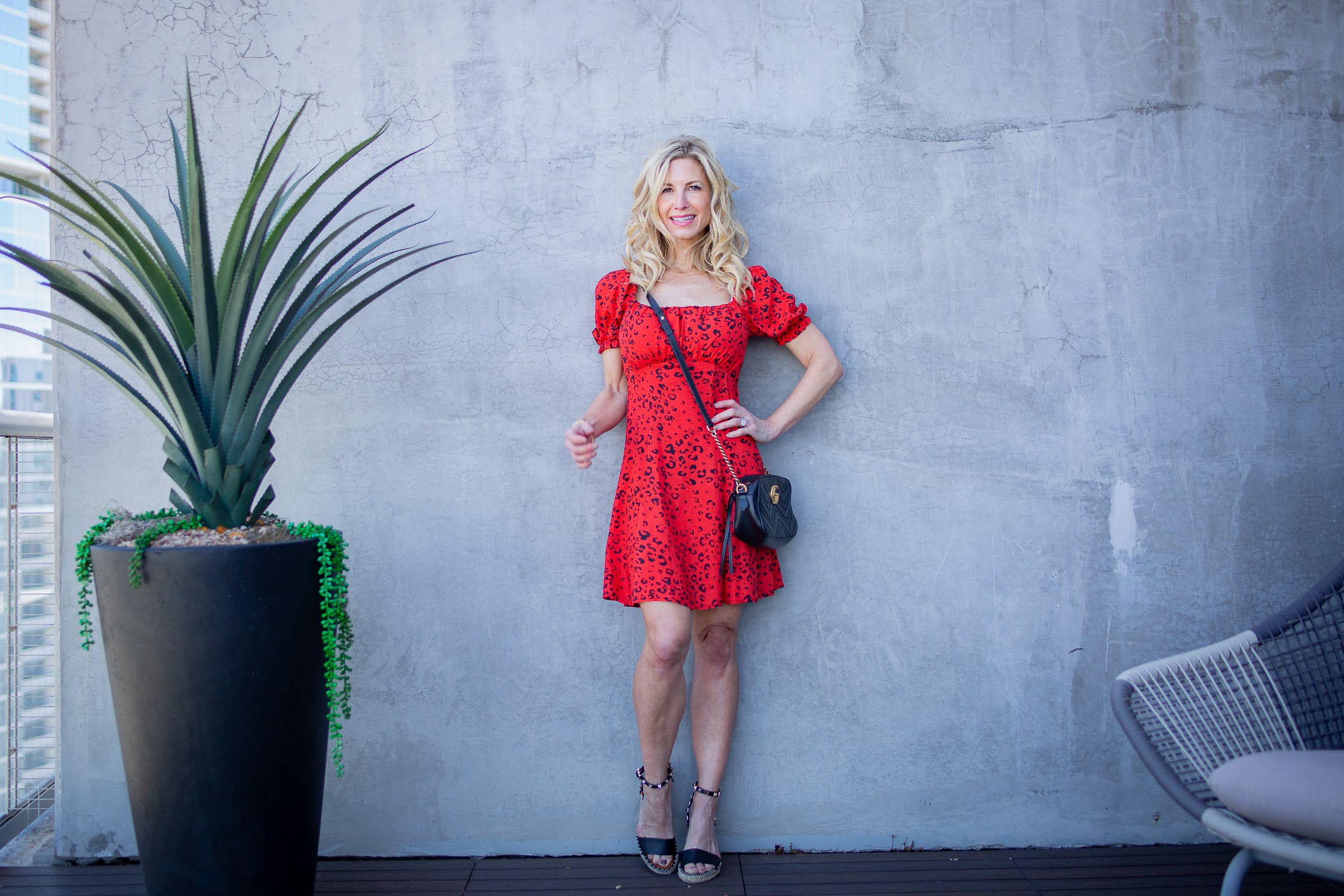 FLORALS & RUFFLES
Give me all the soft girly vibes with these two trends! You will see this feminine pattern on everything from tops and jackets to flirty dresses and skirts. It's timeless – I don't think this pattern will ever go out of style!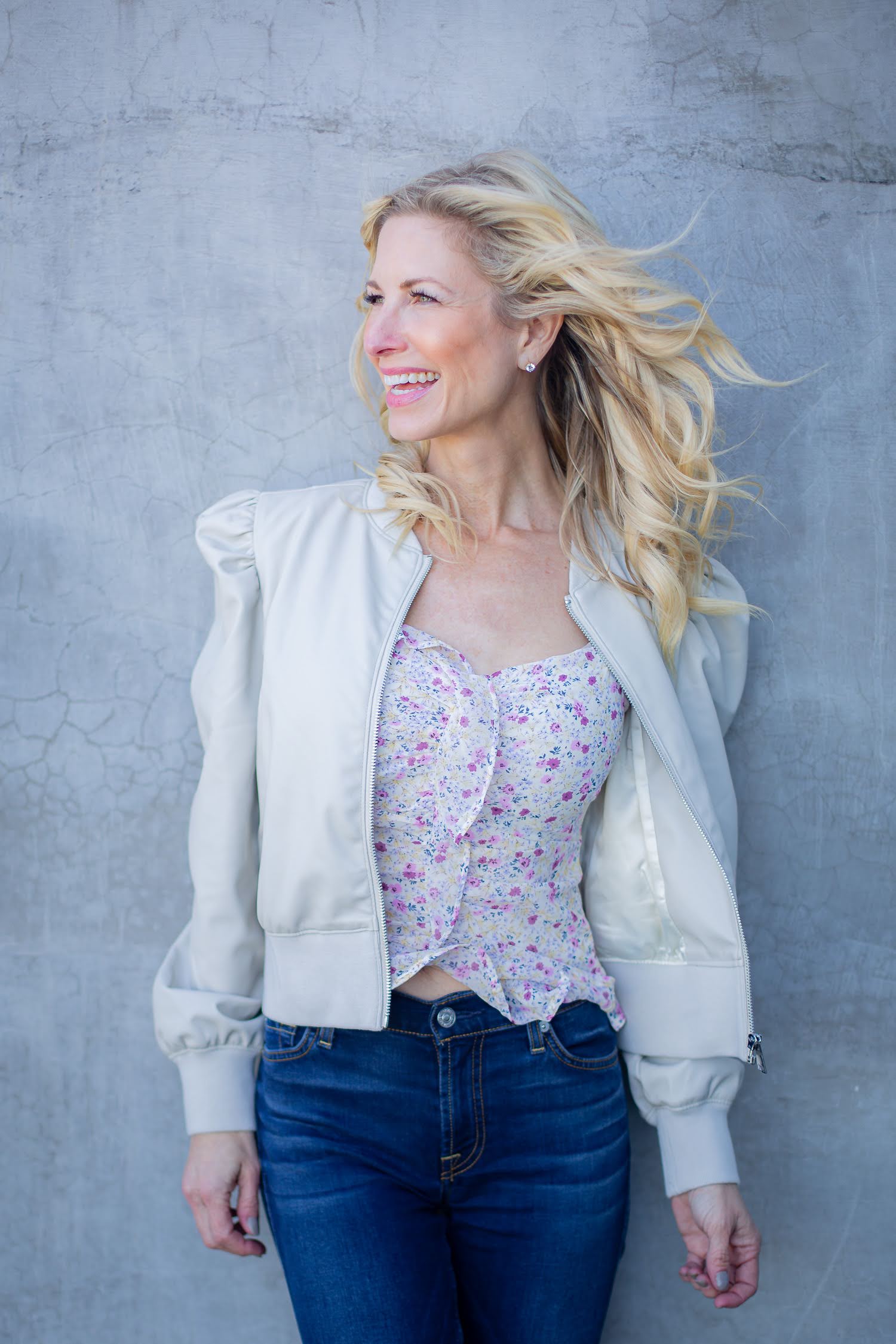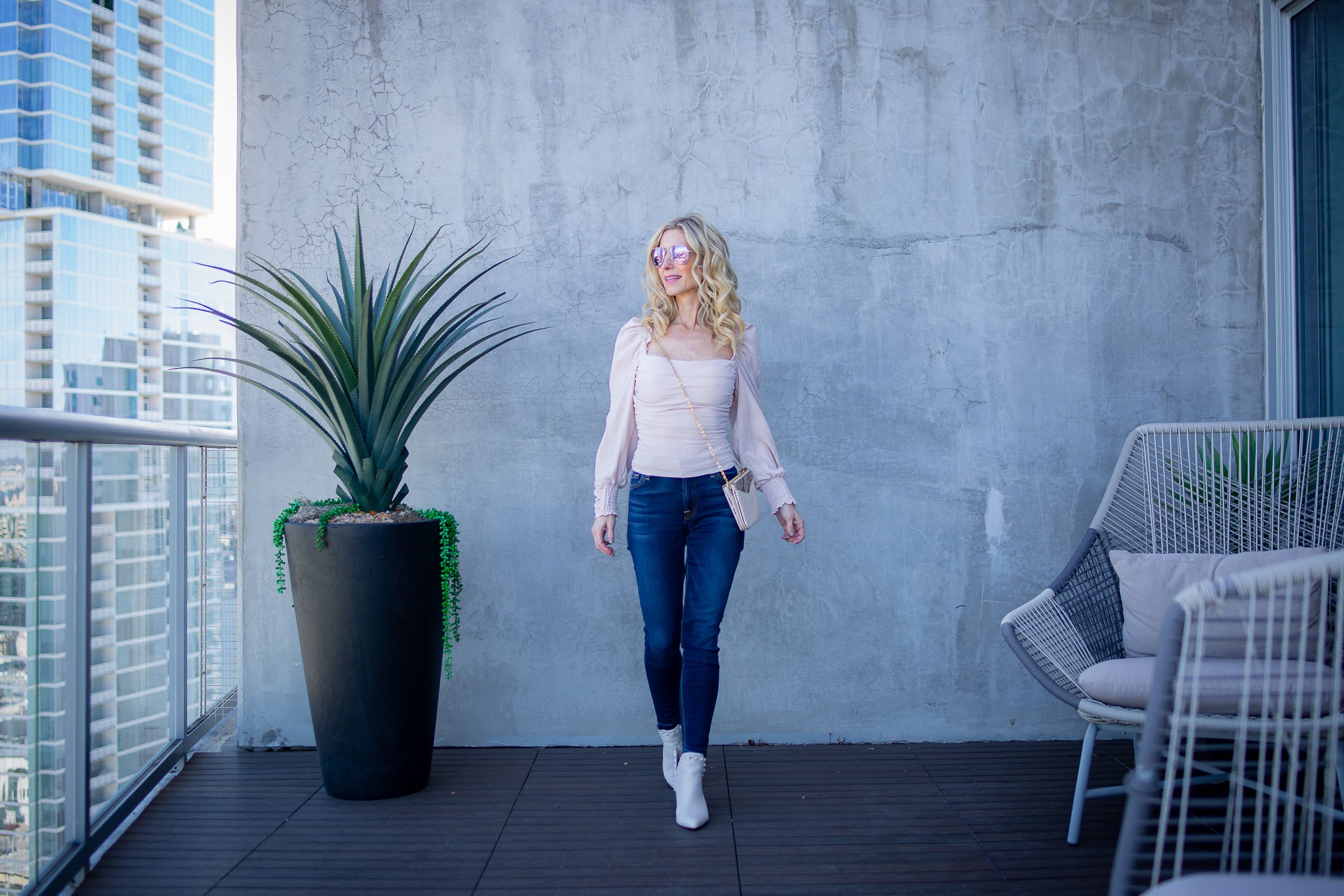 Floral tops are classic! They go with almost everything from skinnies or baggy denim to skirts, midis and shorts. I am linking some of my favorites here – including this one from Nordstrom on major sale! Click on any of the images below to shop.

BAGGY JEANS
Ok ok….I am NOT ready to give up my skinny jeans y'all. As a petite girl (I'm only 5'2") I struggle to wear this trend really well. I have found a few styles that are loose fitting on me and still look really cute and are a great source of best spring outfit inspiration!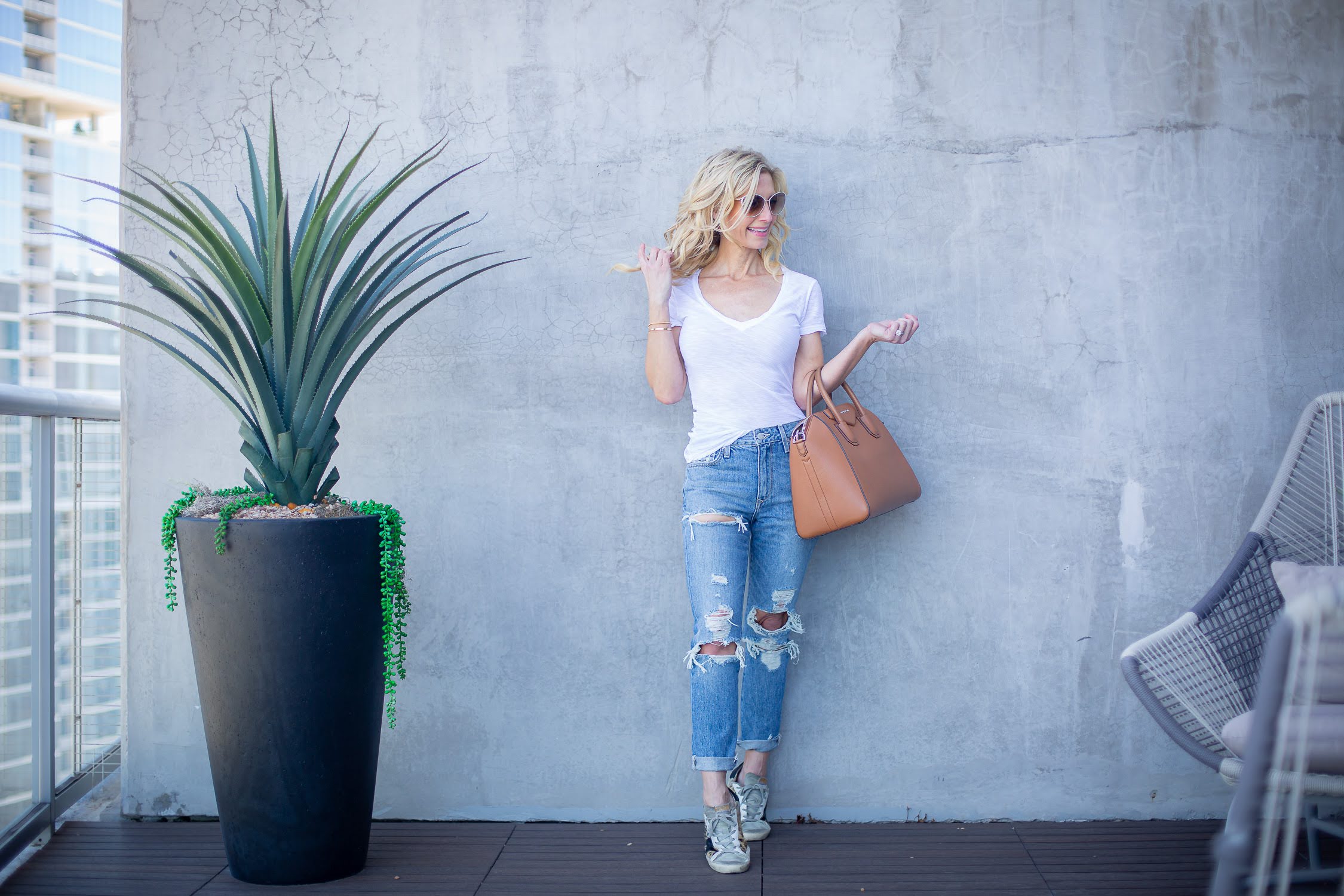 These frame jeans are lightly distressed and I like the ankle length – perfect for petites like me (I'm 5'2'). They pair easily with sneakers for a casual look. I would wear this for daytime errands, lunch with friends or a Sunday brunch.
You could add some heels or wedges and a little jacket to dress these jeans up for date night or cocktails with girlfriends. There are so many on sale right now! Linked some of my favorites above, many  under $100, click on the images to shop.

JOGGERS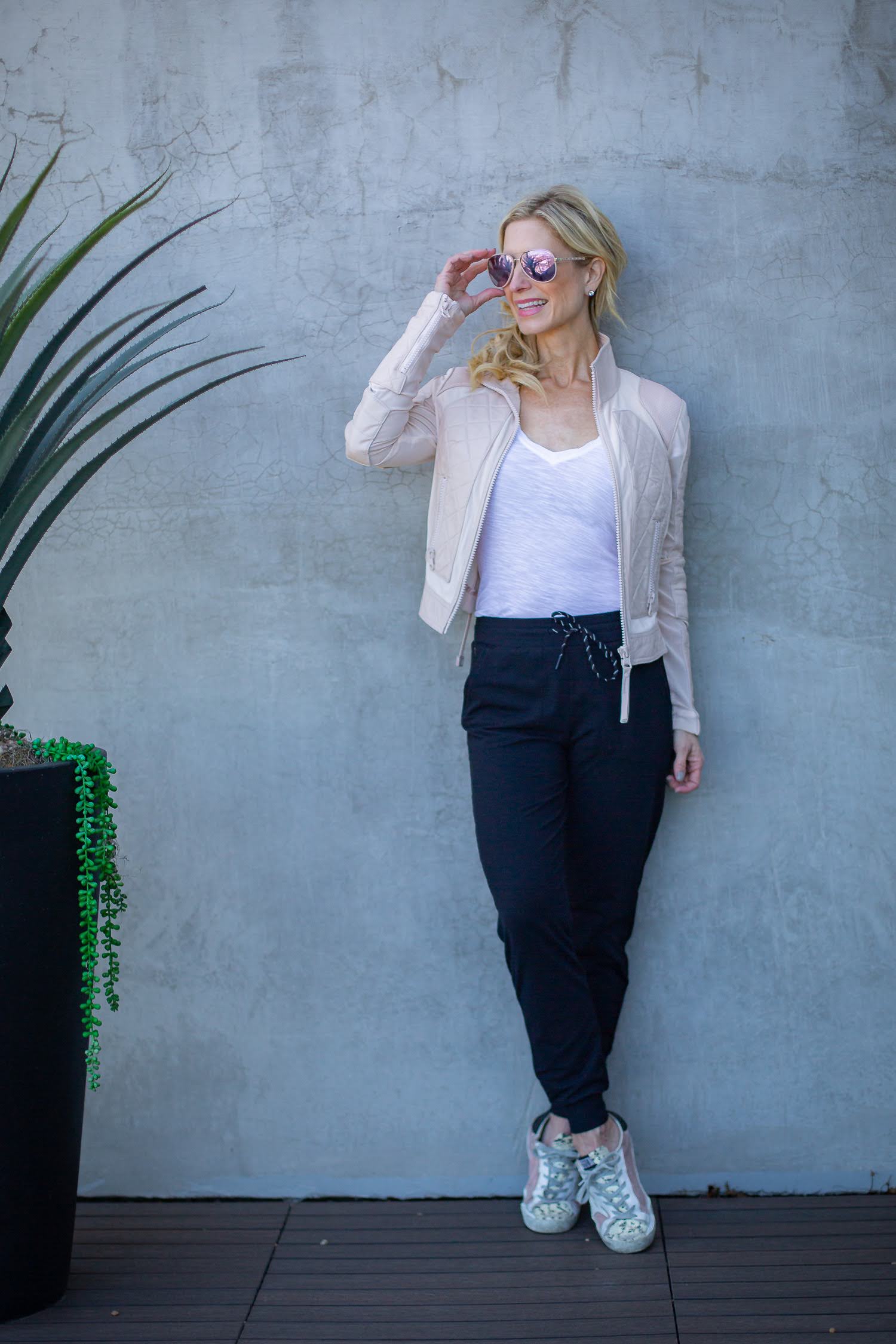 Since many people are still working at home, joggers are still very on trend this spring. They can be dressed up and down too!
I love to pair cotton ones with a pair of elevated sneakers instead of running shoes – makes it a little more chic! Add a little white tee and you can wear this to run errands or hang around the house for the day. Throw a little jacket over and wear it to lunch with girlfriends.
Shop my favorite joggers by clicking on any of the images below.

WHITE JEANS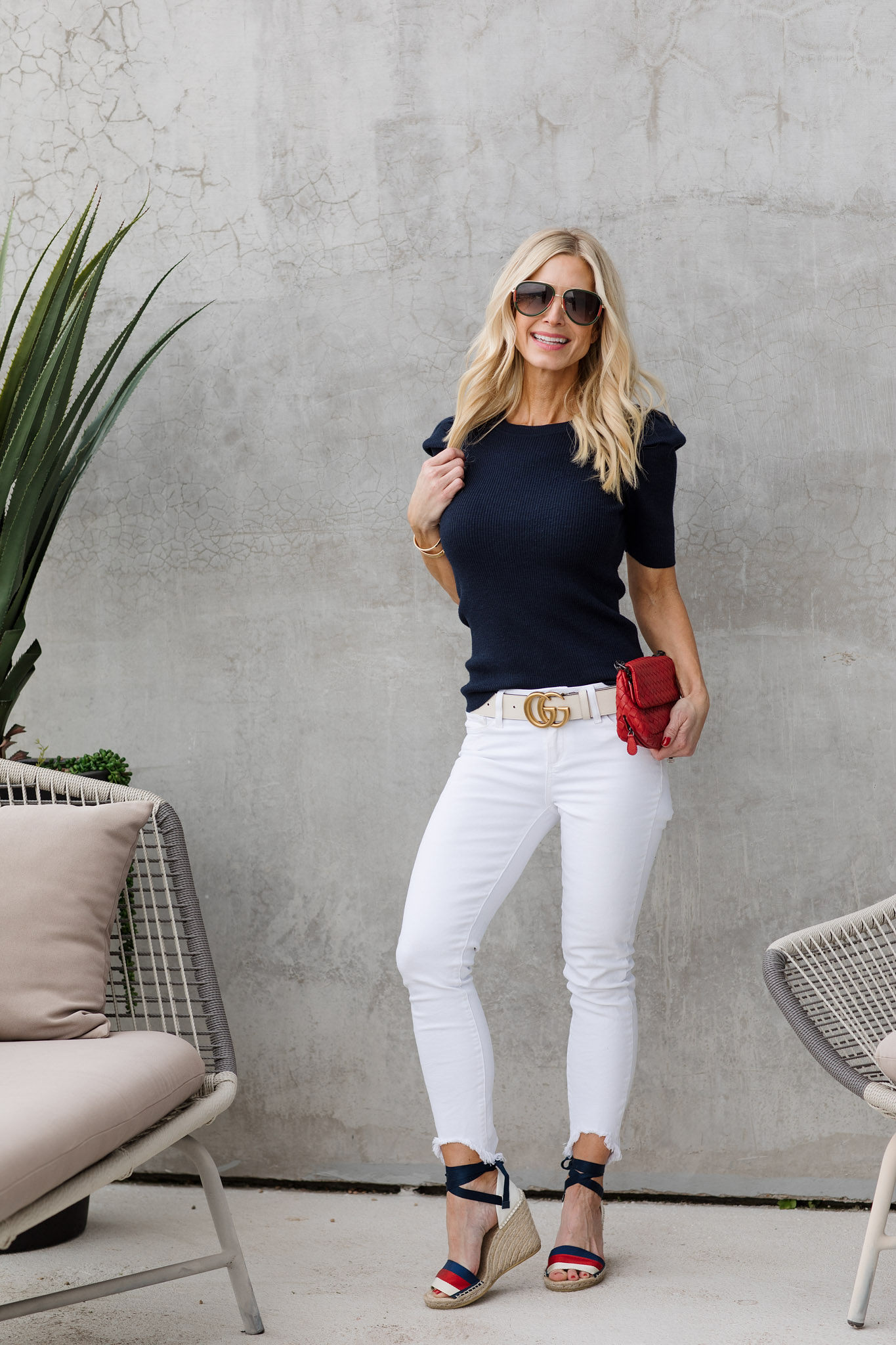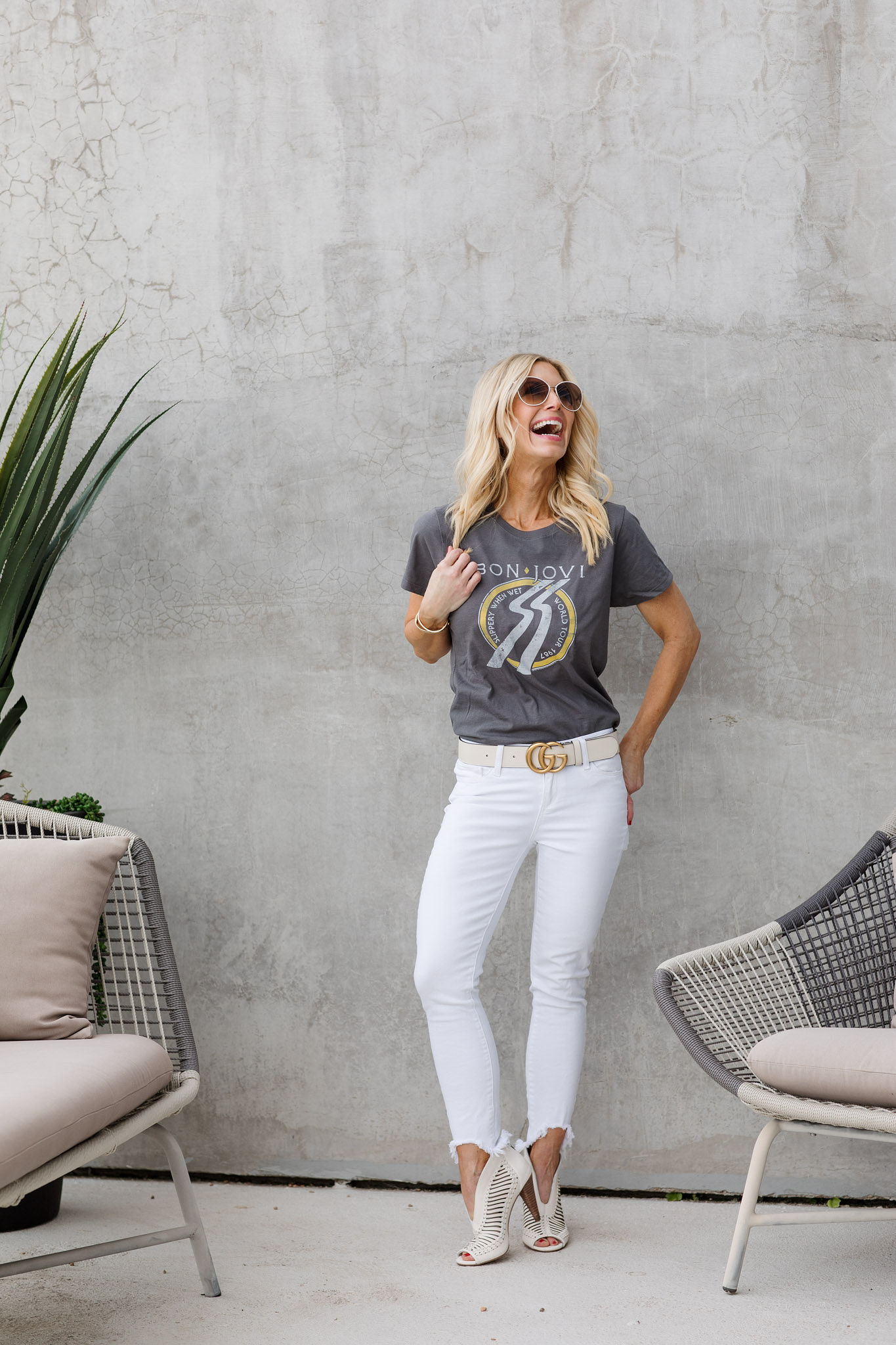 A pair of white jeans  and tee is one of the best spring outfits  (or really all year round!) So many ways to style this classic denim. I still love a skinny – it goes with everything. I linked some of my favorite white jeans for you below – many under $100. Click any image to shop!

Hope this gave you some ideas for Spring outfits! If you want more fashion advice head over to Instagram and follow me @donnatryba or check out this blog post on my favorite athleisure. Here is an article I am loving with some other spring trends for you to enjoy!
Have a great day friends. Sending good vibes from downtown Austin, Texas.