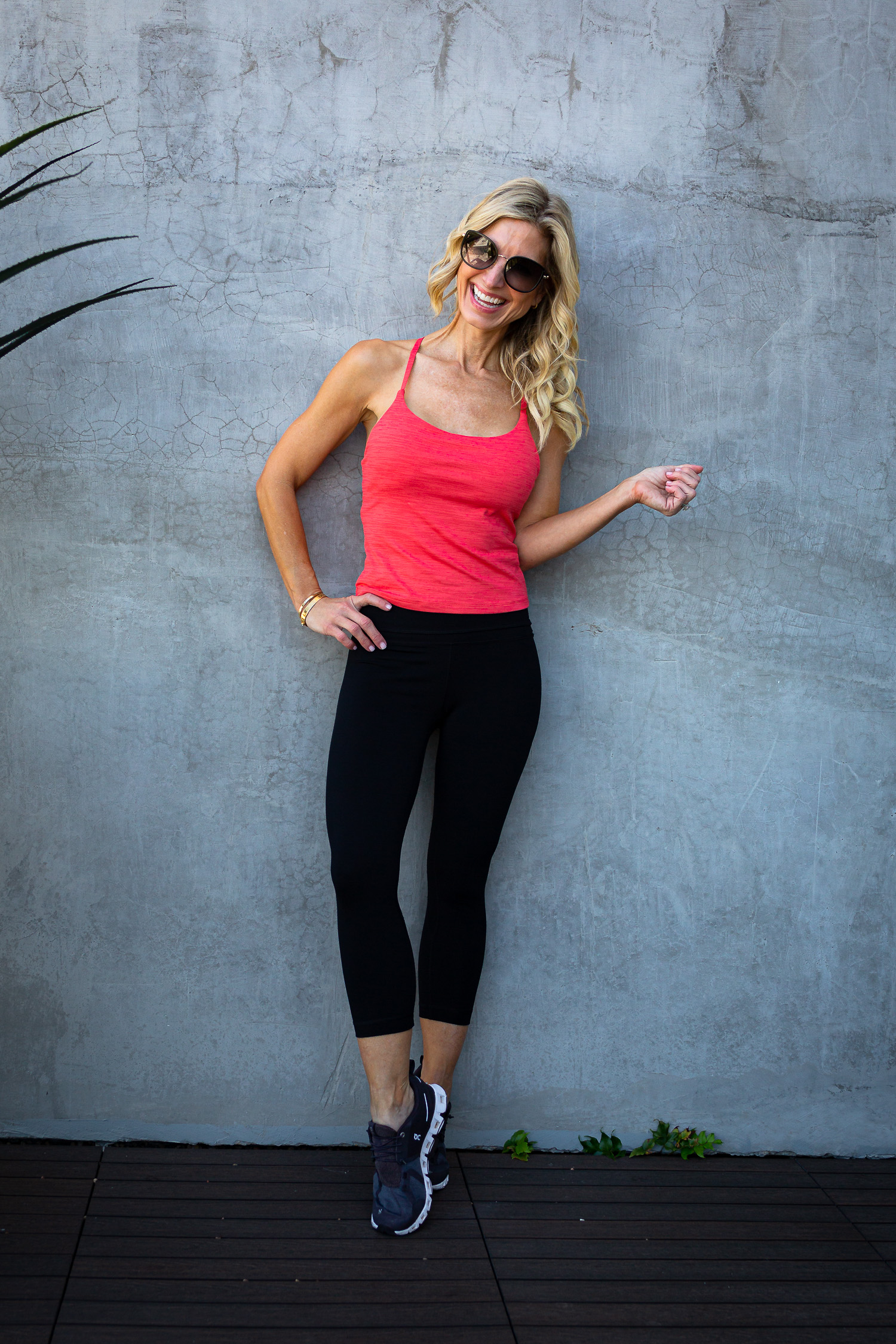 5 Quick Workouts You Can Do Anywhere.  You don't need weights, but you can add hand weights to any of these. These are an easy way to get your blood pumping!

15 Minute Beginner Workout
This first one is for beginners…..add hand weights to the lunges and squats. Hold 1 or 2 pound dumbbells when you do the air punches to advance the workout.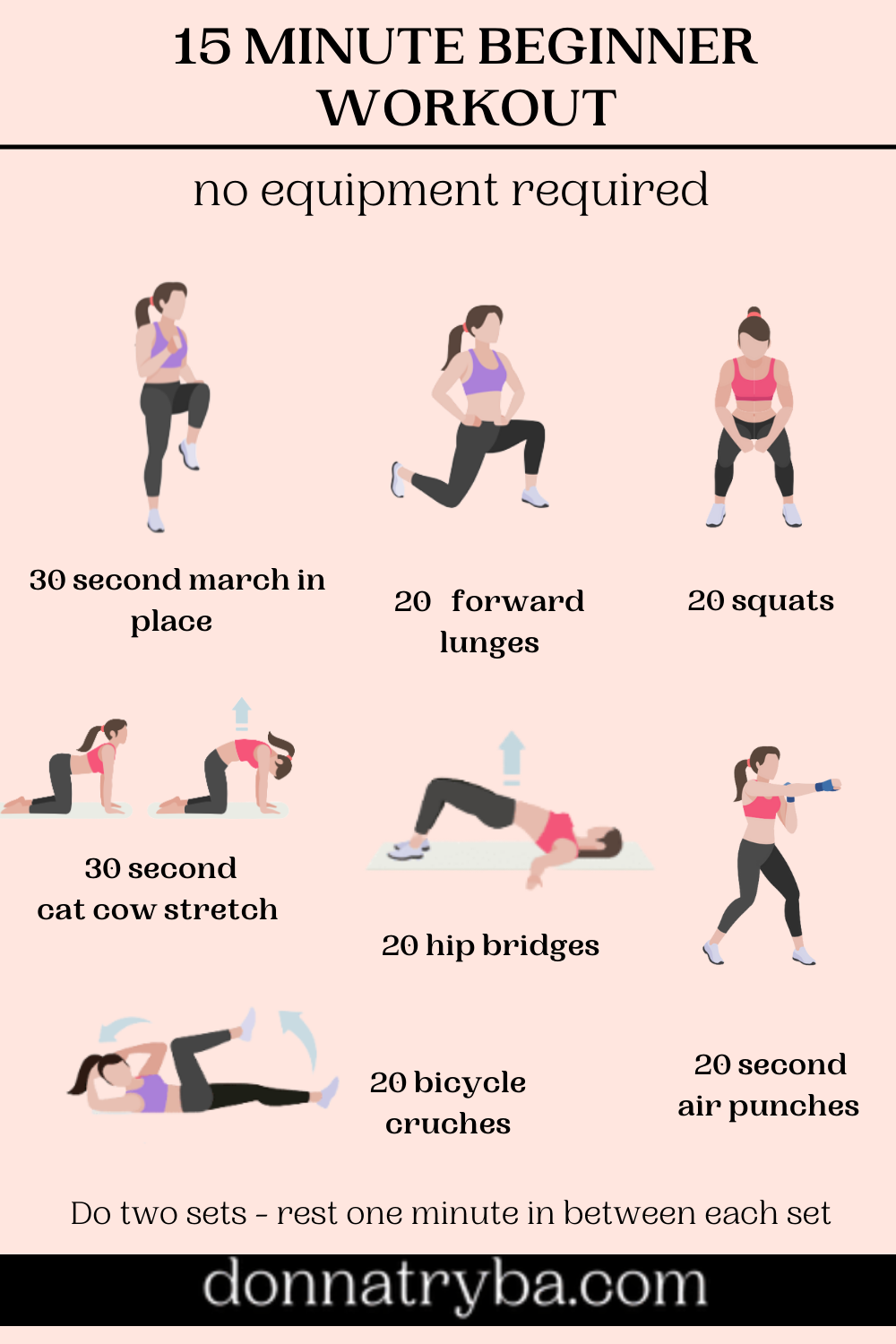 This quick morning workout only takes about 15 minutes. Just use your body weight and get moving! I love to do this one when I travel or in my hotel room.
. Again, you can add weights to the squats or lunges and do bicep curls or overhead presses with light weights.
Quick Morning Workout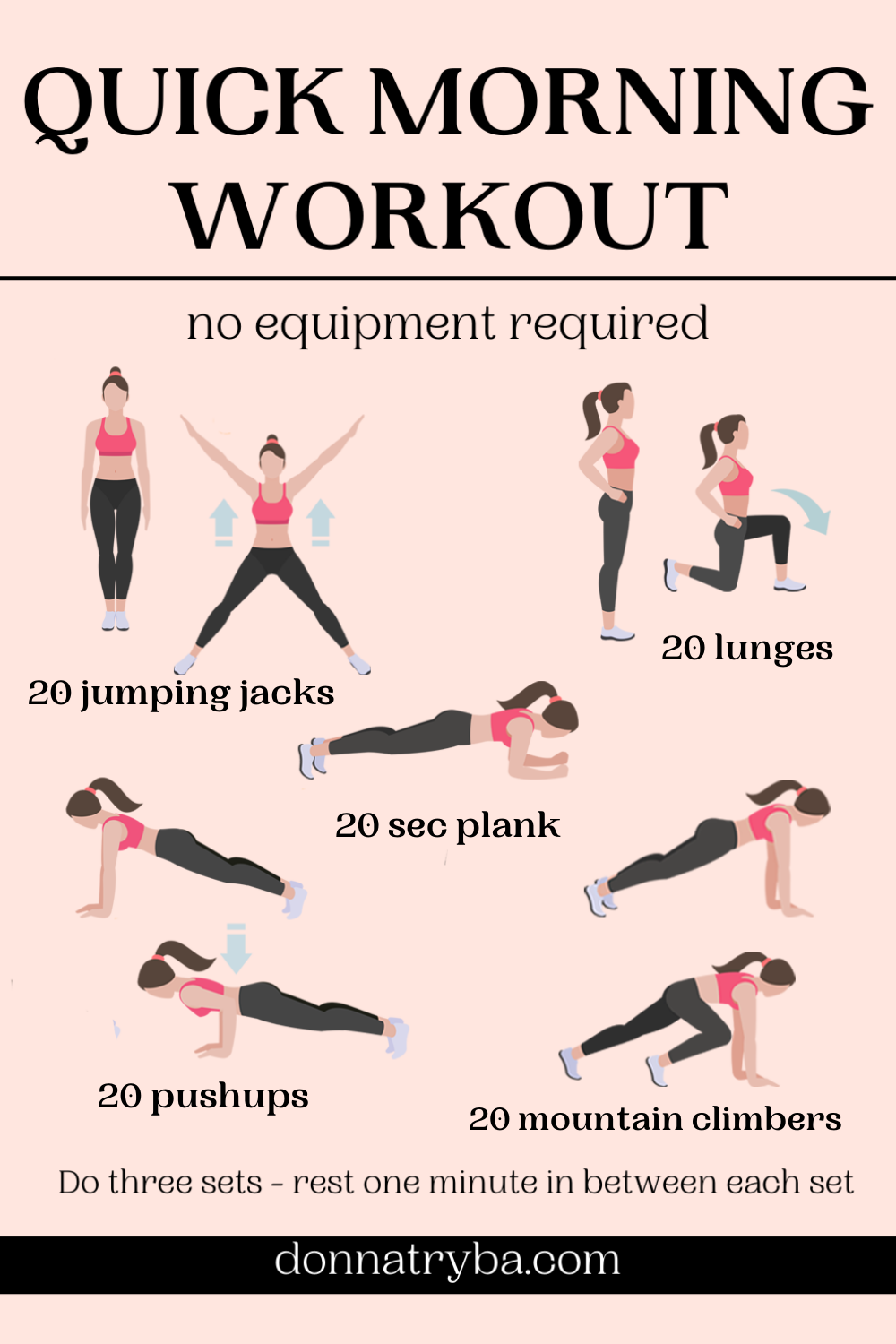 This workout really works your ab muscles! I always like to warm up my body first, even if I'm simply doing an ab workout like this one.
Flat Stomach Workout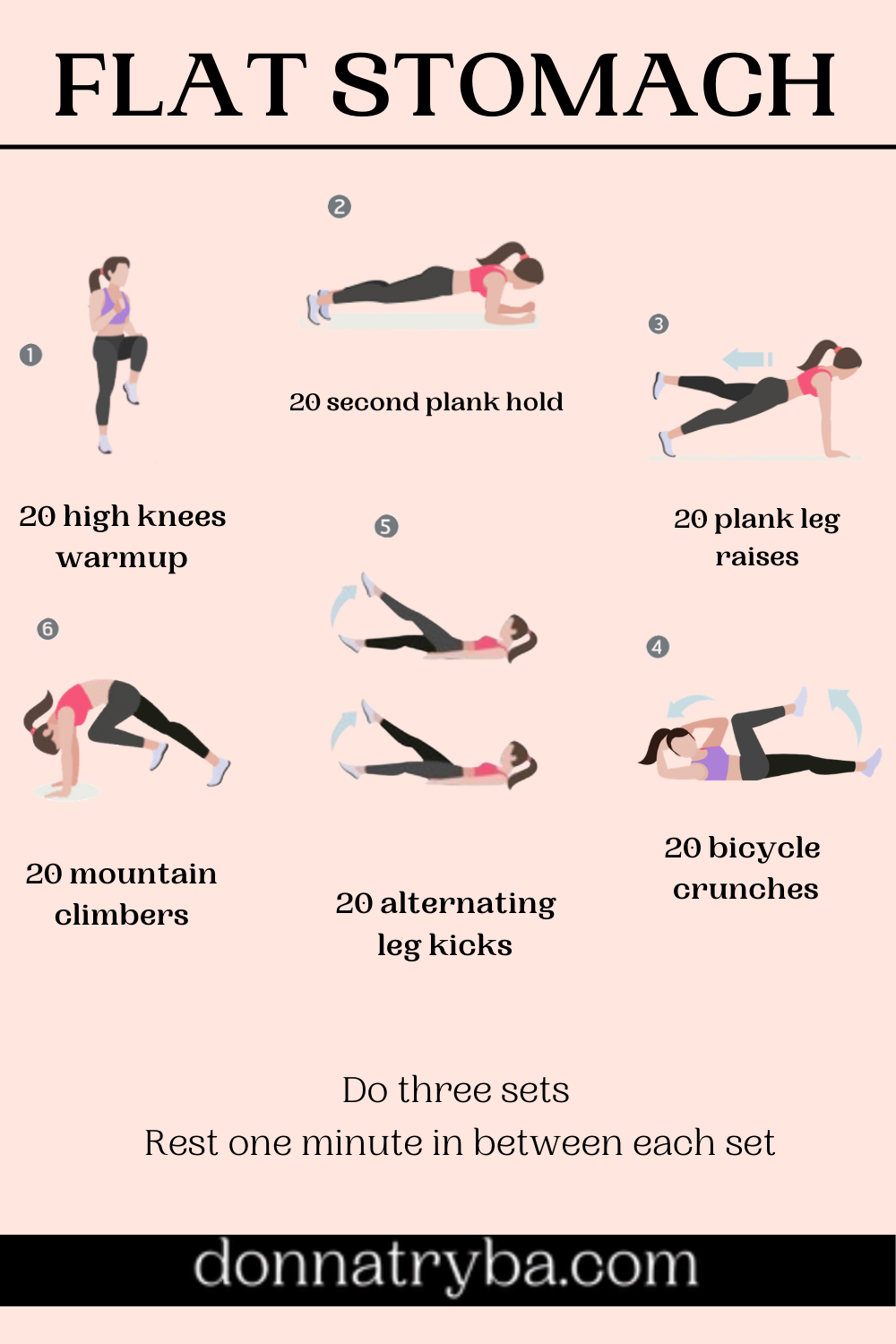 This one works your whole body! It's simple and again, does not require weights. You can add 1,2,3 or even 5 lb dumbbells and curl them with the lunges to work your arms.
Simple HIIT Workout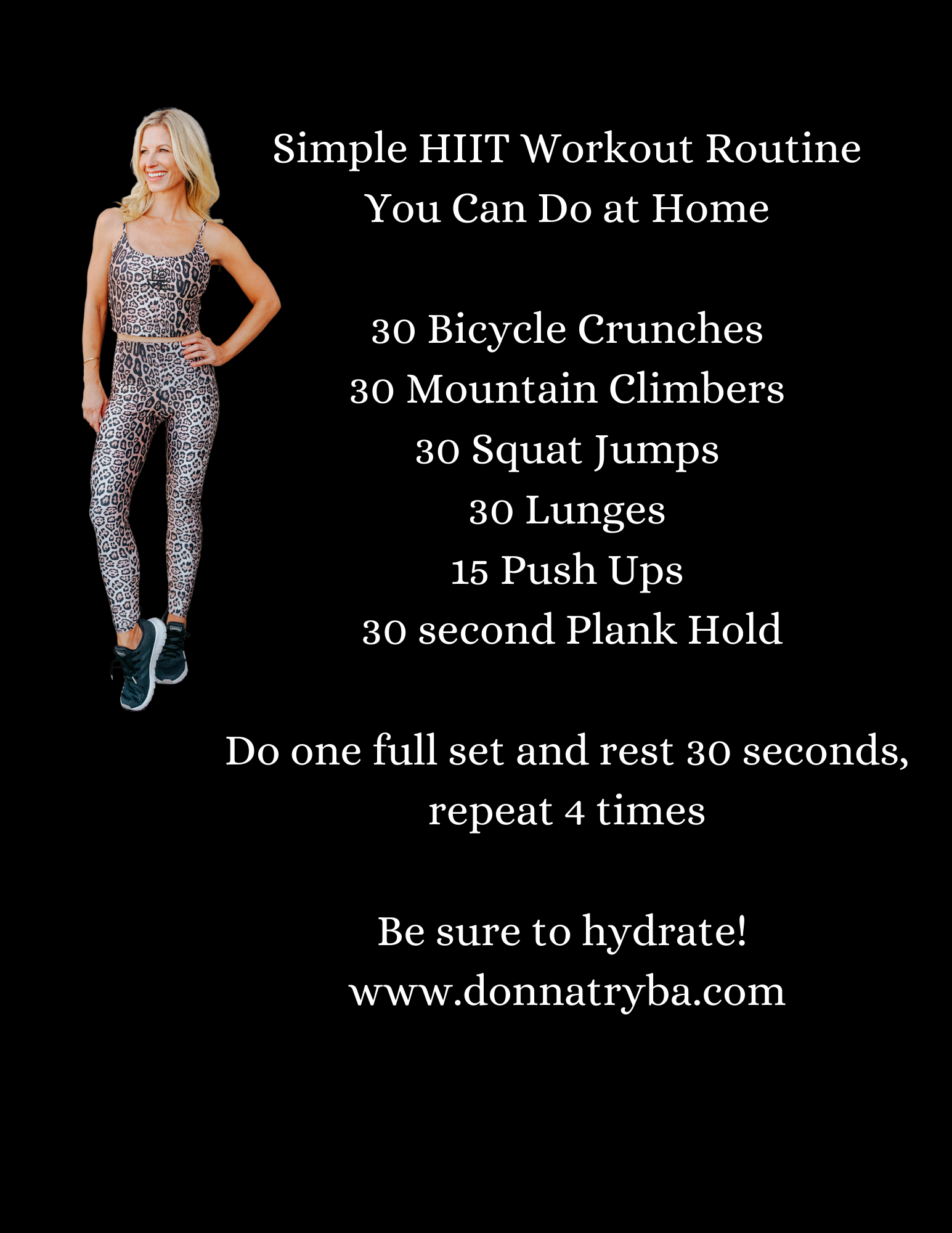 I'm including some links to my favorite workout gear you need for at home workouts below. Click on any image to shop!

It sure helps to get motivated when you have something really cute to wear! This leopard set from Onzie is one of my favs!

Hope you enjoyed these 5 simple workout routines you can do anywhere. Be sure to follow me on Instagram for more fitness and fashion inspiration @donnatryba.
If you loved this post, spread the love and share it with a friend. Want more fitness Inso? Check this post out.
Have a great day y'all!