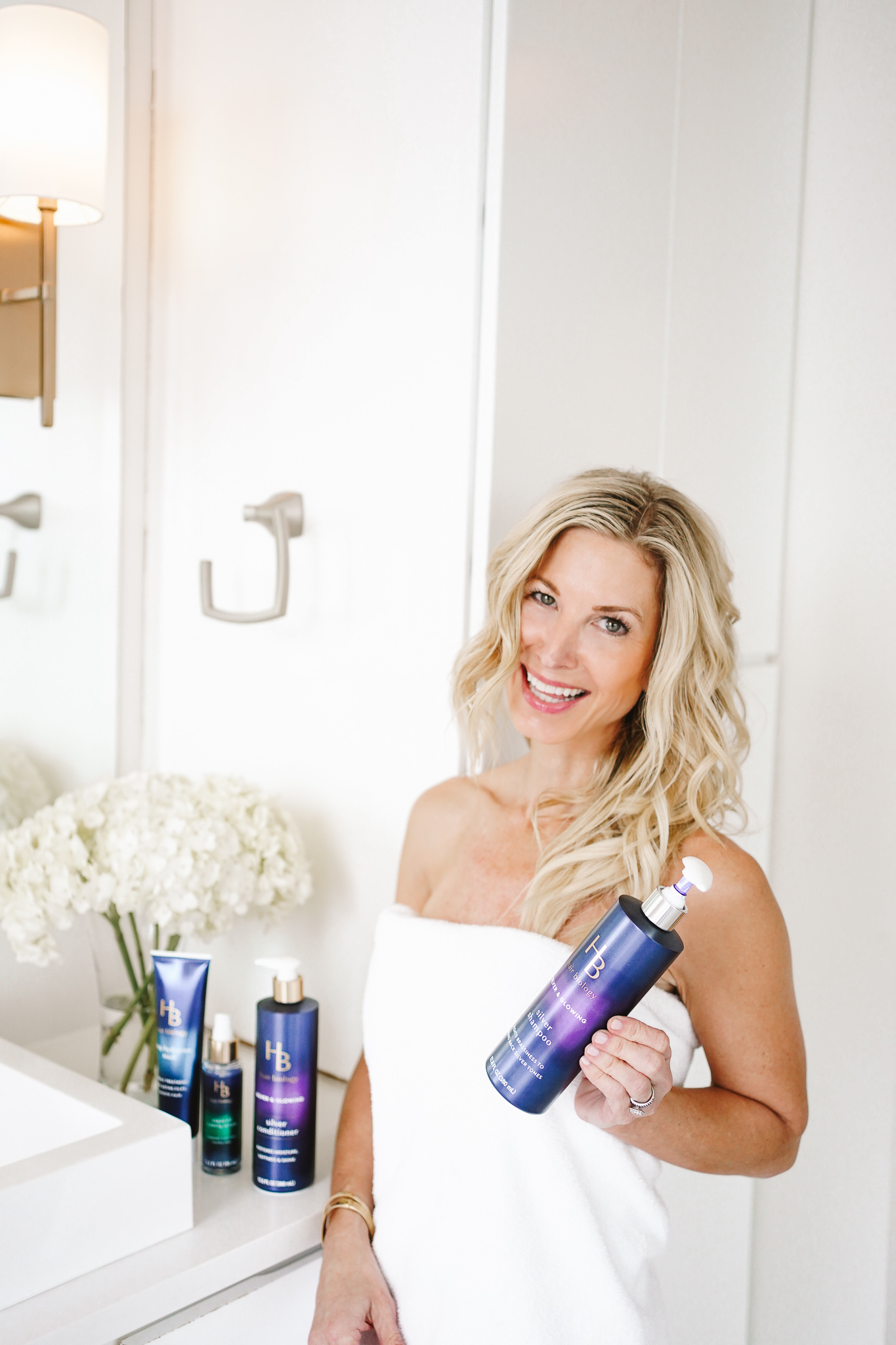 Do you struggle with thinning hair or loss of hair volume? Are your locks frizzy, flat or dry because of age or menopausal symptoms?
I have struggled with all of those issues these past few years. Stress and this pandemic caused some of my hair to simply fall out. My hair also became dull and very dry. I had to wear it in a ponytail most of the time because it just would not hold a curl.
Even worse….I was damaging my hair even more by overusing heating tools and using poor quality products to try and tame it!
Full disclosure: I got hair extensions last year because my hair loss was so severe. However, I have to be very picky about the products I use on them to keep my extensions and my natural locks healthy.
Thank god I found Hair Biology! It's infused with biotin to repair and nourish without weighing my hair down.
It's allowing me to be #boldernotolder and #agewithgrace. My hair is shiny and healthy again and it's keeping my extensions looking healthy too! Hair Biology products contain very little alcohol, which can dry out hair.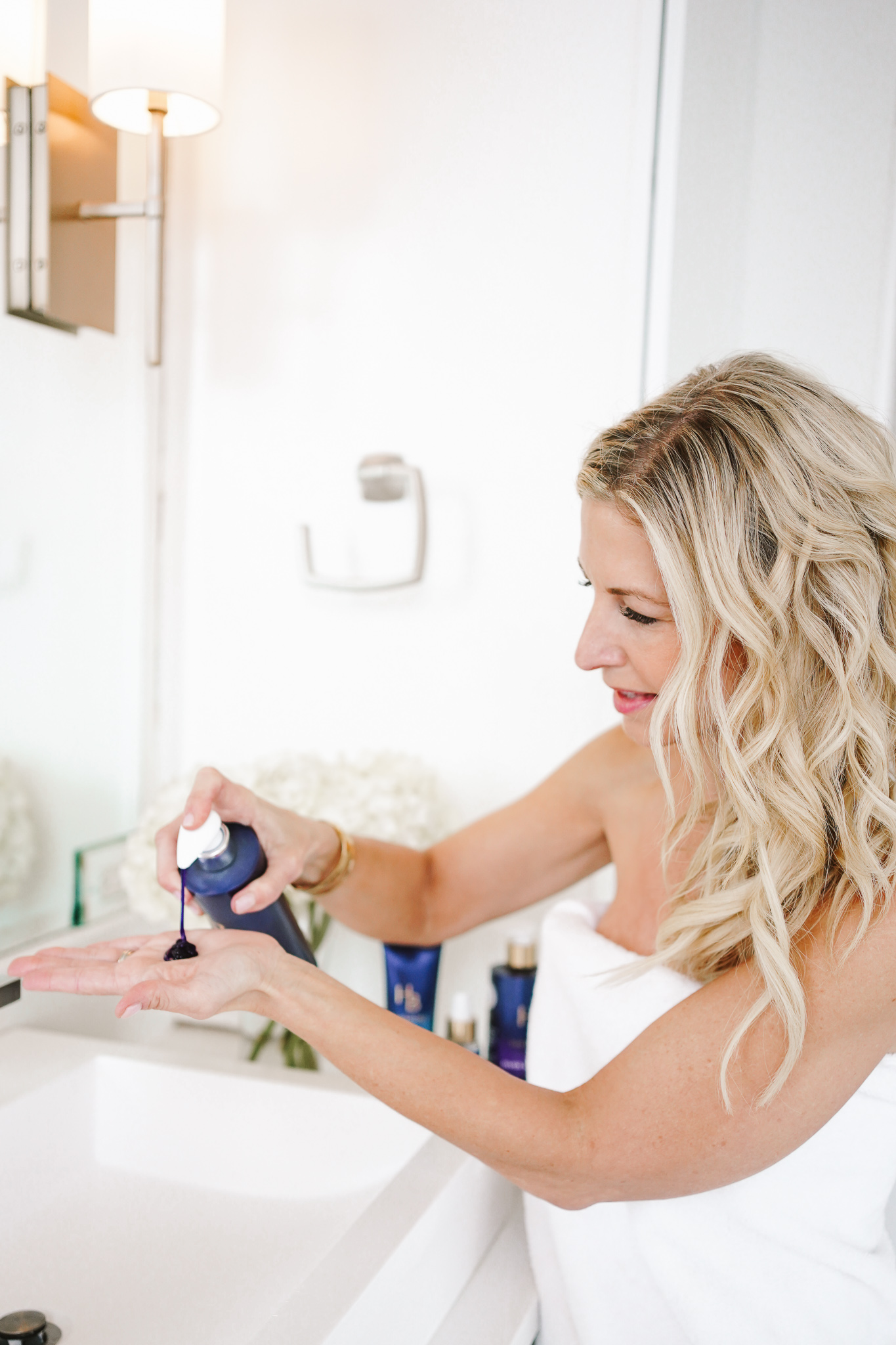 I have been using the Silver and Glowing shampoo and conditioner for a month now. My hair feels so silky and soft – no more frizz! I've been getting so many compliments on how lush and gorgeous my hair looks.
So excited to share these before and after photos with you. After one month of use, my hair is fuller and shinier than it has been in a long time! To add a boost of hydration, I use the Deep Hydration hair mask once or twice a week.
I swim a lot with my girls and notice the chlorine can really damage my hair. When this happens I use the Full & Vibrant volumizing shampoo and conditioner for an extra boost of volume and shine.
The Argan Oil Taming Serum is one of my favorite ways to defrizz and protect my hair from all the heating tools I use. Plus, it smells like a tropical vacation!
If you are looking to give your hair some TLC and bring your locks back to life, try out Hair Biology – I know you will love your results as much as I have!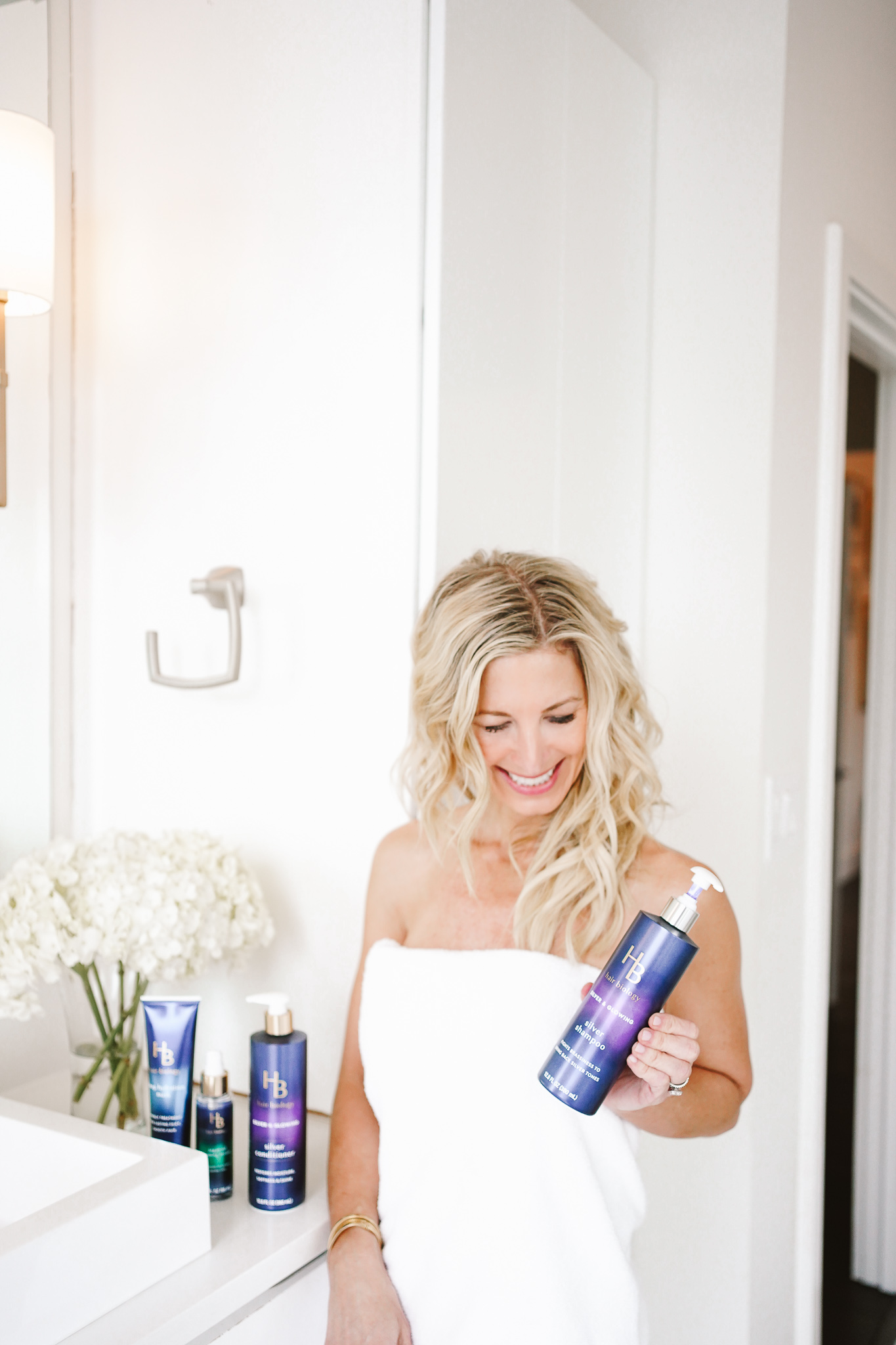 Click here to shop all the products at Target. This post was sponsored by Hair Biology but all thoughts and opinions are all my own y'all! Remember I don't share what I won't use or wear!
Have a great day my friends. Sending good vibes from downtown Austin, Texas.